Our Fortnite Season 7 Week 3 Challenges List and Cheat Sheet brings you all of the solutions and answers for the challenges you need to complete for the week. We have maps to treasure and item locations, as well as tips for completing all of them as quickly as possible!
This week we're riding ziplines in different matches, landing at various locations, eliminating enemies with legendary weapons, searching chests at Polar Peak or Tomato Temple, ringing doorbells in different named locations, searching between three ski lodges, and dealing damage with various weaponry.
Fortnite Season 7: Week 3 Cheat Sheet
If you want to check at where to find all the challenges, here's a cheat sheet for you! Check below for more detailed information on these challenges. Credit to SquatingDog.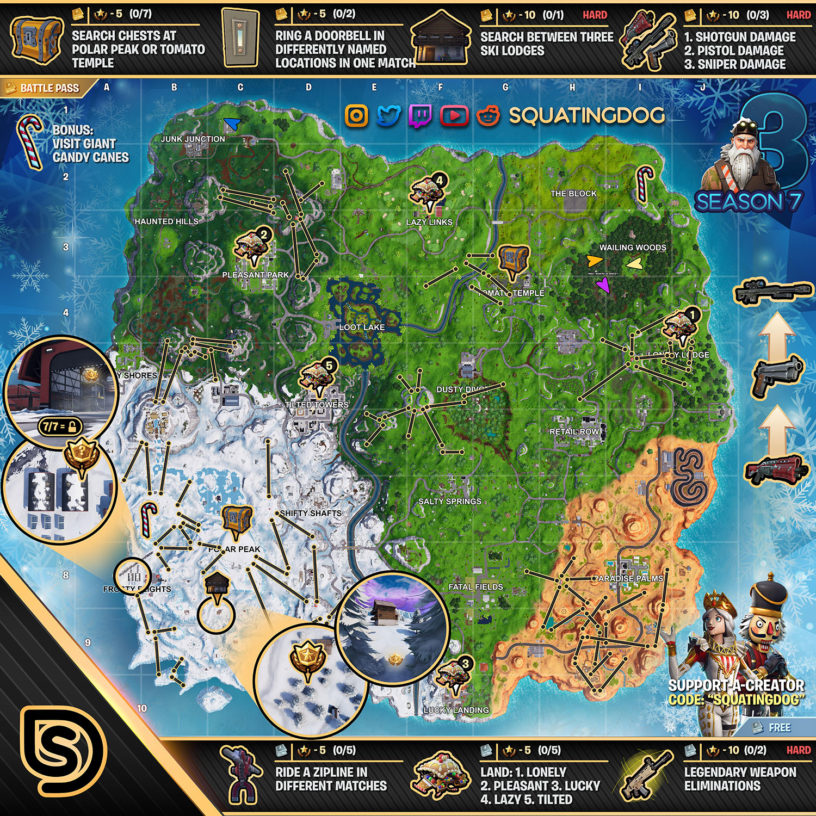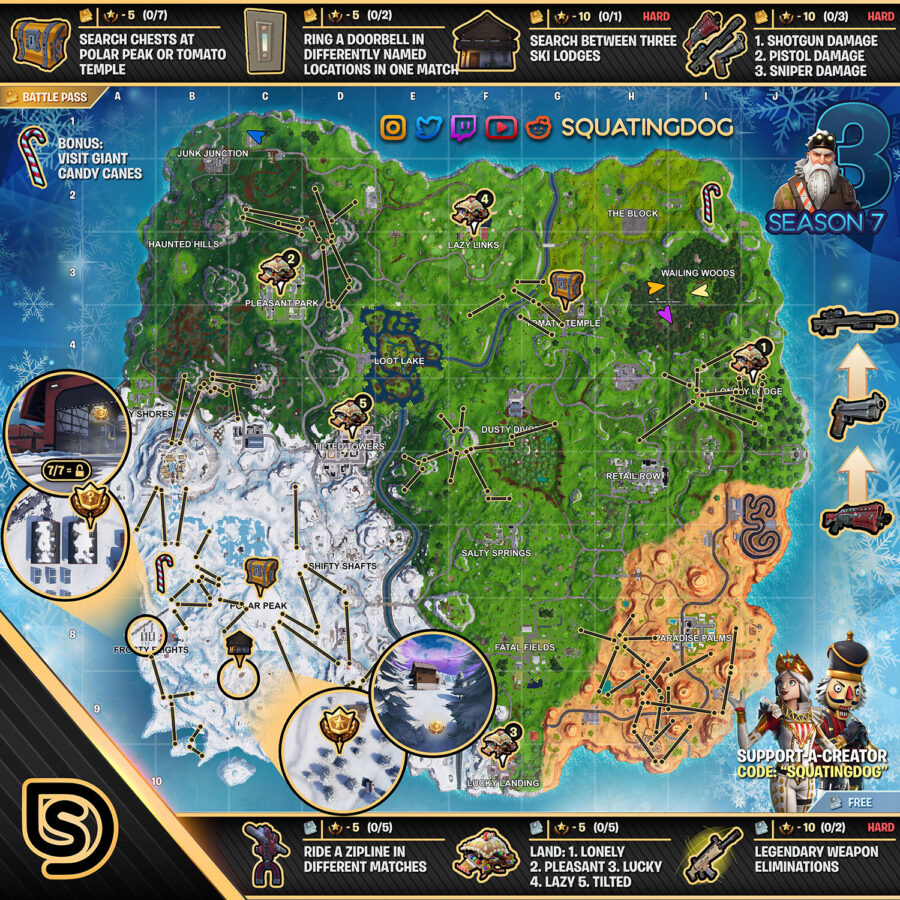 Week 3 Challenges List for Season 7
Free Battle Pass Challenges List
Paid Battle Pass Challenges List
Hidden Battle Star Week 3
Check out our Fortnite Season 7 Guide for guides on every week of challenges, and you'll find all of the hidden stars on our Season 7 Secret Battle Star Locations Guide!
Ride a Zipline in different matches (5)
This one won't be too difficult because they are literally all over the map. Your best bet is to head to the winter biome, but you can also find all of the locations on the cheat sheet map.
Stage 1: Land at Lonely Lodge (1)
This is a five stage challenge, and your first requirement is to land at Lonely Lodge. After that you will land at Pleasant Park, Lucky Landing, Lazy Links, and finally Tilted Towers.
Legendary Weapon Eliminations (2) (HARD)
Find yourself a legendary weapon and start slaying with it!
Search Chests at Polar Peak or Tomato Temple (7)
I would recommend landing at the place that is further from the bus path so you don't have to fight a lot of people for chests.
Ring a doorbell in different named locations in a single match (2)
So this is a bit different than the last doorbell challenge. Before an enemy had to be in the house before you could get credit for a doorbell. This time, however, you'll just need to ring a doorbell at different named locations. The closest ones are probably Salty Springs to Retail Row. You could also try going for Snobby Shores to Pleasant Park as an option.
Search between three ski lodges (1) (HARD)
You can find the exact spot on the cheat sheet map, but it's south of Polar Peak.
Stage 1: Deal damage with Shotguns to opponents (200) (HARD)
If you get lucky, you can complete the shotgun part of this in one shot! This is a three part challenge, you'll need to use a Pistol and then a Sniper after the shotgun part.
Hidden Battle Star
If you complete all the challenges in week 3 you will get this Sgt. Winter loading screen showing the A.I.M. skins loading up an airplane with presents! If you look hard into the hangar on the left, you will see the transparent battle star you can collect.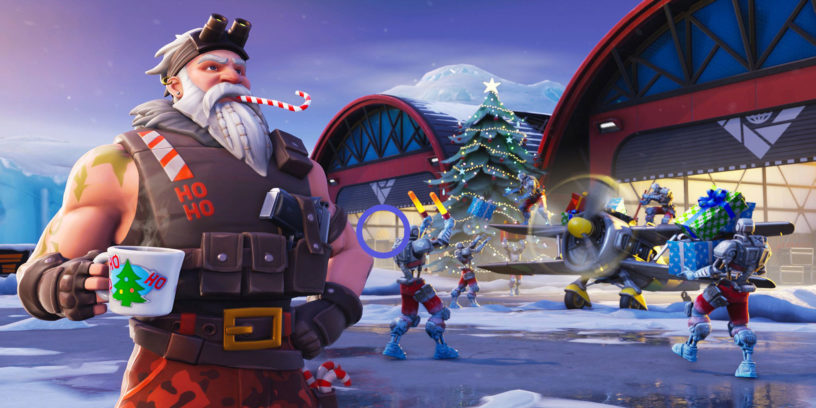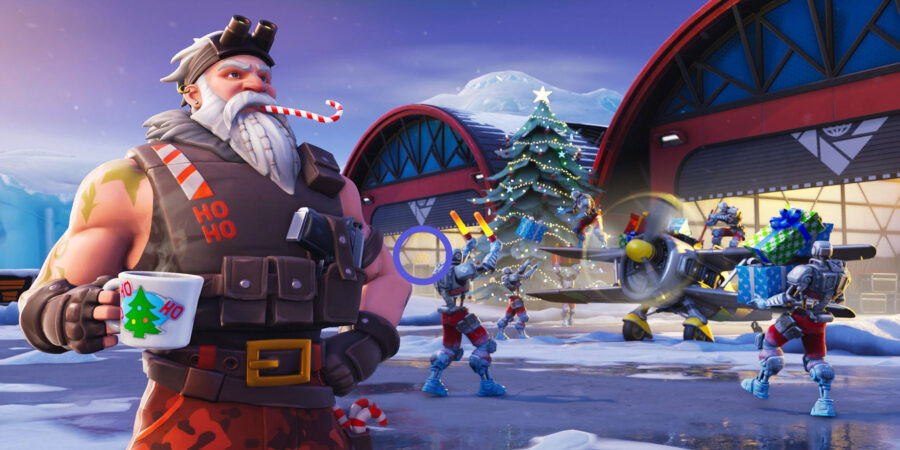 You can find this hangar at Frosty Flights where the majority of these hidden items have been located.