Fortnite has added a new thermal scoped assault rifle to the game! Find out all about it including its damage, stats, ammo, and clip size!
This is one of the more interesting guns they have added to the game because it's not just a straight forward gun. The "thermal" part of this scoped assault rifle is what is going to make this interesting. The word "thermal" means: "relating to heat."


The Thermal Scoped Assault Rifle lights up chests, supply drops, and enemy heat signatures. You cannot see through walls, but if someone is obscured by something that has cracks in it you can see their highlighted color. This is useful for spotting people through wood and sometimes brick walls.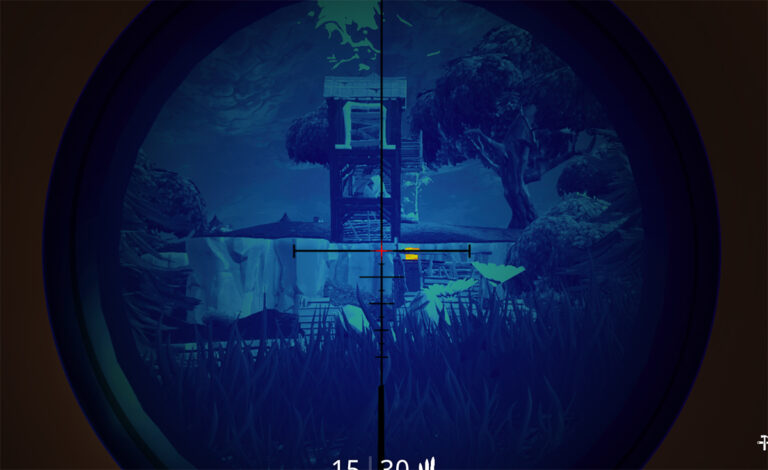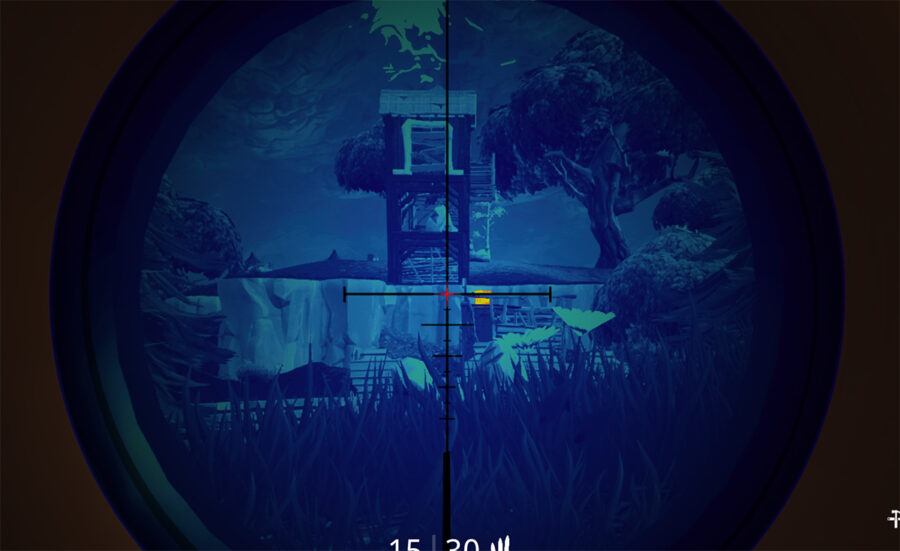 You can see a chest highlighted in the image above as an example of how things look through the scope. Do keep in mind that this only works when using the scope, so you will be fairly stationary looking around for heat signatures. I'm not sure how great this weapon is overall, it's better than the normal scoped assault rifle but that's just due to its increased damage. It has some limited and interesting usages, but I wouldn't replace a hunting or sniper rifle for it.
Thermal Scoped Assault Rifle Release Date
It was released on June 11th, 2018!
Thermal Scoped Assault Rifle Ammo Type & Magazine Size
This scoped assault rifle uses Medium ammo. The same ammo as your typical assault rifle, LMG, or magnum. You get 15 rounds per magazine/clip before you will have to reload. The fire rate is pretty slow so be sure to take your shots carefully.
Thermal Scoped Assault Rifle Damage & Stats
The Thermal Scoped Assault Rifle does 36 damage for an epic and 37 damage for a legendary version. This means with the 2x headshot multiplier that it's going to do 72 and 74 per headshot depending on which rarity you have.
Thermal Scoped Assault Rifle Where-to Find
You can find these as floor loot, in chests, and via supply drops! If you really want to try this out head into the Sniper Shootout limited time mode, they should be all over the place!