More challenges are now available in Fortnite Chapter 2: Season 1! If you're looking to unlock an additional style for your Chic skin, then you'll need to locate a Lonely Recliner, Radio Station, and an Outdoor Movie Theater! You only need to visit these locations, there's no fishing or dancing involved.
The Yellow Chic Style Challenges have finally been unlocked, so you can go out and earn this set of styles. Unfortunately, it looks like Chapter 2: Season 1 has been extended again until February 20th, 2020. So, we will be waiting a little while longer for Chapter 2: Season 2 to be released.
Lonely Recliner, Radio Station, Outdoor Movie Theater Locations
The Lonely Recliner is to the east and on the snowy mountain and to the direct west of Dirty Docks. A Radio Station is very close to Craggy Cliffs, it's to the east on the hills. The Outdoor Movie Theater is Risky Reels, which can be found to the west of Frenzy Farm.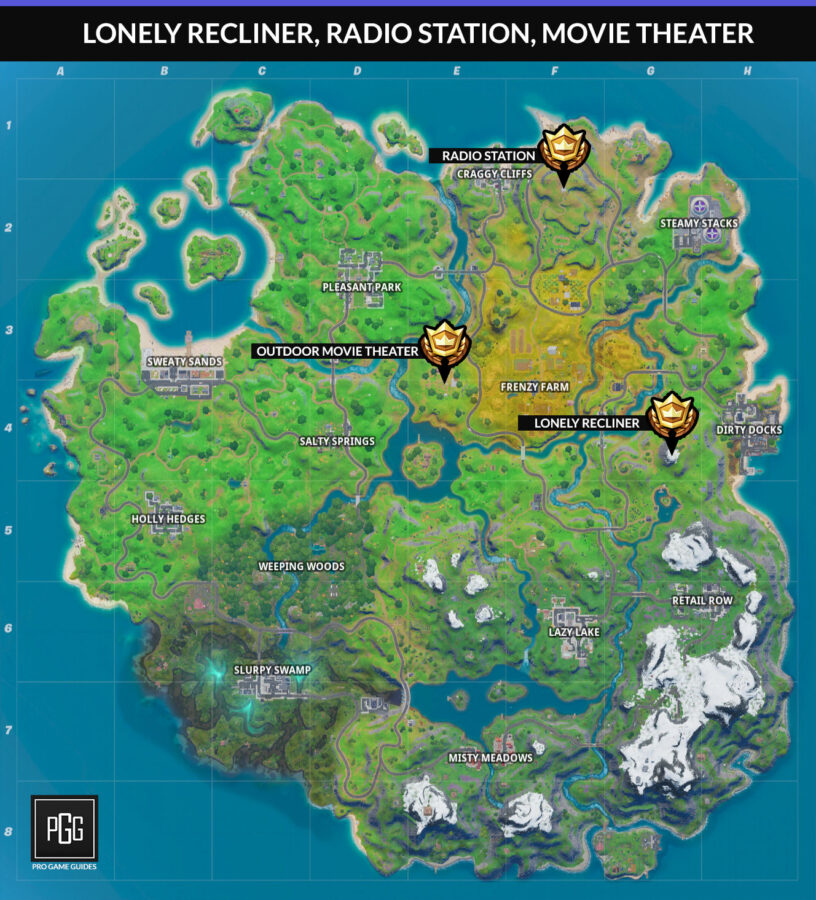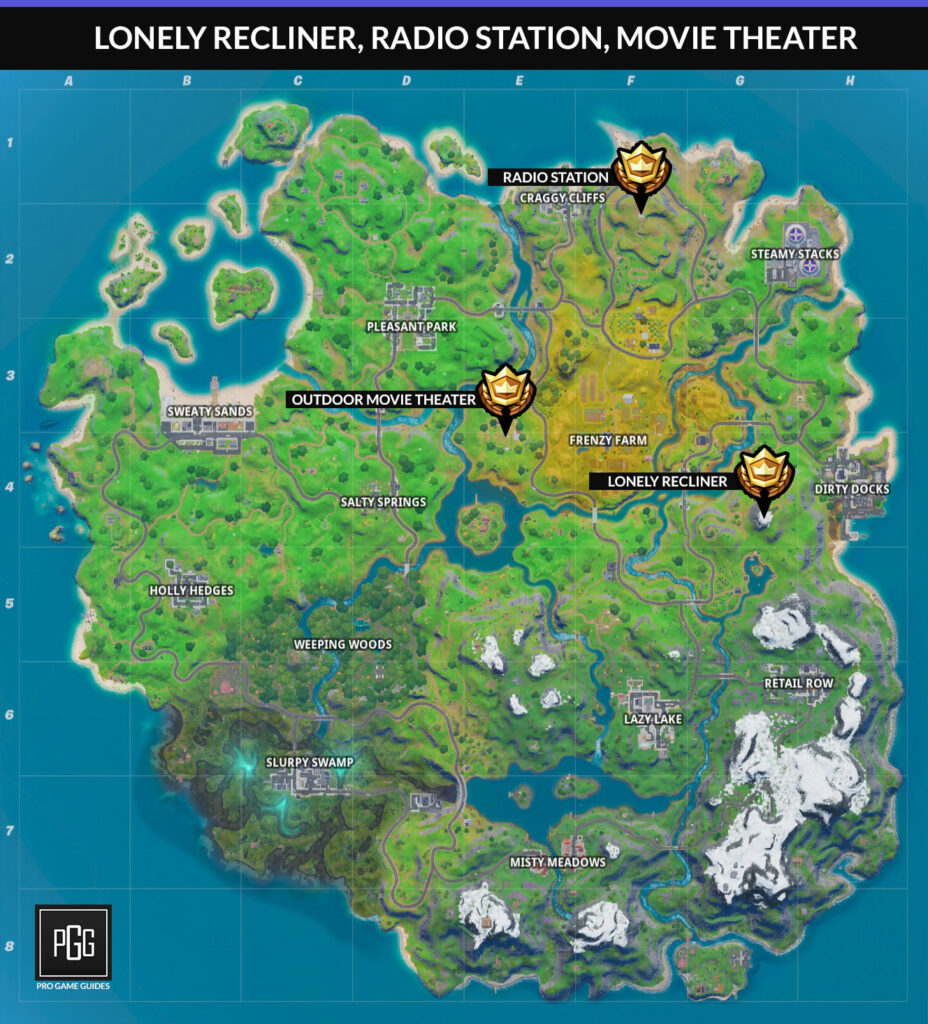 Team Rumble is your best bet for challenges like this because you get the benefit of the using the glider. I'd start with either the Lonely Recliner or the Radio Station because they are at higher elevations and you can fly from them down to the movie theater and save some time!