Our Fortnite Season 10 Guide (sometimes referred to as Season X) takes a look at everything you'll need to know about this next battle pass! We've got information on when Season 10's start date will be, some theories on what the storyline will be, and all of the leaks that have been currently found!
It's hard to believe but we've almost arrived at the 10th season of the Fortnite battle pass! I fully expect Epic to go pretty crazy with this one since 10 is a nice round number. It's quite an accomplishment that they have made it this far from where the game began. There's quite a few questions about what the season's theme will be, and what type of things will be returning to the game. Fortbytes are a good example. While they likely won't make sense thematically, I wouldn't be surprised to see them return in a slightly different way with a different name. I'm also expecting to see even more ways to customize skins. They showed a bit of that off with the new Banner Brigade set by allowing you to pick colors and the icons that appear on some of your cosmetics!
If you're looking for cosmetics, you can find them in our post here.
Fortnite Season 10 Start Date
Season 10 of the Battle Pass is slated to start on August 1st, 2019. It's possible that there could be delays, but Epic has been pretty good about getting things done on time. While we wait, there's going to be some Season 9 Overtime Challenges to complete, you can learn more about those right here. There's also going to be a Fortnite's 2nd birthday celebration going on, which you can find out about here.
Recent Leaks
Here's a look at the Mech Suit that was seen in one of the teasers. We also get a glimpse of what could be a new style for Rust Lord or a potentially new skin!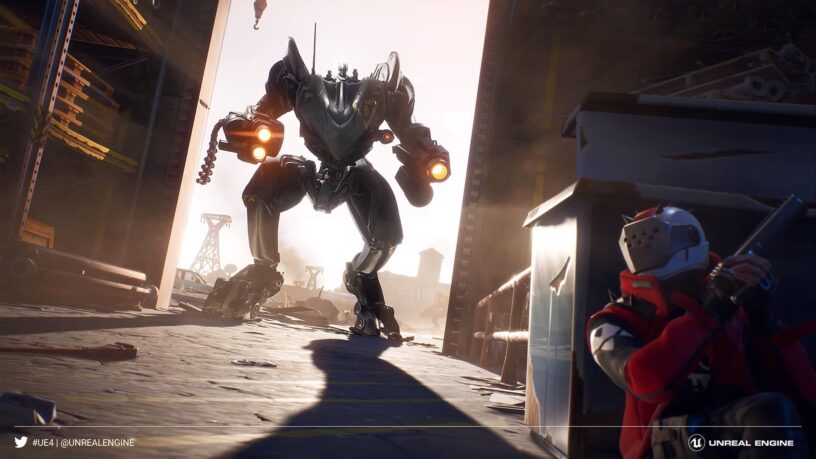 Fortnite Season X Teasers
Teasers are posted each day starting three or four days away from the launch of the season. Epic sends out an image and a little blurb that gives clues on how the new season's theme will end up.
Story Trailer
The full story trailer for Season 10 has been released!
Teaser #4
Zero In. 8.1.2019 pic.twitter.com/c8C1VVIVx2

— Fortnite (@FortniteGame) July 31, 2019
The final teaser is of the Zero Point anomaly blowing up with Jonesy running away for his life!
Teaser #3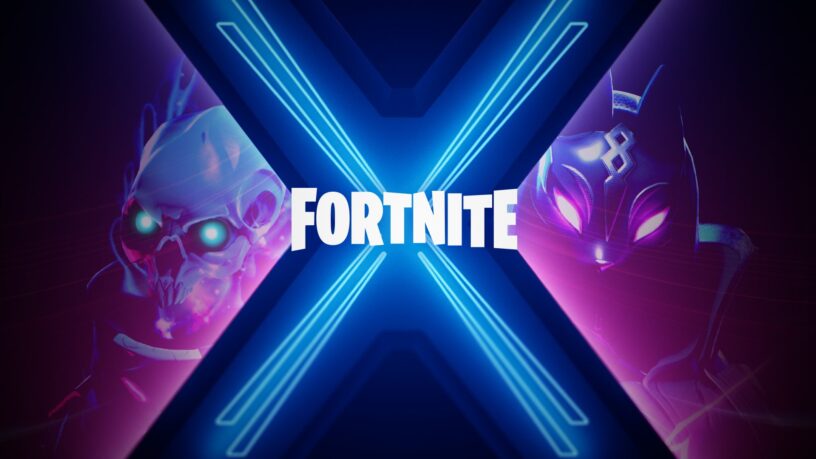 Twist Time. 8.1.2019 - Source
It looks like each of the teasers is representing a season of the past. Dusty Depot is Season 3, The Visitor from Season 4, and now both Ragnarok (similar skin) (left) and Drift (right) are being shown in this teaser from Season 5! It is likely that these are both going to be skins in the Season 10 battle pass.
Teaser #2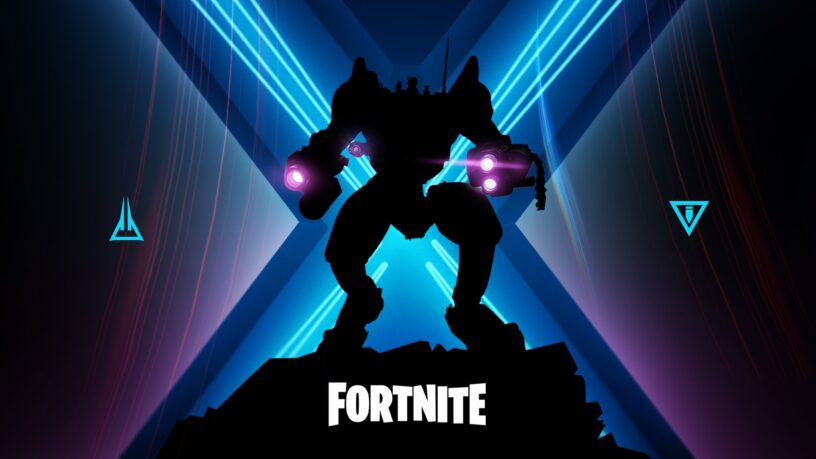 Look Forward. 8.1.2019 - Source
Looks like we aren't going away from the future just yet! A war machine that looks like it could have a human pilot has now been teased. It's possible this could be a usable vehicle in the game, but we'll have to wait and see!
The logo in the teaser matches the logo that is found on The Visitor's uniform!
Teaser #1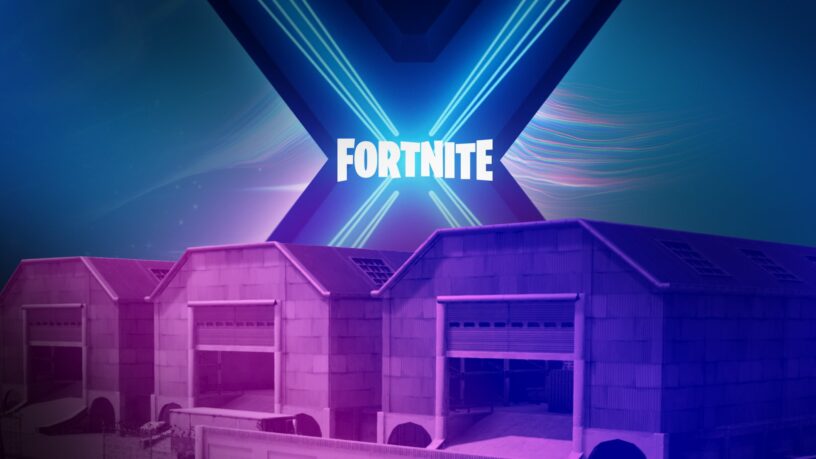 Think Back. 8.1.2019 - Source
It looks like the first Fortnite teaser is showing off the return of Dusty Depot! This teaser gives the whole time fluctuation theory a lot more credence.
Fortnite Season 10 Theories
There aren't much in the ways of theories right now due to the fact that the Mech vs. Monster battle kind of left us without much to go on. The battle is over and the monster has succumbed to good! There is one thing, however, that we have now that is likely going to lead us into the next season of the battle pass. That's the ORB that was left behind after the Mech used it to power up a punch that knocked the monster for a loop. This is located in Loot Lake where all of the power was being drawn from to bring along all of the futuristic parts of Neo Tilted.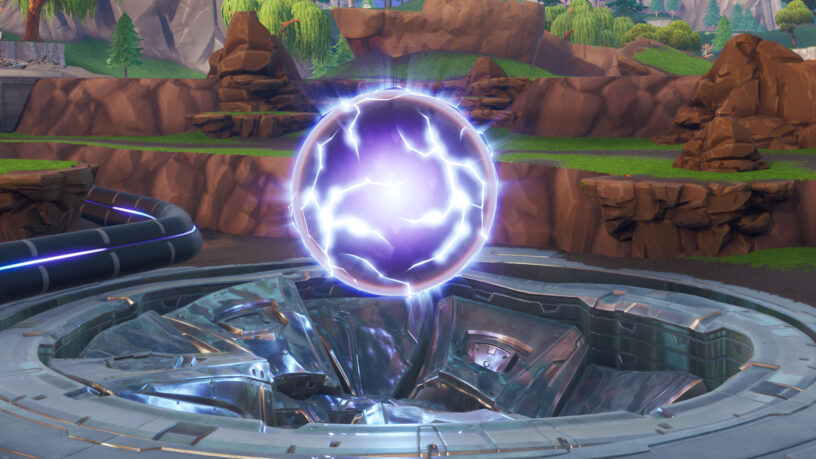 Zero Point
Donald Mustard, Creative Director at Epic Games, has a tendency to update his Twitter profile with cryptic locations. Now that we've got the orb in the game, he has updated his profile to list his location as The Zero Point. What does that mean? Well, it's pretty confusing, here's a paragraph from Wikipedia:
Zero-point energy (ZPE) is the difference between the lowest possible energy that a quantum mechanical system may have, and the classical minimum energy of the system. Unlike in classical mechanics, quantum systems constantly fluctuate in their lowest energy state due to the Heisenberg uncertainty principle. As well as atoms and molecules, the empty space of the vacuum has these properties. According to quantum field theory, the universe can be thought of not as isolated particles but continuous fluctuating fields: matter fields, whose quanta are fermions (i.e. leptons and quarks), and force fields, whose quanta are bosons (e.g. photons and gluons). All these fields have zero-point energy. These fluctuating zero-point fields lead to a kind of reintroduction of an aether in physics, since some systems can detect the existence of this energy. However this aether cannot be thought of as a physical medium if it is to be Lorentz invariant such that there is no contradiction with Einstein's theory of special relativity.
It's largely inconsequential that we fully understand what Zero Point actually means (although, it'd be nice to be smart enough to understand it). What matters for us is that we kind of gather that this thing is unstable and could lead to crazy consequences! One of these is the potential for... TIME FLUCTUATION! This was brought up to me in the comments, it looks like the new styles you get in the Season 9 Overtime Challenges have either aged or gotten younger. Bunker Jonesy has gone grey, and Stratus looks younger (his beard is gone) and also has the word "Time" or "Timer" on his wrist computer. The skeleton that was left behind by the monster also appears to have started to be overgrown much quicker than it should have been. We've also recently learned that Risky Reels has been re-added to the files, so that could mean we're getting some classic POIs back as well as some new ones!
Other Theories
Is a magic season coming soon? We know that the orb is going to have multiple stages, and some of the final ones look pretty chaotic. We could get a big explosion that tears up the island quite a bit. Season 10 is a big milestone, so expecting some big changes doesn't seem too farfetched.
There's also some lingering questions about the skeleton that the monster left behind. It's possible that the monster could have some lingering evil, and that it seeps into the ground and corrupts the island. There's not much to support this theory, but leaving the skeleton behind opens up some possibilities for that to potentially be apart of the Halloween festivities in the future.
Fortnite Season 10/X Leaks
A small leak on July 27th, 2019 shows what could be the image introducing Season 10 to the masses in the PlayStation store. It shows a large X behind the Battle Bus. X stands for 10 in roman numerals. Credit to KrispyLeaks.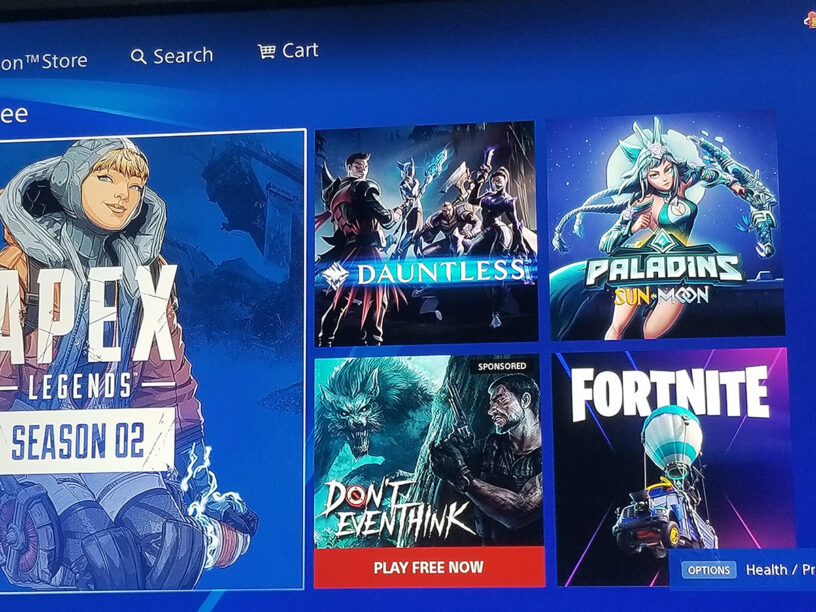 It looks like the orb at Loot Lake is going to be evolving and changing shapes as we head towards the end of the season.
I have found three particles in the event files:
P_CattusDoggus_Destabilize
P_CattusDoggus_Destabilize2
P_CattusDoggus_Destabilize3

I supose these are three stages for the Nexus Orbit. First one being visible now and the other two later, leading up to season 10. pic.twitter.com/hWuSuuUWHq

— FortTory - Fortnite Leaks & News (@FortTory) July 20, 2019
There has also been a leak of the sounds that will be coming from the orb. If you listen closely, it sure sounds a lot like a heartbeat and a storm!
The sound of the last Orb stage! (Stage 3) pic.twitter.com/SxAAevnJGS

— HYPEX - Fortnite Leaks & News (@HYPEX) July 21, 2019
Unfortunately, that's all we really know at the moment. There hasn't been any leaked skins yet, so we don't really know what direction the game will be heading. I imagine that Epic will pull out all of the stops for Season 10, so expect some pretty interesting things to be coming our way!