Ragnarok is a Legendary Fortnite Outfit from the Harbinger set. Ragnarok was available via the Battle Pass during Season 5 and could be unlocked at Tier 100.
Ragnarok is part of the Season 5 Battle Pass and is the final tier 100 unlockable skin. He depicts a Viking character that reminds me a lot of Kratos from God of War. He has a lot of unlockable and selectable styles, you can unlock all of them by gaining 500,000 XP.
Fully Unlocked Skin
You will need to gain 500,000 XP to earn the full Ragnarok skin with glowing eyes.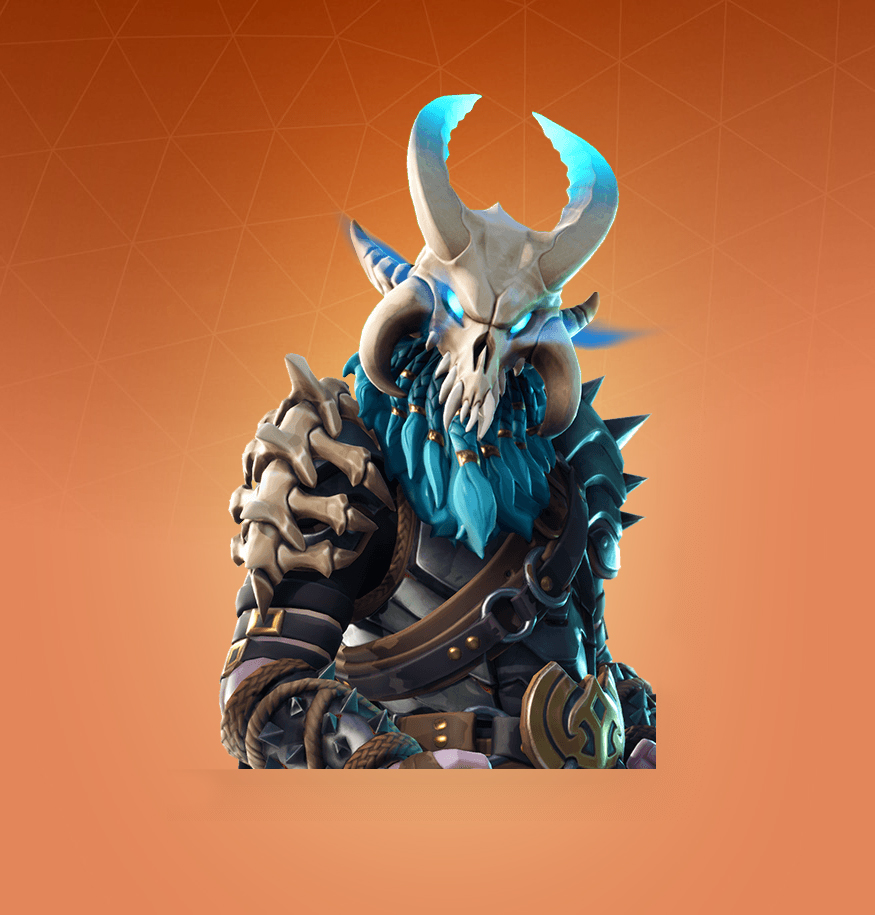 How-to Get the Ragnarok Skin
The Ragnarok Skin is part of Season 5. If that season is still currently in the game, you can obtain this item by purchasing and/or leveling up your Battle Pass.
Official Description
The cold harbinger of fate.
Cosmetic Information
Release Date: 07/12/2018
Last Seen: 09/26/2018
Rarity: Legendary
Type: Outfit
Availability: Battle Pass
Battle Pass Season: 5
Battle Pass Tier: 100
Rate this Cosmetic
Ragnarok's Attachments
Attachments are items that come with a cosmetic when it is obtained.
Ragnarok Styles & Images
You can find additional Ragnarok styles and alternative images below!
Ragnarok PNG
You can find PNG images of Ragnarok below! Click to enlarge the image.
Ragnarok Wallpaper
Check out some Ragnarok wallpapers that you can use for your phone or desktop (Click to Enlarge):
Harbinger Set
Ragnarok is part of the Harbinger set! You can find all of the items that belong to it below.