Drift is a Legendary Fortnite Outfit from the Drift set. Drift was available via the Battle Pass during Season 5 and could be unlocked at Tier 1.
Drift is the first unlockable skin in the paid Battle Pass for Season 5. He apparently comes from more modern times and was pulled through the rift portal that was created in the rocket event. He has multiple unlockable and selectable styles.
Fully Unlocked Skin
You will need to gain 200,000 XP to earn the full Drift skin with glowing eyes and lightning effects.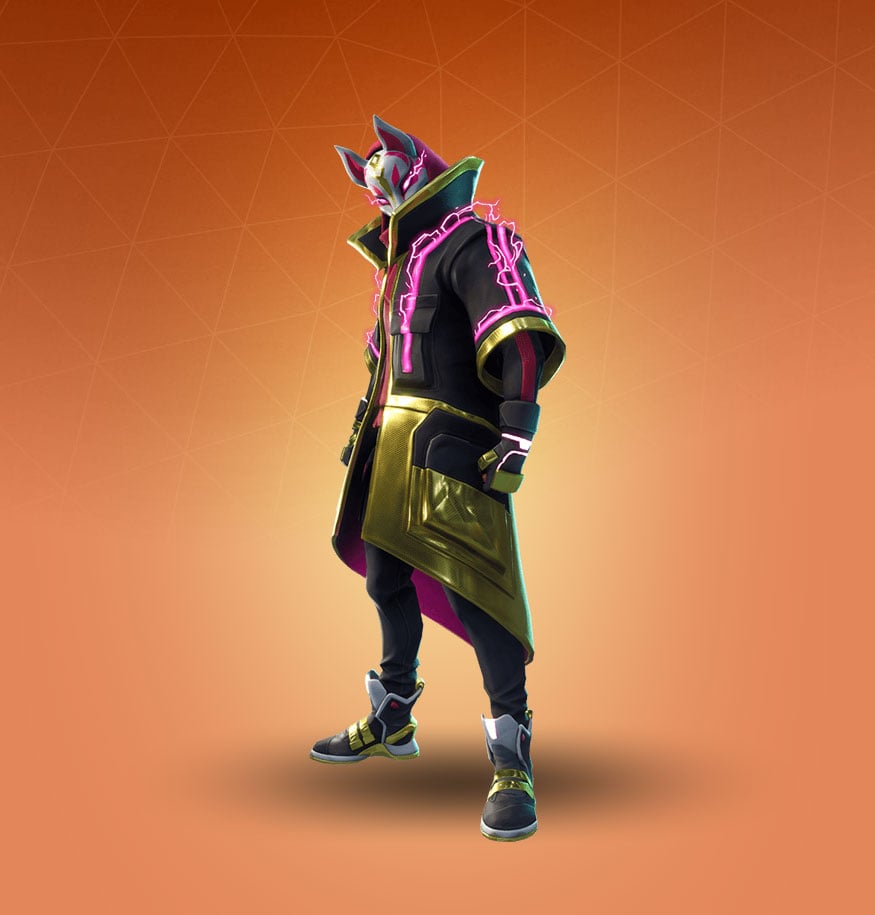 Official Description
Journey into the unknown, and find your way to victory.
Cosmetic Information
Release Date: 07/12/2018
Last Seen: 09/26/2018
Rarity: Legendary
Type: Outfit
Availability: Battle Pass
Battle Pass Season: 5
Battle Pass Tier: 1
Rate this Cosmetic
Drift Images
Drift PNGs
Drift Set