With a game full of Marvel characters, it looks like Thor is leading us into the Battle Pass for Chapter 2 Season 4. Epic has introduced the concept of Awakening Challenges for every new outfit in the Battle Pass. You will need to complete a set of tasks that will unlock a particular cosmetic or style that goes along with the character. Each of the heroes also has a built-in emote that really exemplifies the hero. We'll take you through everything you need to do to complete these challenges in this guide.
To complete the Thor Awakening Challenges, you will need to reach level 15 on your Battle Pass, visit Bifrost markers, deal damage to opponents while using Mjolnir, and use an emote at the mountain top ruins. All of the in-game challenges require you to be wearing the Thor to complete. If you can finish all of these tasks, you will be rewarded with the God of Thunder style.
Reach Level 15 on the Battle Pass
Getting to level 15 is pretty simple and you can do it pretty easily if you're playing the game normally or jumping into Team Rumble. Make sure to do all of your challenges and try to collect XP coins. If you want to level up quickly, check out our how to level up fast guide!
Visit Bifrost marks as Thor
The Bifrost markings are located just west of the new Sentinel Graveyard location. This is just east of the Weeping Woods and will be very hard to miss if you are gliding to the location. All you need to do is land or walk near them to get credit for the challenge.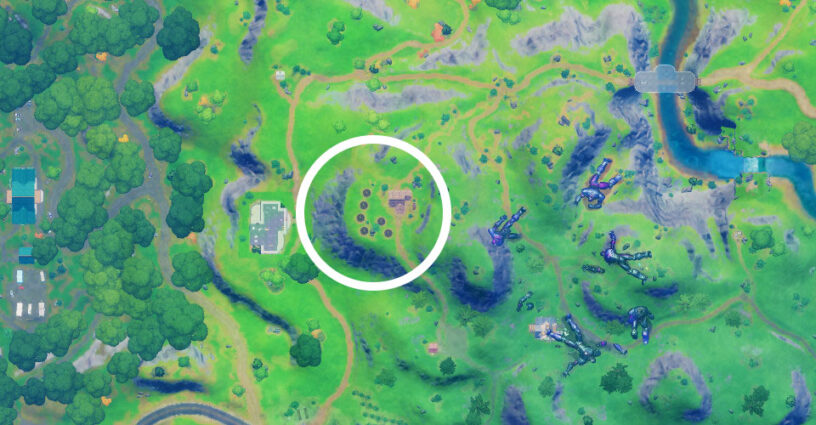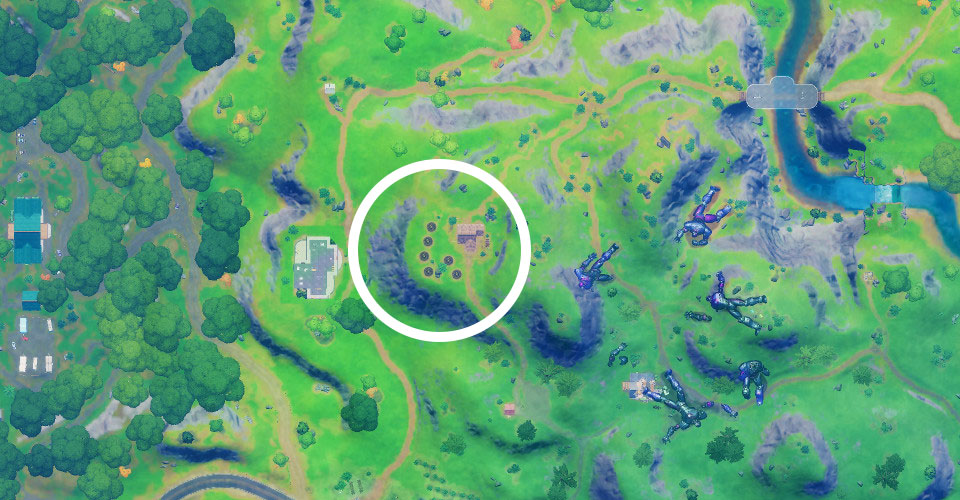 Deal 100 damage to opponents using Mjolnir as Thor
While this would be more difficult if you had to do it on actual players, you can deal the damage to Henchmen or Stark's Robots as well. You also just need to have the Mjolnir pickaxe equipped, which you should have received already by completing the Mjolnir Awakening Challenges. Now that you have that, you can either go into squads and knock a player and smack them with Mjolnir, or you can down a Henchman or Stark's Robot and smack them for 100 damage to complete this challenge! You can only currently find Henchmen at Doom's Domain, and Stark's Robots spawn at the Quinjet locations that fly down each round. You cannot find either of these in a game of Team Rumble!
Emote as Thor at mountain top ruins
The mountain top ruins can be found by heading to the snowy mountain that is directly south from Misty Meadows. It's best just to glide over there straight out of the bus, because it can be a pain to run there because of the mountain's height. Once you've reached the stony area at the peak, just do any emote and you will be turned into the God of Thunder!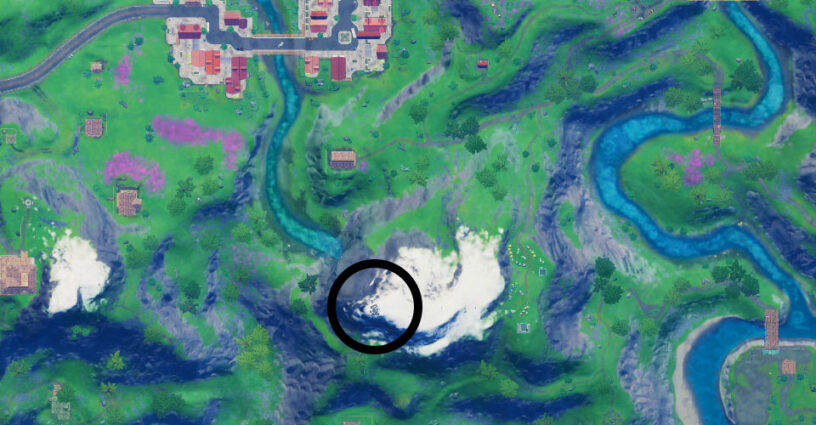 Once you've completed this final challenge you will be done! You should now have a brand new built-in emote that will transform you into the God of Thunder! You can check out guides for everything else this season in our Fortnite Chapter 2 Season 4 post!