The collaborations for Fortnite continue. This time, two of the most prominent names in the world of Football are joining the Fortnite Icon Series: England's Captain and Tottenham Hotspur's striker Harry Kane, alongside the German player of Borussia Dortmund, Marco Reus. Both of them join the item shop on June 11 at 8 pm ET.
It isn't just the cosmetics, as both of these players include additional emotes and backblings in Fortnite. They join the likes of Travis Scott, Ninja, Loserfruit and other personalities in the game who are a part of the Fortnite Icon Series.
Last Season, Neymar Jr. was revealed as the secret cosmetic with unique styles attached to the character. With two more cosmetics heading in Football's arsenal, it might be a matter of time when other professional athletes and celebrities get their cosmetics in the ever-expanding universe of the game.
Related: Where to Find Alien Artifacts in Fortnite Chapter 2 Season 7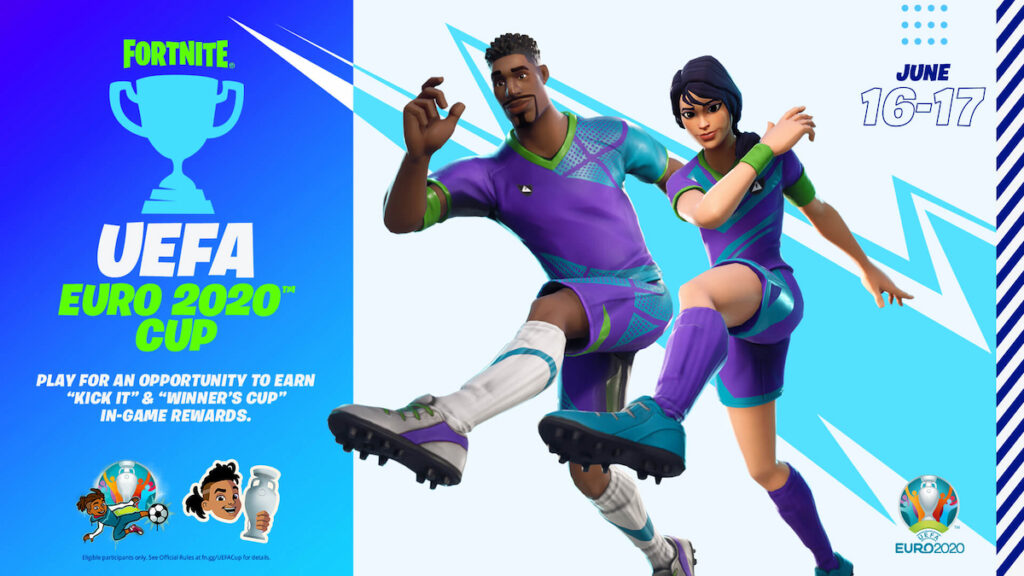 Starting June 16, 2021, Fortnite UEFA Cup 2020 will take place in the game. The tournament will include a massive prize pool of $50K USD which is spread across all the regions. Players with at least 10 points will obtain Winner's Cup Emoticon and all players who earn at least 20 points will receive the Kick it! Spray. If you are a football fan go out there and win some goodies before the tournament starts!
Don't forget to check out our full Fortnite Chapter 2 Season 7 Guide, which covers all updates, mechanics, and features of Season 7!