In Week 3 of Fortnite's Chapter 2 Season 6, we're tasked with catching fish in specific areas of the map! This is likely to encourage players to see that different areas of the map are homes to different fish types. Regardless of the reason, though, we've got the guide on where and how to catch them!
How and Where to Catch Fish at Camp Cod, Lake Canoe, or Stealthy Stronghold
Stealthy Stronghold is the only named location on the list of where to catch fish for this quest. Because of this, some players might not know where Camp Cod and Lake Canoe are located. We've provided their locations below so you're not confined to one section of the map when catching your fishy friends.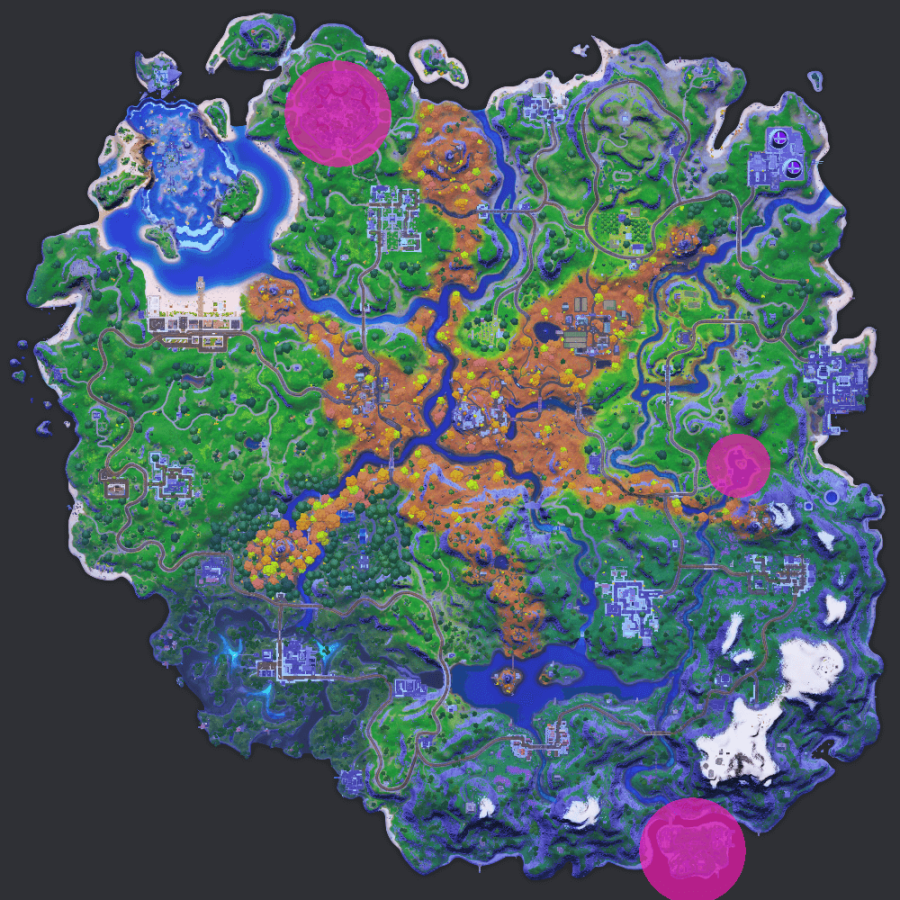 As you can see, the areas where you can catch fish spread across the whole map. Camp Cod is South of Catty Corner on the southern edge of the island, and Lake Canoe is about halfway up the map between Dirty Docks and Retail Row. Once you've reached one of these areas, you need to catch the fish.
Related: How to Fly 20 Meters with a Chicken in Fortnite Chapter 2 Season 6 Week 3 Epic Quests - Pro Game Guides
Catching
To catch a fish, you'll of course need a Fishing Rod (either Rare or Common) or a Harpoon Gun. You can find these in Fishing Barrels next to any lake or ocean, or along Rivers. You'll also want to look for fishing holes like what you see in the image below.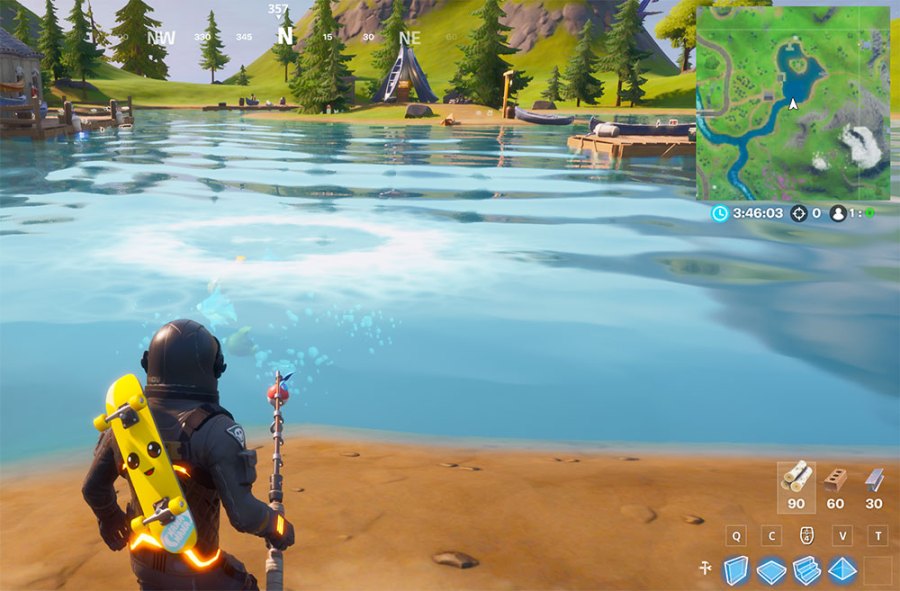 It is not required for you to fish at a fishing hole, but it makes this task a lot easier. When you your fishing rod, equip it as your active item and throw the line into the fishing hole. As soon as the bobber splashes, reel in your line. Unless you're unlucky, you'll have caught a weapon or a fish (sometimes you can catch junk). Repeat this process until you have caught five fish.
Once you've caught the required amount, the quest will be marked as complete, and you can roll around in a sweet 24,000 XP!
Looking for more great Fortnite content? We cover all quests, game mechanics, and cosmetics in our Complete Fortnite Chapter 2 Season 6 Guide!