Mechanical Parts and Animal Bones are brand new items and game mechanics that have never been seen before in Fortnite. They work as crafting materials to shape Makeshift Weapons into different types. In this guide, we're covering how to collect Mechanical Parts to make your Makeshift Weapons into Mechanical Weapons.
How to Collect Mechanical Parts
Collecting Mechanical Parts is straightforward enough, but many people don't realize the full scope of options they have when trying to harvest them. Sure, sure, it says you can get them from tractors and forklifts — but do you?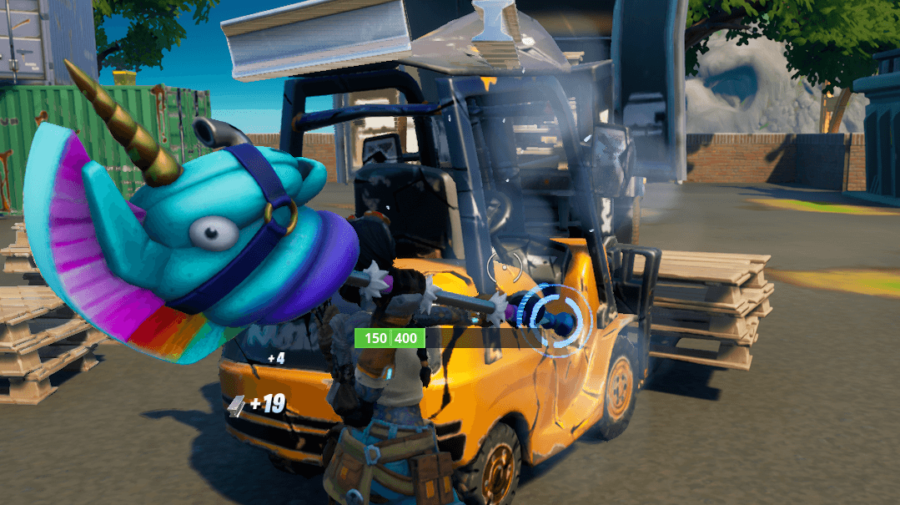 If you don't, you're missing out on a lot of opportunities to get the resources you need. Vehicles that are intact, like Cars and Trucks, require a lot more damage to make them drop Mechanical Parts than Tractors and Forklifts, and they almost always drop the same amount. When you're looking for these resources, your best option is to harvest from broken-down cars, forklifts, and tractors.
Related: How to Craft Weapons and Items in Fortnite Chapter 2 Season 6 Epic Quests - Pro Game Guide
This means that instead of looking for vehicles on the road to get Mechanical Parts, you can go to specific locations or landmarks known to house several vehicles. This includes Colossal Crops (for the tractors), Dirty Docks (for the Forklifts), or RV Parking Lots (like in Weeping Woods and Sweaty Sands).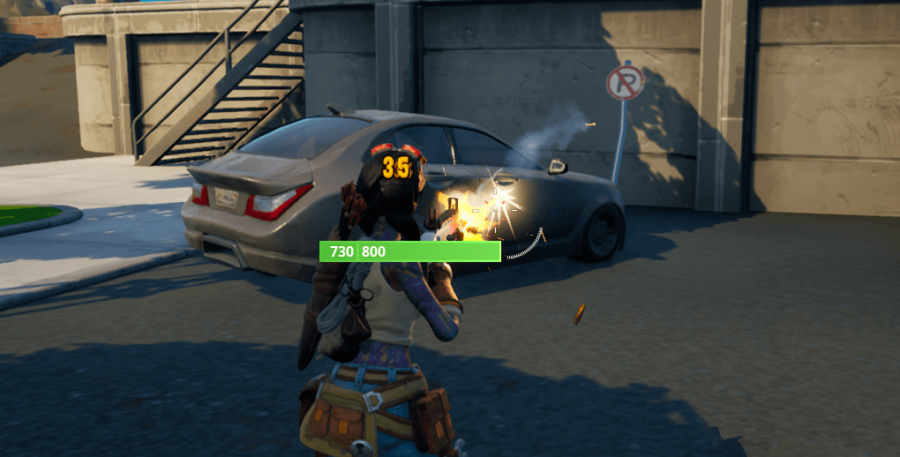 Collecting the parts is easy. You simply need to use your Pickaxe to break the object that holds them. Alternatively, you can also destroy the object by blowing it up (shown in the image above), but doing this uses up precious ammo that you might need later. This, of course, explains why you're better off destroying objects like RVs and Forklifts rather than driveable vehicles.
Once you destroy one of these objects, collecting the Mechanical Parts is as simple as walking up to them. Crafting materials such as these do not take up space in your inventory and do not require you to interact with them to pick them up. Time to get started on collecting those resources!
We've got more coverage for Season 6 besides collecting Mechanical Parts! Check out our Full Season 6 Guide to see all the challenges, cosmetics, and more!