Since Fortnite Chapter 2 Season 5, Bounty Boards have been all over the island. These provide a method of earning Gold Bars quickly by giving players a target opponent to eliminate and rewarding them if they do it within the time frame. However, the locations of these Bounty Boards seem to change with each season, leaving players to find their new locations. We list all the current Bounty Board locations in the map and guide below, so you know exactly where to look, regardless of where you land!
Right now, we are in Chapter 2 Season 8 of Fortnite. Here is the current map and list of each Bounty Board location.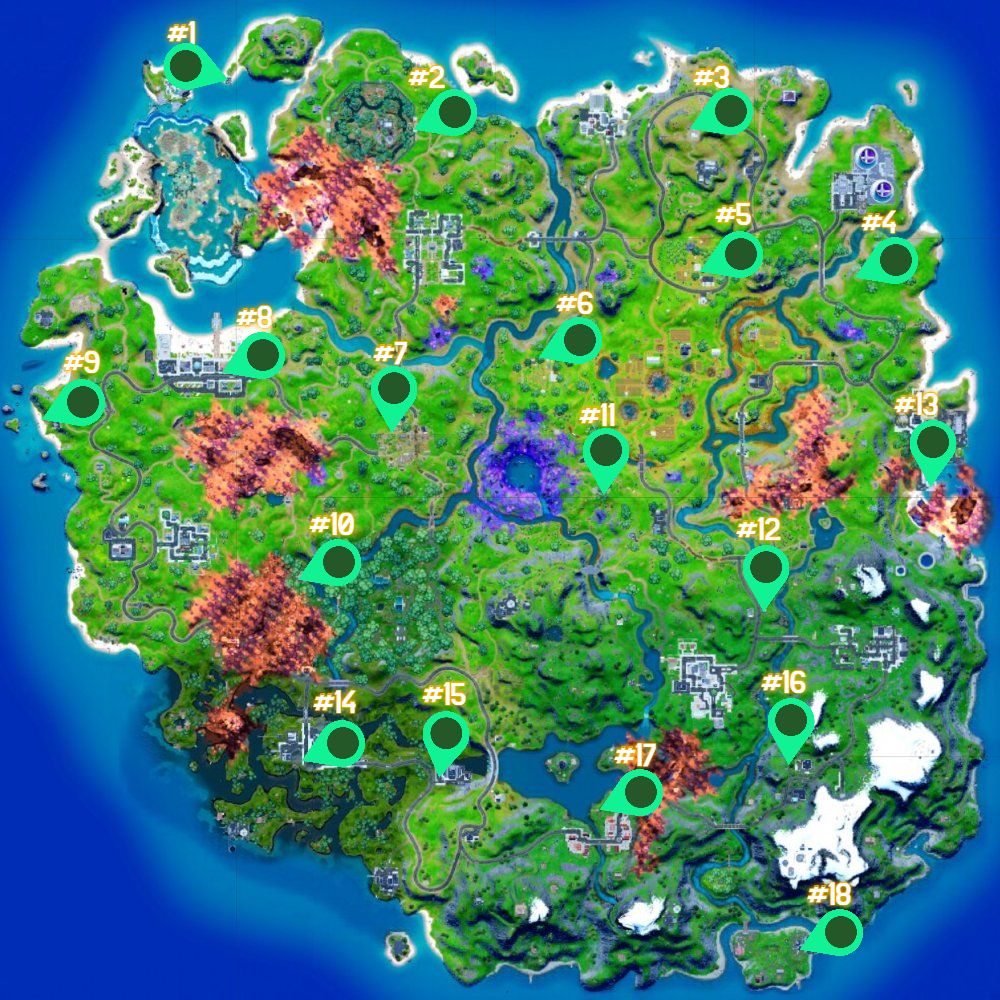 At the boathouse off the peninsula southwest of Lockie's Lighthouse.
On the western edge of Stealthy Stronghold.
At FN Radio, east of Craggy Cliffs.
At the base of the electrical tower south of Steamy Stacks.
In the farmhouse at The Orchard, north of Corny Crops.
On the northern edge of Risky Reels, west of Corny Crops.
In the northwestern corner of Boney Burbs.
In the garage of one of the buildings in Believer Beach.
Inside the house at Fancy View, west of Believer Beach.
In the house in the northwestern corner of Weeping Woods.
At Dusted Depot, west of The Aftermath.
On the side of the road, west of Retail Row and northeast of Lazy Lake.
In the boathouse on the southern edge of Dirty Docks.
At the intersection in Sludgy Swamp.
On the western edge of Hydro 16.
On the northern side of Catty Corner.
Near the lake on the northern edge of Misty Meadows.
Near the large building on the eastern edge of Camp Cod.
That covers all the current locations of the Bounty Boards in Fortnite! Be sure to check back for changes with every season.
Don't forget, we are offering complete coverage for Fortnite Chapter 2 Season 8! You can find all the information you need on our Comprehensive Guide to Fortnite Chapter 2 Season 8!