As part of the DBZ agility training quests, you are supposed to complete two different time trial courses- a mushroom time trail course and a desert course. The first among those two courses is the mushroom obstacle course. To start the mushroom obstacle course, you must land at the western edge of the Reality Falls landmark and start the course timer.
Where is the Reality Falls landmark in Fortnite?
As said earlier, the Reality Falls POI is present on the western edge of the map. After landing at the landmark, you can find the timer icon adjacent to a bouncy mushroom. Use the below image for a reference of the location.
Related: Where is the Kame House in Fortnite?
How to start the Mushroom Time Trail course in Fortnite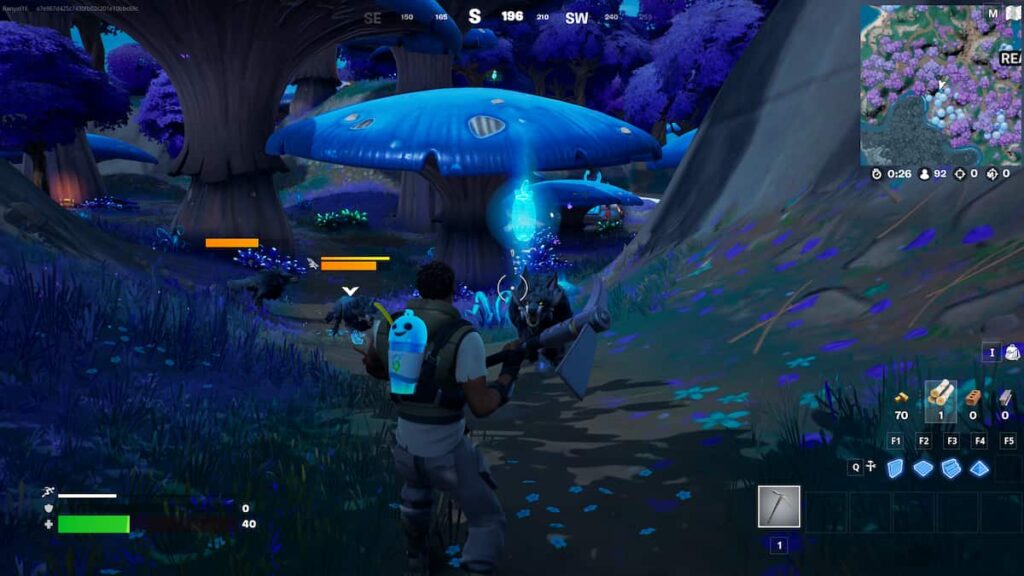 After finding the timer icon, interact with it using your default keys. For PC players, use the E button or press X on your Gamepad if you have an Xbox controller. The obstacle course will start immediately after interacting with the icon.
How to complete the Mushroom Obstacle course in Fortnite?
Once the course begins, it's basically a race against time. To complete the course, you will need to sprint and collect the other timer icon spawned in sequential order before the main timer runs out. Use your direction keys and sprint button to run towards the icon and collect. Make sure to jump on the bouncy mushrooms to gain height in case a timer spawns on top of any large mushrooms. You will complete the course if you traverse the entire obstacle course within the prescribed time.
For more on Fortnite, check out How to Join and Win a Versus Battle in Fortnite or How to watch Dragon Ball Super in Fortnite's Dragon Ball Super Episode Festival on Pro Game Guides.