Driving through a field of corn, we bet many people of done this! And now you get to experience it in Fortnite Week 8 challenges!
How to Drive a car through the corn field at Steel Farm
This challenge to Drive a car through the corn field at Steel Farm is as simple as can be; all you do need to do is get yourself a car and drive through a corn field. However, it might be best to drive through both of the fields to be safe and certain!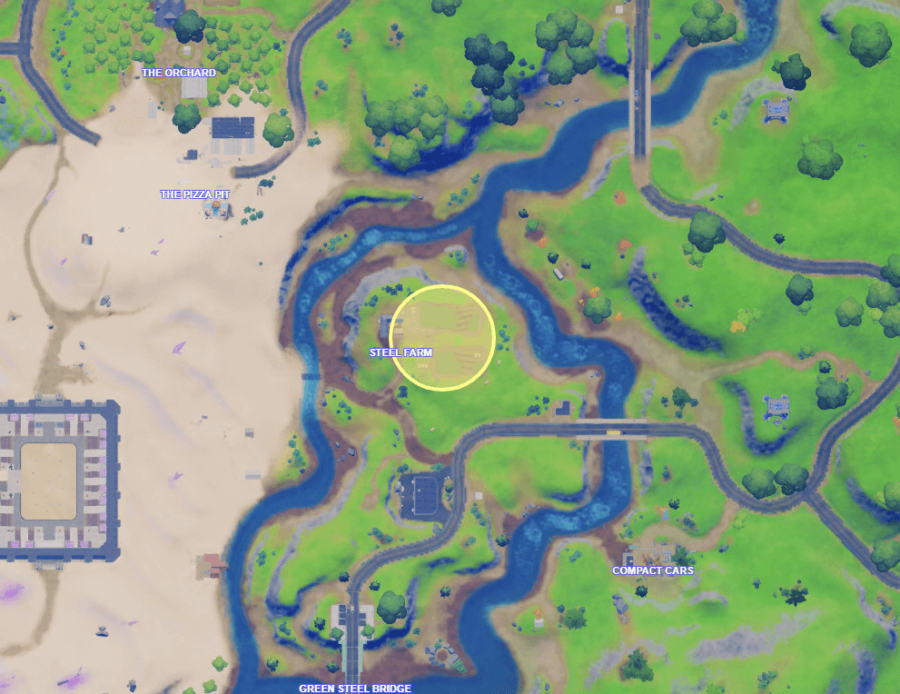 Steel Farms can be located to the northwest of the Compact Cars POI. You can generally find cars on the roads near POI, so it might be best to drop somewhere in the vicinity that has a car nearby. It's pointless heading to Steel Farms without a car! On the Green Steel Bridge, you will find a few cars.
When you get a car, either cross over the bridge north of Compact Cars or go over the Green Steel Bridge, which is to the Razor Crest's right. When you see the farm, go straight into the field from the bottom, and go straight through the entire corn field, and you should get the challenge!
Normally, we would say this challenge would be perfect to do after destroying apple or tomato produce boxes at the Farmer's Market; however, once the corn has been destroyed, we are unsure whether the challenge will count as completed. So it might be best to do one then the other in separate games, as speed is important!
If you are having trouble, check out this Youtube video!
The full list of challenges - we have information on - is available here, at our Fortnite Chapter 2: Season 5 Guide – Challenges & Information article!