Fortnite now provides the option of customizing matches to force you to match with specific players. This makes it easier to compete in custom tournaments, or to host and join matches for large parties.
How to Make a Custom Match in Fortnite
The most important thing to know when trying to make a custom match is that you must have a support-a-creator (SAC) code associated with your account. The custom matchmaking option was specifically designed for people with a heavy influence on Fortnite players. Unfortunately, unless you have an SAC code, you cannot create a custom match.
Epic doesn't make instructions on how to make custom matches readily available. But, we've figured out how to create them and provided the instructions below.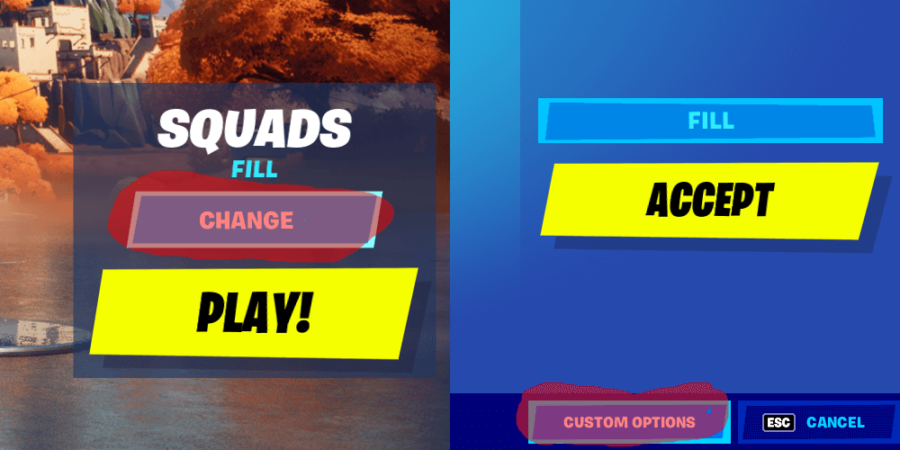 When you first enter the game, you'll have the option to change the game mode on the right side of the screen. The first thing you need to do is select Change, which is shown in the image above on the left. Next, you need to select Custom Options, shown in the image above on the right. It is located on the bottom right of the window in-game.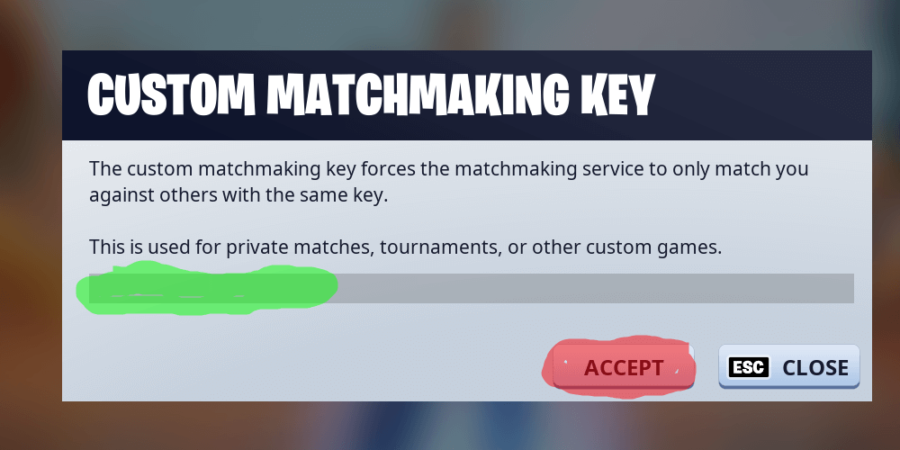 When you click Custom Options, you'll see a window similar to the image shown above. All you need to do is enter a key that only your selection of players will know. It's strongly recommended that you don't use a personal password or any easy-to-guess phrases, since other people will need this key to connect to your custom match.
When you finish entering the key, click the Accept button on this window to close out of it. Then click Accept in the game mode selection screen, and click Play in the title screen. At this point, it will show that you've started hosting the match and how many players are in the queue.
Congrats, you've now started a custom match. Try creating tournaments between friends! Or perhaps even a Team Rumble match between families?
Want to improve your frame rate in Fortnite? Check out our guide on How to Turn on Performance Mode in Fortnite!