We are now in Week 14 of Fortnite Chapter 2 Season 7, which means we are facing a new set of legendary challenges. One of the Legendary Challenges this week is to spoil the mole's sabotage attempt. This quest is simple to complete, but it's not very clear exactly what you need to do.
You're going to need to head to Corny Complex to complete this quest. This will be a highly contested area for the final week of Season 7, so you will want to keep a lookout for opponents. When you land here, head towards the point marked on the map below.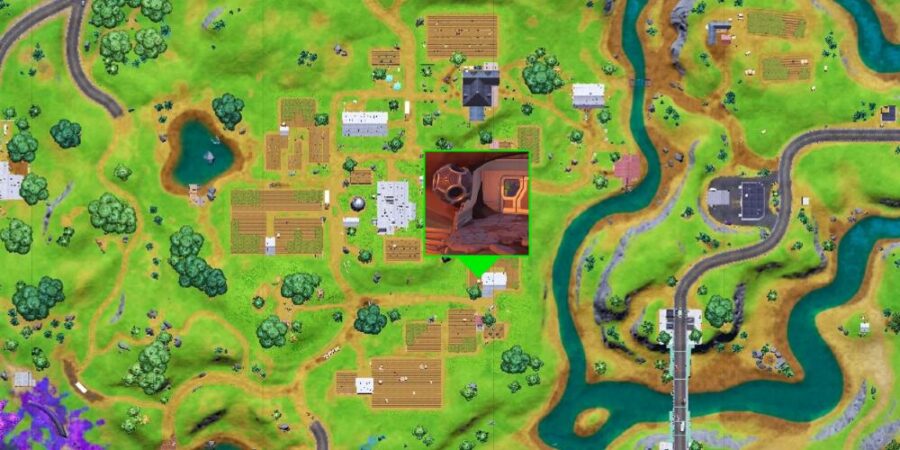 As you can see from the marker above, the sabotage attempt from the mole is actually one of the giant bombs attached to the bottom of the floating pieces of land. You can jump up to this platform to interact with the bomb, or build up to it. However, as stated before, there may be several people trying to do the same thing. Equip yourself with some weapons before you go there!
Once you have deactivated the device shown above, the quest is marked as complete. You're now ready to move on to the next Legendary Quest: confronting the mole!
Video Guide
Head on over to our Leaked Skins page and see what cosmetics might drop in the future. The complete guide for the newest season is here at our hub for Fortnite Chapter 2: Season 7 Guide – Challenges & Information!