Fortnite continues to be one of the best battle royale games due to its ever-evolving gameplay and worlds. Since Wildlife has been added around the map, it has become more dangerous and helpful for players to wander. While the animals may seek to do minor damage to you, they can also become highly instrumental, offering healing and shield, a ride away from the storm, or even an ally against enemy players. Here are the best places to find them and how you can tame them.
All Wildlife Locations in Fortnite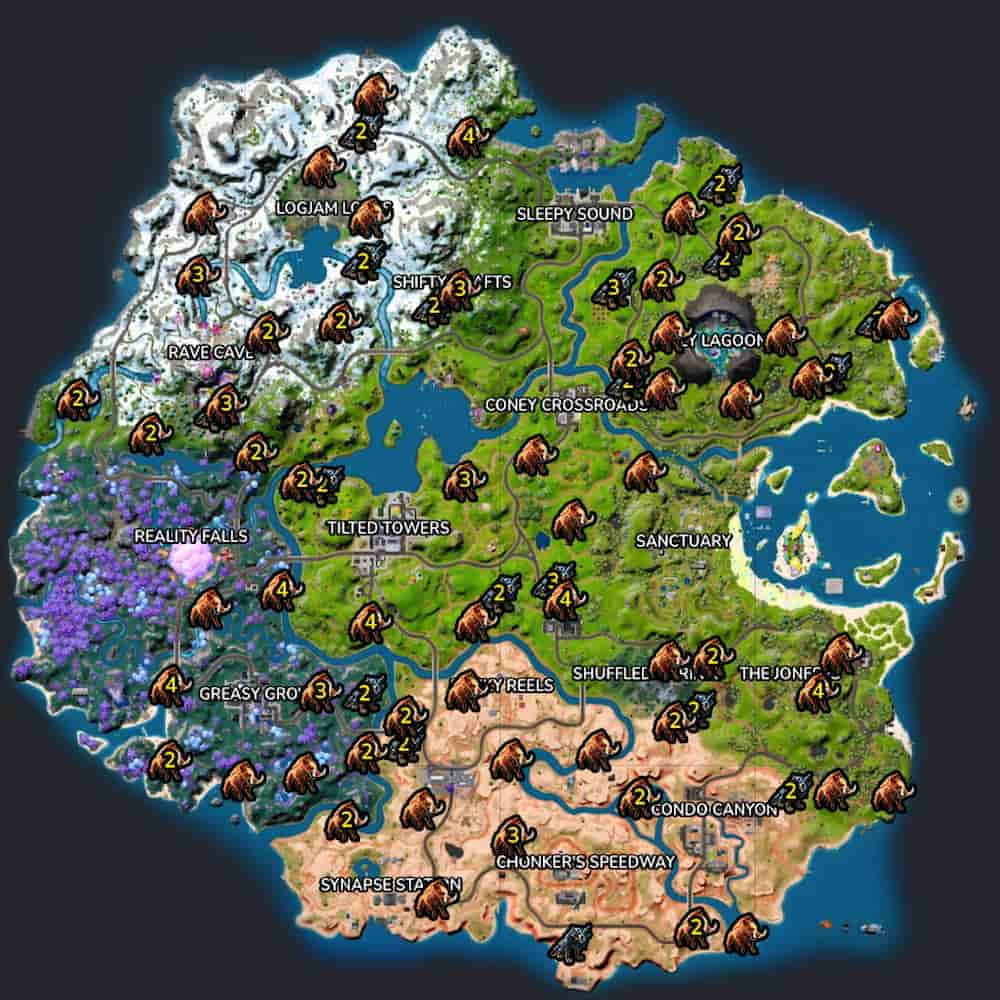 As you can see from the map above, there are no few amounts of Wildlife spread around the map. They can be found wandering in any biome or location. The spots on the map signify where they usually spawn in each match. If you're looking to tame more than one in a single game, you will want to look for the areas with larger quantities. The following places are the best places to look for multiple animals at once:
Rave Cave: north and south of the cave
Greasy Grove: west toward the coast and east toward Rocky Reels
Tilted Towers: south, southwest toward Reality Falls, and northeast toward Coney Crossroads
Rocky Reels: northeast toward Sanctuary
The Joneses: surrounding hills
Sleepy Sound: northwest toward the coast
Shifty Shafts: southern end toward Loot Lake
Lazy Lagoon: northwest toward Sleepy Sound
Related: Where are the Geysers in Fortnite? All Geyser Locations (Chapter 3)
How to tame Wildlife in Fortnite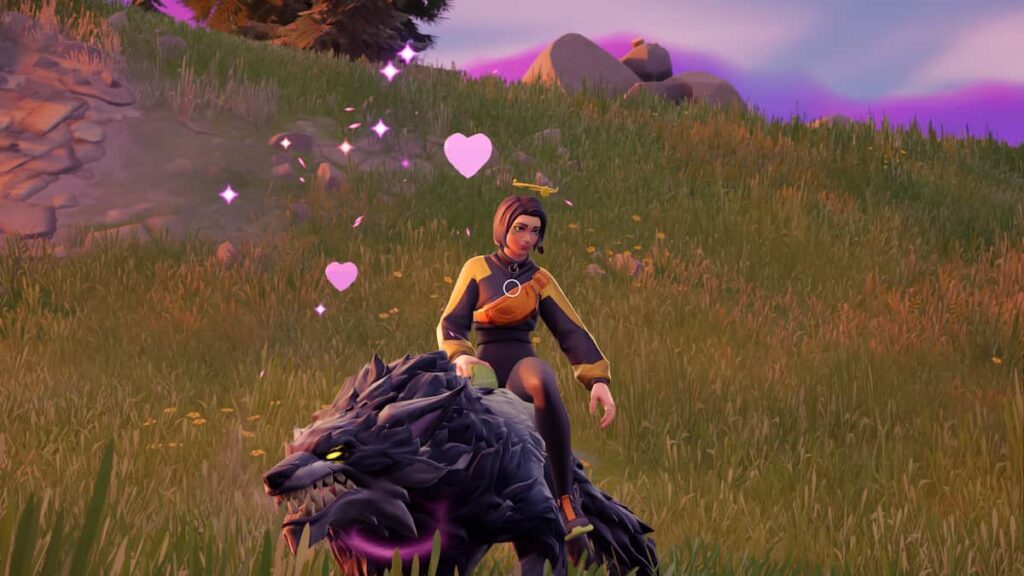 Wildlife is not initially friendly in Fortnite. Approaching them will cause them to attack and can be potentially fatal if they manage to hit you multiple times. They can become friendly if you manage to tame them. Taming Wildlife is essentially straightforward—just jump on their backs. When you land on their backs, hearts will appear in the air above them, and you will have complete control of them. You can then use them to sprint around the map, jump a farther distance, or even ram into your opponents. Jumping off them will not cancel the taming effect. They will still follow you and fight for you all around the map until they are killed.
Related: Fortnite Foraged Consumables (Apples, Mushrooms, Hop Rocks) – Where-to Find, How-to Use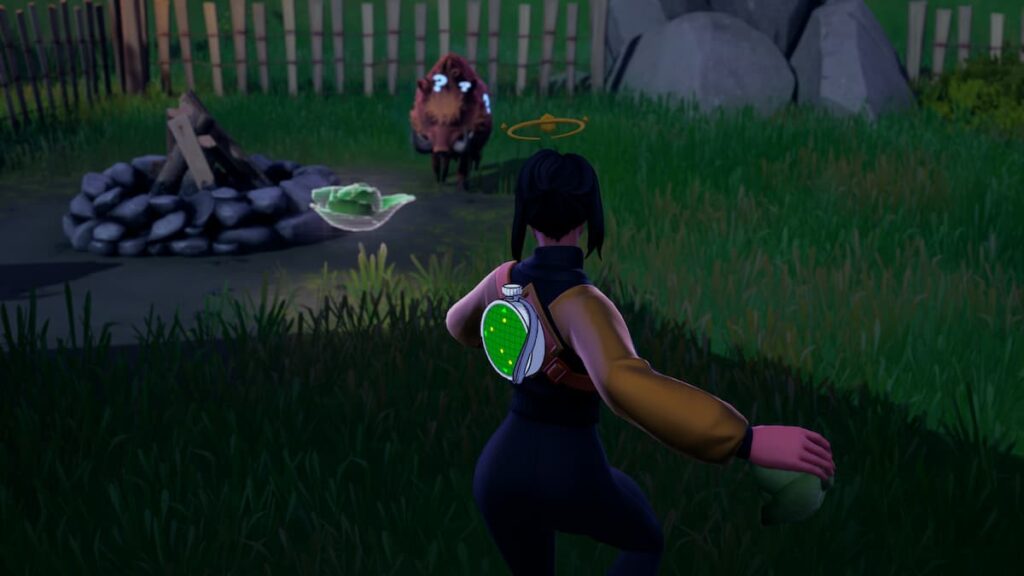 When coming across multiple animals at once and attempting to tame them all, it might be easier first to distract them. You can distract animals by throwing down food, such as fruit or vegetables, in their line of sight. Wolves are less easier distracted and usually prefer meat over other consumables. When an animal is distracted, question marks will appear over their heads, signifying they are looking for food to eat. This is the perfect opportunity to jump on each of them and tame them individually. However, you can only have one tamed animal at a time, so your ownership will transfer to the last animal you tame, and you'll want to look out for any impending attacks from the others.
Animals can be beneficial in making a quick getaway from enemies or into the circle before the storm closes in. Not only do they make you 10x faster, but they can be critical allies as well, willing to fight and die for you. They could make the difference between winning and losing. Plus, who doesn't want a cute, cuddly animal on their side?
Looking for more Pro Game Guides Fortnite content? Check out our guides on How to get the free Dragon Ball Z Glider in Fortnite & collect all seven Dragon Balls or How to dislodge Runaway Boulders in Fortnite Chapter 3, Season 3!