In Fortnite Chapter 3 Season 3, the Bloom Tree has taken over parts of the map and various landmarks from previous seasons are appearing arbitrarily. After the latest update, players are finding three famous landmarks: Neo Tilted, Coral Castle, and Colossal Colosseum appearing in different matches instead of the fan-favorite Butter Barn. These three new landmarks shift randomly in every match, and players will need to know the best spots to find loot at these locations.
Where are the new landmarks appearing in Fortnite?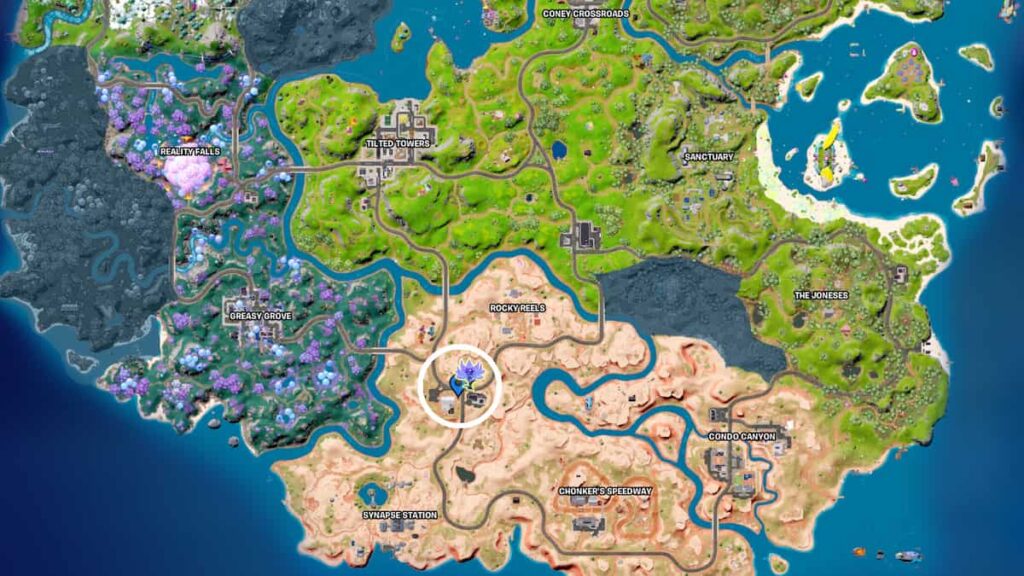 Butter Barn isn't replaced completely, but three new locations spawn instead of it in different matches. We found that parts of Neo Tilted, Coral Castle, and Colossal Colosseum are appearing south of the Rocky Reels POI, where the Butter Barn landmark is located. Follow the white circle on the map image above to locate this area. We recommend players find weapons before exploring any of the new landmarks, as numerous opponents will land here at the same time.
Where to find the best loot at Neo Tilted in Fortnite?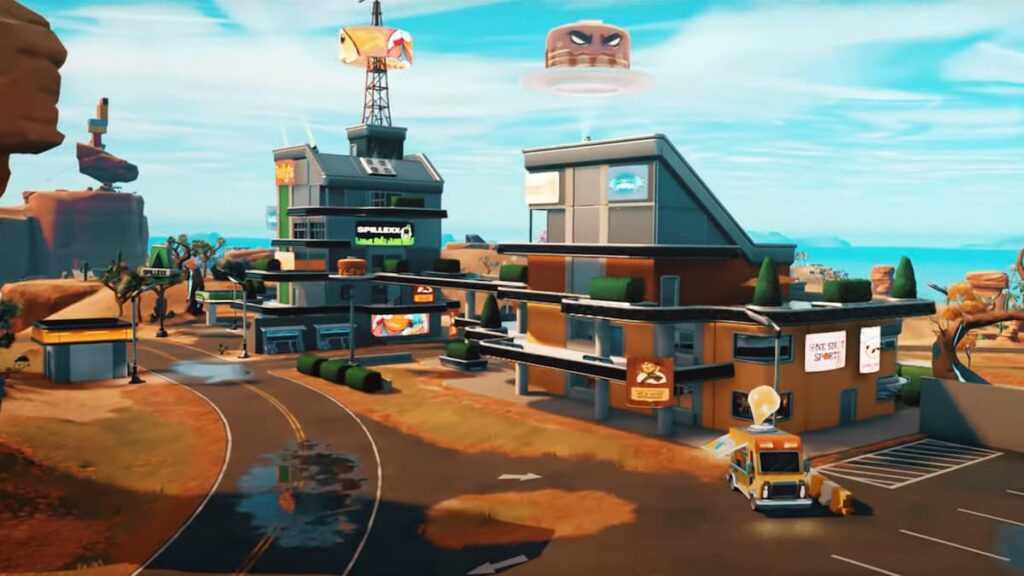 While landing at Neo Tilted, try landing on the roof of the building with the antenna. Make your way down the stairs to find a couple of chests. If you are outnumbered, then it's best to land at the smaller building. Neo Tilted has scanty cover in comparison to the other two landmarks, so we recommend players take efficient fights with minimum risk.
Related: How to headbutt an opponent while riding a Boar in Fortnite
Where to find the best loot at Coral Castle in Fortnite?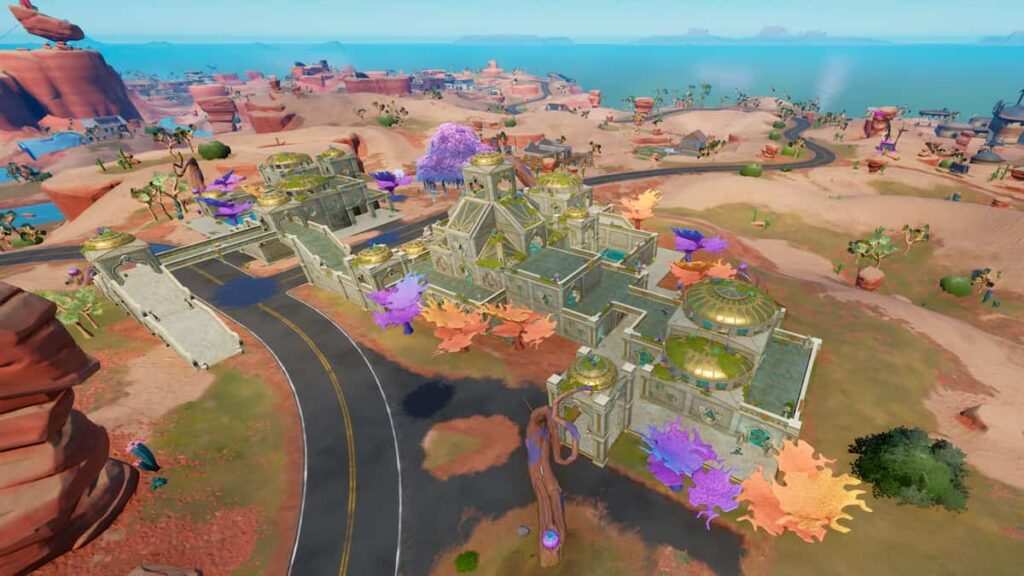 For Coral Castle, land inside the cupola at the edge of the landmark. Here, you will find a few chests to open and acquire weapons quickly. Once that's done, head toward the top part of the landmark to look down on the enemies easily. Make sure to check the other cupolas, as opponents tend to camp at these areas.
Where to find the best loot at Colossal Colosseum in Fortnite?
Similar to Coral Castle and Neo Tilted, only a part of the Colossal Colosseum POI appears south of Rocky Reels. We recommend players to land at the building in the center of this landmark to find chests quickly. You will also find several Reality Saplings planted by others, make sure to loot them when no one is around. We landed at all three of these locations in different matches, and any Sapling you plant will remain at the same spot in the next match regardless of which landmark appears.
For more on Fortnite, check out Start and End Dates for All Fortnite Seasons or Where is Groovy Grove in Fortnite Chapter 3 Season 3 here on Pro Game Guides!