Fortnite did not come into our lives peacefully. One day it was just a misspelling of a word that meant two weeks, and the next day it skidded in on two screeching tires, got out of the car, put sunglasses on, and smiled. We all swooned. All of a sudden, everyone knew about Fortnite and everyone was playing.
Starting from the beginning, we've decided to list every season and provide some input as to what it was about!
Start and End Dates for All Fortnite Seasons
Chapter 1
Season One
Date Started: Oct. 25, 2017 | Date Ended: Dec. 13, 2017
Season One brings us back to when Battle Royale games were just becoming known. Fortnite's main competition back in those days was PUBG. With much simpler graphics and fewer weapons and skins to choose from, Chapter One Season One of Fortnite is almost unrecognizable when compared to the current market-dominating game it is today. That is, of course, except for the signature default character.
Season Two
Date Started: Dec. 14, 2017 | Date Ended: Feb. 21, 2018
Season Two was when Fortnite deployed some genius marketing: The Battle Pass. Want some of those fancy skins and neat cosmetic features? Now you don't have to pay for them, directly! Just put in $10 and fight, search, and possibly hide your way to a higher level. This was also the first season when we saw the classic Chapter One location Tilted Towers.
Season Three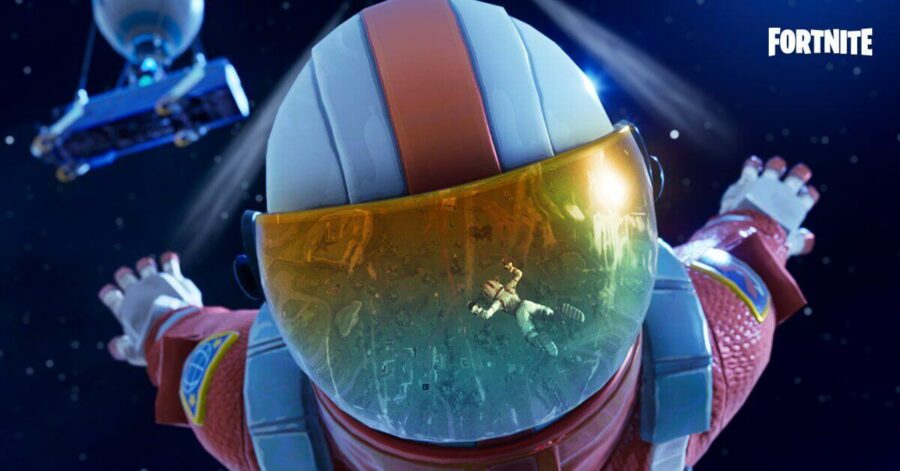 Date Started: Feb. 22, 2018 | Date Ended: April 30, 2018
Season Three brought in the challenges, and officially awaked the completionism in all of its players. Most of us would be familiar with this thought:
Go to bed? Maybe in a minute, I just want to get this achievement first.
Next thing you know, three hours have gone by, and you're pre-emptively debating calling in to work the next day.
Season Four
Date Started: May 1, 2018 | Date Ended: July 12, 2018
Season Three did have some themed elements, but Season Four was when themes really began to dominate the Fortnite updates. It focused a lot on Superheroes and Superhero movies. Many of the POIs (points of interest) were changed to mimic movie-making settings.
---
Related: Could Tomb Raider's Lara Croft be the next Gaming Legend coming to Fortnite? - Pro Game Guides
---
Season Five
Date Started: July 12, 2018 | Date Ended: Sept. 27, 2018
Season Five introduced the World's Collide theme. Rifts began to open, which allowed players to quickly transport across the map. This season also introduced Toys into Battle Royale, which could be equipped, thrown, or otherwise used when battling against other players. This brought to light how versatile this game truly was.
Season Six
Date Started: Sept. 27, 2018 | Date Ended: Dec. 6, 2018
The most bittersweet chapter of Chapter One, Season Six destroyed Loot Lake, a popular drop point, for the sake of the admittedly amazing Darkness Rises theme, which added on to the Worlds Collide storyline. It also gave us Pets and Music, which was quite honestly a selling point for the game. Bring them back, Epic!
Season Seven
Date Started: Dec. 6, 2018 | Date Ended: Feb. 28, 2019
Season Seven was the first Winter themed season. It brought a lot of younger kids joy when it presented Creative Mode. In Creative, you were able to design your own levels and game modes, instead of always diving in to battle. This made the user-created content on the Fortnite marketplace explode in popularity!
Season Eight
Date Started: Feb. 28, 2019 | Date Ended: May 9, 2019
Pirates, jungles, and volcanoes. Season Eight gave us riddles, treasure, and a sense of adventure. Group raids of the pirate campsites became popular, and it meant another enemy to think about besides other players. Those riddles also gave us all something to think about if we wanted to unlock those sweet, sweet rewards.
Season Nine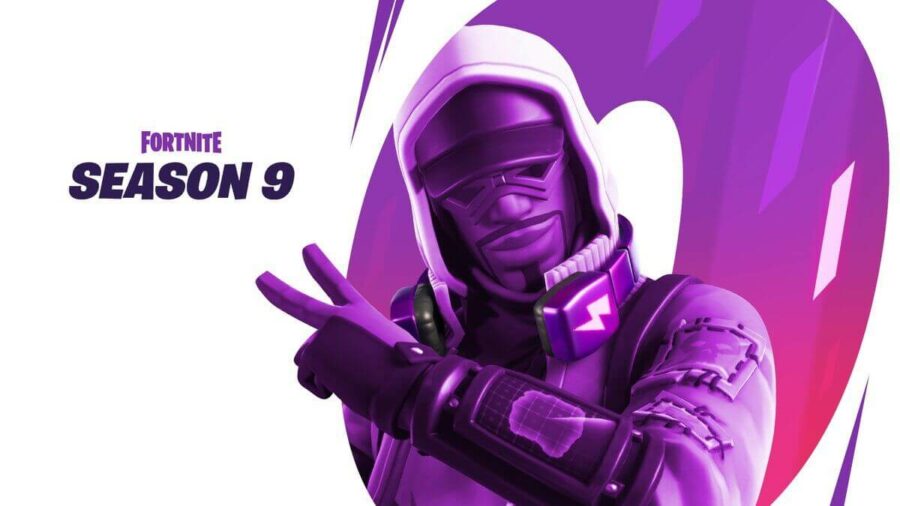 Date Started: May 9, 2019 | Date Ended: Aug. 1, 2019
The classic Fortnite blue/purple/pink shades really started to show in Season Nine, which was themed in a sort of cyber-punk future setting. Thankfully, the sensory overload was dulled down a bit in future seasons.
Season X
Date Started: Aug. 1, 2019 | Date Ended: Oct. 13, 2019
Season X was the last season of Chapter 1. With the theme titled Out of Time, they planned from the beginning of the season to completely revamp the game in Fortnite Chapter 2. A lot of players were left concerned when everything got sucked into a black hole at the end of the chapter, as we didn't hear any news for several days. Conspiracies and speculations, galore.
Chapter 2
Season One
Date Started: Oct. 15, 2019 | Date Ended: Feb. 20, 2020
Boats, Bandage Bazookas, and only Basic Weapons are three things we remember most about Chapter Two Season One. Fortnite had new achievements, added more Battle Pass mechanics and rewards, and made getting across water in the game way more fun. It finally felt like the game it was meant to be.
Season Two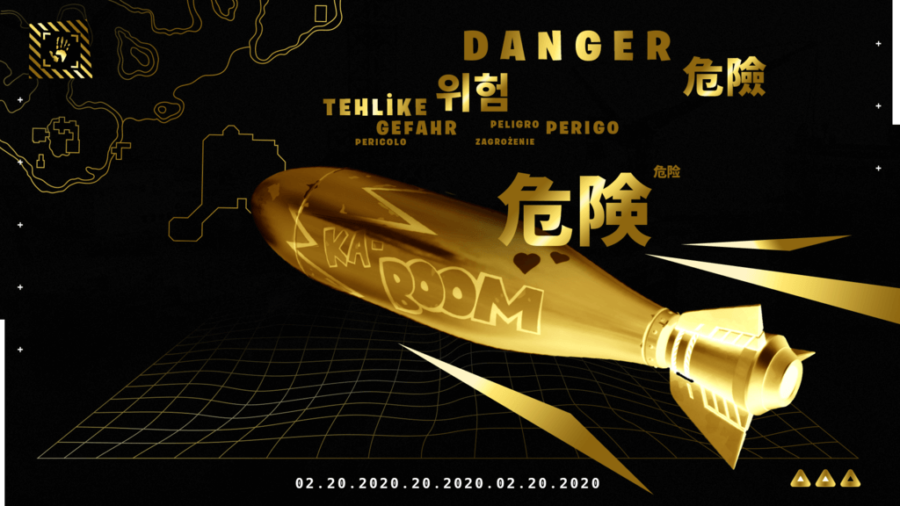 Date Started: Feb. 20, 2020 | Date Ended: June 17, 2020
This season brought about Muscle-Cat, and gave us options for the rewards we earned. The Shadow and Ghost groups gave us light and dark themed versions of characters, item skins, and weapons skins. We also got to obtain the dance that is funny no matter which character is doing it: The Kitty Cat Dance.
Season Three
Date Started: June 17, 2020 | Date Ended: Aug. 27, 2020
A huge portion of the map was flooded in Chapter Two Season Three. It receded over the course of the season, but in the mean time, it made boats an absolute necessity. Season Two was technically the first season to introduce styling in game content (does anyone even use Maya anymore?) , but Season Three let us style our umbrella!
Season Four
Date Started: Aug. 27, 2020 | Date Ended: Dec. 1, 2020
Marvel took over Fortnite in Chapter Two Season Four. Certain special items that mimicked our favorite superhero powers were made available, and several significant chunks of the map were replaced with Marvel-related areas. Upstate New York became the hottest drop point where people would battle Iron Man himself. At the end of the season, Fortnite did something it never did before, and had its players fly the BattleBus to defeat Galactus!
Season Five
Date Started: Dec. 2, 2020 | End Date: March 16, 2021
Our current season gives us bounties, bounty hunters, and baby Yoda. The story revolves around Agent Jonesy recruiting said bounty hunters, who appear in game as NPCs you can interact with. They provide quests, items, and they are currently the only way to upgrade your weapon to different rarities. Once you reach level 100, you get everyone's current favorite Mandalorian character Baby Yoda as a companion!
---
Related: Fortnite Chapter 2: Season 5 Guide - Challenges & Information - Pro Game Guides
---
Back to the Future
Since 2017, Fortnite has become a staple in American households. Everyone knows someone who plays. It has increased popularity in streamlined content, user-created item shops, and of course—the Battle Royale game mechanic. Now, just over three years later, it's amazing how much it has changed. Suffice it to say, we're all excited for the next season!
Before you go: If you were looking for a quick reference chart that contains all the dates of each season, we've made one for you. Check it out below.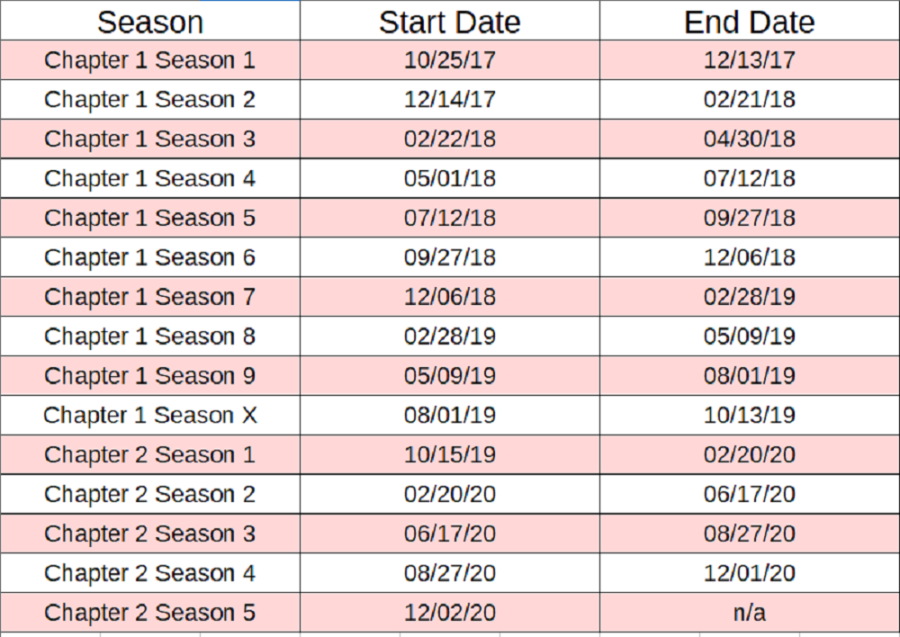 If you'd like to see all the cinematic trailers for the seasons in one go, you can watch it right here:
Want to gain some fast XP in Fortnite? Or maybe see some of the latest leaked items? Take a look at some of our other Fortnite articles for XP Coin Locations and Season Five Leaked Skins!