Lara Croft is a popular Fortnite NPC because of her already renowned fame as the world's best tomb raider. Recently, her popularity has spiked even further because she now sells the incredibly useful Grappling Bow to players with enough gold. You can use this map and guide for to see exactly where she's located.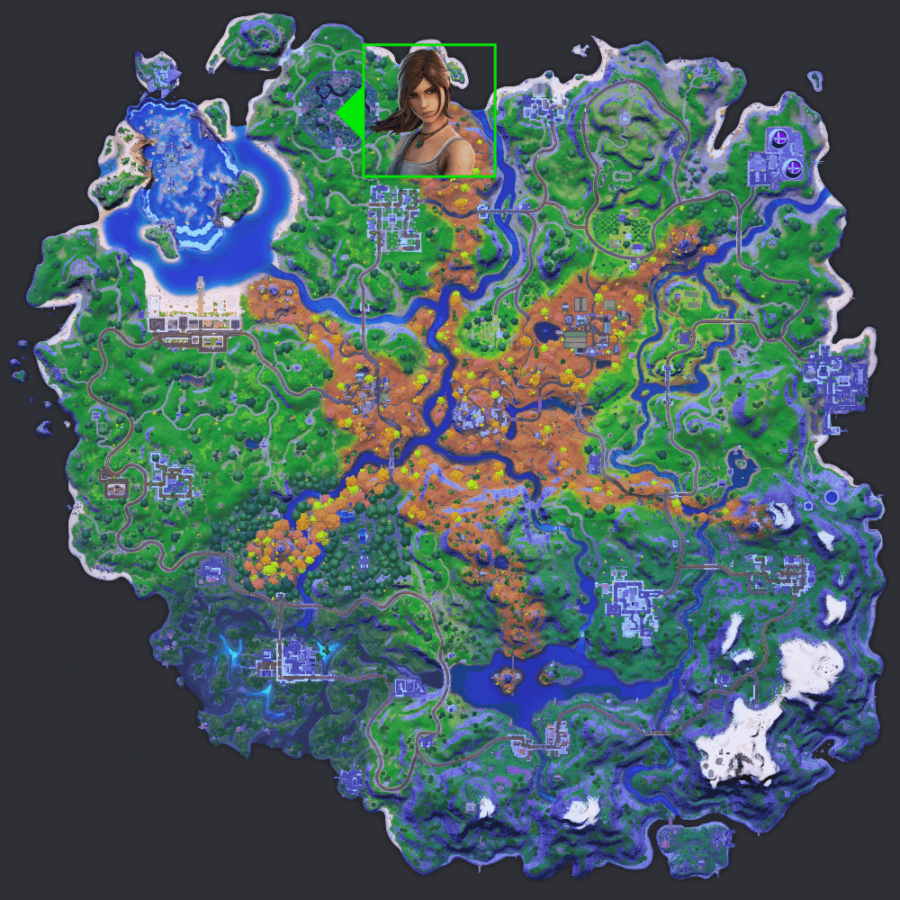 Lara Croft is found in Stealthy Stronghold, which is the octagonal park on the northern half of the map. She can usually be found near the middle. However, most NPCs are set to wander their areas, so she might be in the middle or move over to the western half of the stronghold.
One important note about NPCs: In Chapter 2 Season 6, the files for all the NPCs have been altered to allow them to randomly not show up on the map in some matches. This is an intentional change. Sometimes, you may go to Stealthy Stronghold and find that Lara Croft is nowhere to be seen. This is a rare occurrence, so you'll likely find her if you join another match. However, if she is on the match, she is guaranteed to be in the location mentioned above.
Be sure to check our full Fortnite Chapter 2 Season 6 Guide for all the latest info on the new Season!