In the Week 9 Epic Quests for Fortnite Chapter 2 Season 6, we are tasked with purchasing a Rift from an NPC on the island. However, not all NPCs sell Rifts for us to use. The guide below outlines which NPCs sell them and where they are.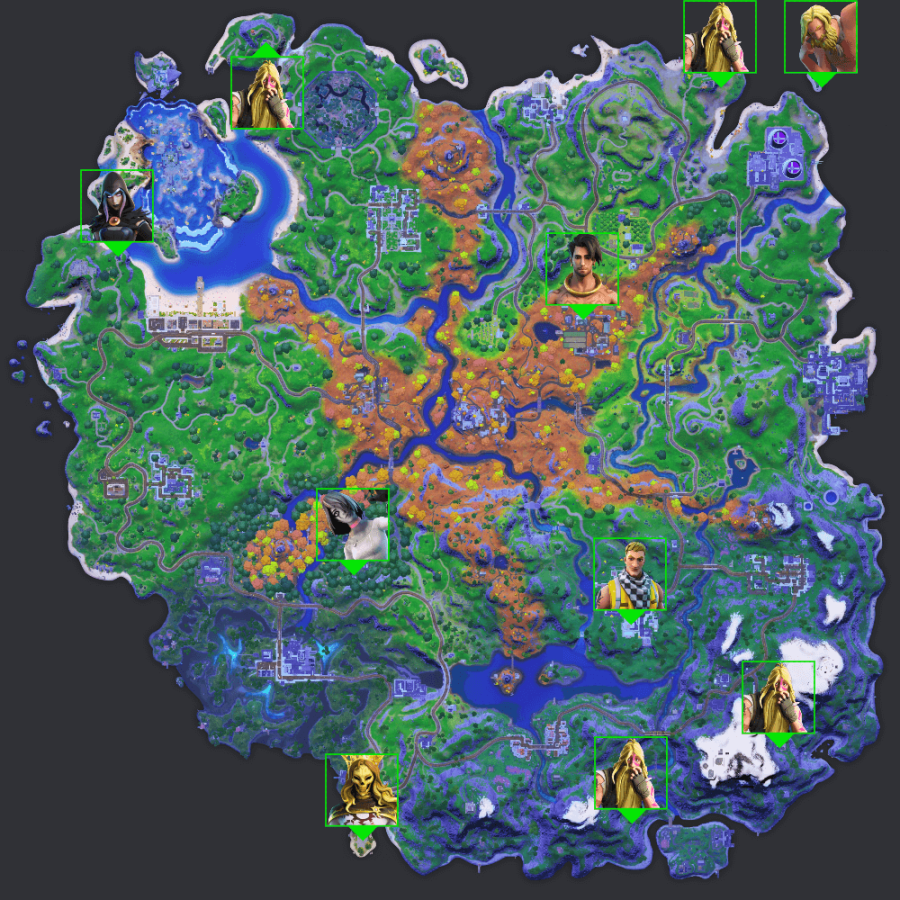 Bunker Jonesy has many locations on the map, but not all of them sell rifts. He is also extremely difficult to find, and most players only find him by chance. For this reason, it is best to go to one of the other NPCs, since they all have set locations.
Related: Where to Get Intel on Wildlife from Bushranger, Tarana, Rex, Cluck, or Grill Sergeant
When you find one of the NPCs, simply interact with them and select Activate Rift from the radial menu. Rifts cost 245 gold bars. Here is the list of NPCs that sell rifts and where they're located.
Raz: Raz is on the second floor of the largest building in Colossal Crops.
Rebirth Raven: Raven is in the house that overlooks Coral Castle, Northwest of Sweaty Sands.
Orelia: Orelia is in the Ruins Isle, directly south of Flush Factory.
Cabbie: Cabbie is standing outside the large building on the southern side of Lazy Lake.
Castaway Jonesy: Castaway Jonesy is on the small island at the northeastern corner of the map.
Willow: Willow is wandering around Weeping Woods, usually on the southern half.
Bunker Jonesy: Bunker Jonesy has four locations where he sells rifts.

On the hill directly east of Misty Meadows.
In the wooden house directly northwest of Shipwreck Cove.
In the section of houses directly northwest of Steamy Stacks.
On the island with the lighthouse, directly northwest of Stealthy Stronghold.
That's all you need to know about where you can purchase rifts!
We cover the latest season of Fortnite in our Complete Guide to Fortnite Chapter 2 Season 6! Be sure to check out the latest skins and all our guides to help you level up to 100.