In the Week 8 Epic Quests of Fortnite Chapter 2 Season 6, we receive several tasks to related to Durr Burger. Since this is an unnamed location on the map, many players need help to figure out exactly where it is. We've got you covered.
Durr Burger can be found on the southwestern section of the map, Northwest of Slurpy Swamp. Use the image below to get a view of its exact location.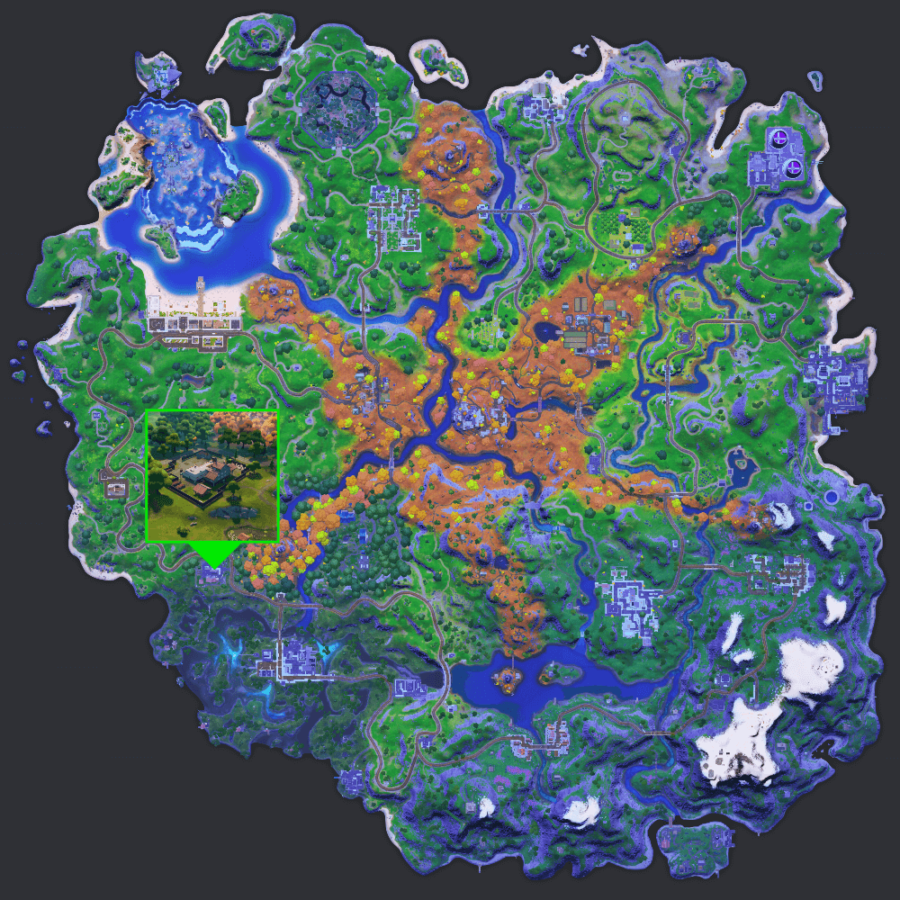 Related: Where to Find The Pizza Pit in the Fortnite Week 8 Epic Quest: Use a Firefly Jar at The Pizza Pit
When you have made it to Durr Burger, go in the kitchen area to complete the quest. From there, press the emote button/key and select any of the dance emotes you have available. Note: Toys and sprays do not work for this quest, but you may select any emotes that animate your character, even if they're not specifically dances.
Once you have made it to Durr Burger and danced in the kitchen, the quest will be marked as complete in your log.
If you need help to set structures on fire for this week's Legendary quest (or to set fire to the Pizza Pit), be sure to use our guide on How to Set Structures on Fire in Fortnite.
Did you know we have complete coverage of Fortnite Chapter 2 Season 6? Check out our Comprehensive Fortnite Chapter 2 Season 6 Guide for all the latest tips, guides, leaks, and cosmetics!