Fortnite is slowly adding new NPCs to the map for Chapter 2 Season 8. With every new NPC, the completionist in us must know where to find them to complete our NPC collection book for the season. In this guide, we explain where to find NPC #11: Nighthare!
Note: We have a guide that lists all the NPC locations for Fortnite Chapter 2 Season 8! If you need help finding other NPCs, use the following link: All NPC Locations in Fortnite Chapter 2 Season 8.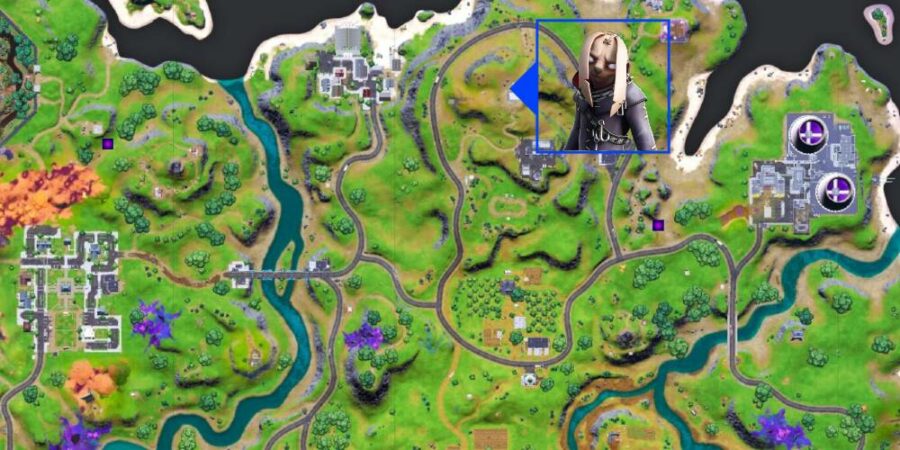 In the map above, you can see that Nighthare is at FN Radio, the small landmark location in the hills southeast of Craggy Cliffs. He can usually be found standing outside the building's western wall.
Since NPCs have patrol paths, Nighthare might move around the area, and the image might not represent their exact location. The easiest way to find an NPC once you have approached their approximate location is to look for the Chat Bubble icon on your minimap. This icon represents NPCs available nearby. Walk towards that icon, and you'll be able to find Nighthare.
Don't forget, we are offering complete coverage for Fortnite Chapter 2 Season 8! You can find all the information you need on our Comprehensive Guide to Fortnite Chapter 2 Season 8!