Upon its release, Fortnite Chapter 2 Season 8 started off with 17 new NPCs placed throughout the map. Players found that NPC #17, Cube Assassin, was not immediately available and that they don't have a specific location where you can find them. Instead, adding Cube Assassin to your collection requires you to seek them out. Luckily, there is a simple trick to this that makes the task much simpler.
When you're playing a match, you will notice that there are several icons that look like purple rifts on the map. If you're familiar with the season, you know that these rifts represent the locations of Sideways Encounters (Anomalies). The Cube Assassin will be in one of these, wielding a Mythic Boss Minigun. However, there is no way to know which one will spawn Cube Assassin.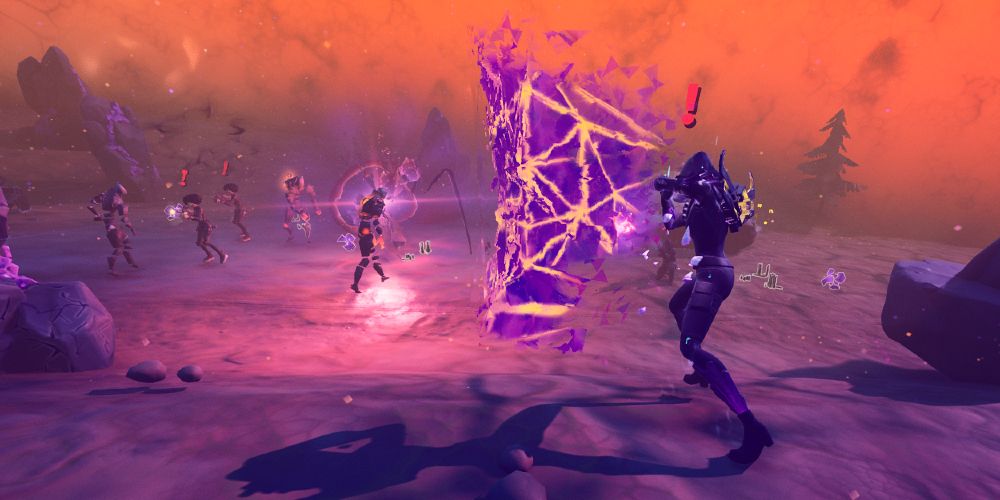 Your best bet when trying to find them is simply to go to multiple Sideways Encounters until you run into one. Still, when you do, finding the Cube Assassin is only half the battle. You also have to defeat them in order for the hologram of the Cube Assassin to show up so you can interact with them. Defeating the Cube Assassin is quite a challenge by itself.
It's best to try to add Cube Assassin to your NPC collection in Squads, since it may take an entire team to take down the NPC. They have an extremely high shield and health and they have a gun that does quite a lot of damage. On top of all this, you have a limited amount of time to clear a wave in a Sideways Encounter. If you can't take him down fast enough, the Sideways Encounters ends, and you miss your chance to collect him.
Once you have defeated the Cube Assassin, they are added to your NPC collection! As of now, this is the only method to do this, so be sure to keep an eye out for the Sideways Encounters on the map!
Don't forget, we are offering complete coverage for Fortnite Chapter 2 Season 8! You can find all the information you need on our Comprehensive Guide to Fortnite Chapter 2 Season 8!