Fortnite Update 15.30 has just landed, and with it came a new LTM and a few new exotics! Now, who doesn't like new weapons to play with??!?
Where to get/find the Burst Quad Launcher in Fortnite
To get/find the new Exotic weapon, the Burst Quad Launcher in Fortnite you must find the NPC called Fishstick. Fishstick can be found at Craggy Cliffs in his Fishstick restaurant, which makes a lot of sense, or at Coral Castle.
Fishstick can generally be found behind his restaurant's counter, waiting for someone to come by and interact with him. Or the east of Coral Castle. Luckily for him, he's going to receive a lot more visitors as he holds the new Exotic weapon, the Burst Quad Launcher.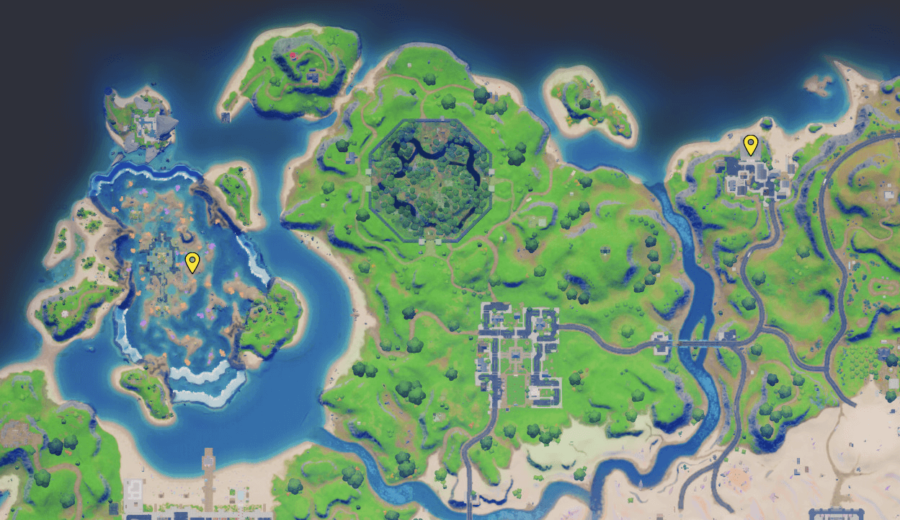 This Exotic fires four rockets, though sadly, it has a pretty long reload time at 5.4 seconds. It has a magazine size of four, which gives you the choice of unleashing all four at once and going for that elimination or firing one at a time and playing it safe. Each rocket will deal 42 damage, and due to the splash, damage can easily annihilate foes.
You cannot find the Burst Quad Launcher in any chests or lying on the ground; it's only possible to find it through Fishticks. This is one of two Exotics that was released with 15.30, the other was the Chug Cannon.
If you are unsure where to find Fishsticks check out this YouTube video!
To see all the leaks that came from v15.30, head on over to our Leaked Skins page and see what will be coming in the future.