The latest Fortnite update brought forth the Week 7 Seasonal Quests to the game, and players have several challenges to complete to earn XP. One of the challenges requires players to recover stolen Seven Supplies at IO locations. You will have to travel to any of these locations and collect three stolen Seven Supplies to complete this Quest.
There are currently eight locations that players can visit to complete this challenge. You will need to visit any three of these locations to recover the stolen Seven supplies. Completing this Quest will reward players with 20,000 XP and battle stars. Follow the map image below to see all the locations where this Quest can be completed.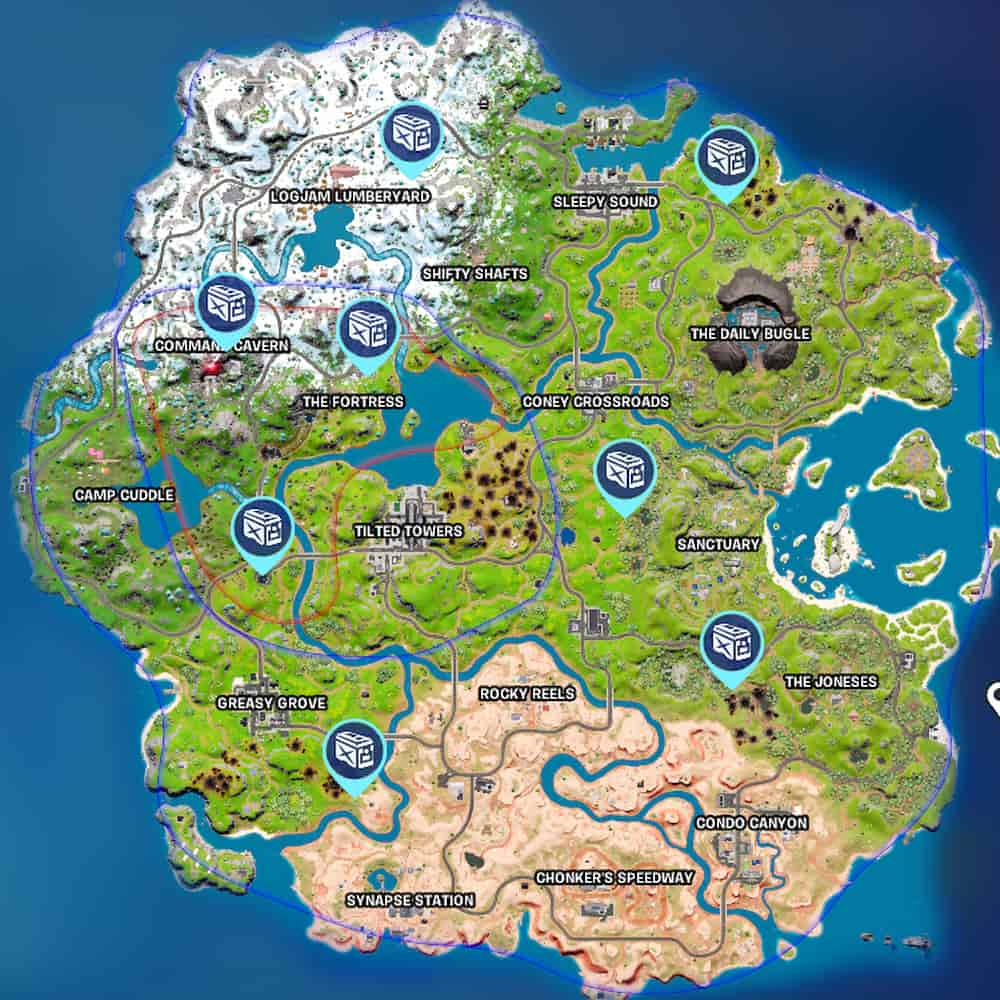 Related: How to destroy structures with a Cow Catcher in Fortnite
We recommend players land at Logjam Lumberyard to complete this Quest quickly. Collect the first Seven supply from east of Logjam Lumberyard, and then travel south towards Command Cavern to recover the second Seven supply. For the final one, move south towards the Fortress POI, and recover the Seven supply from near the Gas Station. Since these three POI are nearby, it should help players complete the Quest easily. Similarly, there are several Resistance Quests, and May the 4th Quests that can be completed simultaneously at any of these locations.
For more information on Fortnite, check out All Choppa locations in Fortnite (Chapter 3 Season 2) and How to hack IO Loudspeakers in Fortnite on Pro Game Guides.