We are now on our fourth week of Legendary Quests for Fortnite Chapter 2 Season 7. The first task given to us this week is to search for clues on Steel Farm. In the guide below, we show you the two locations where you can complete this task.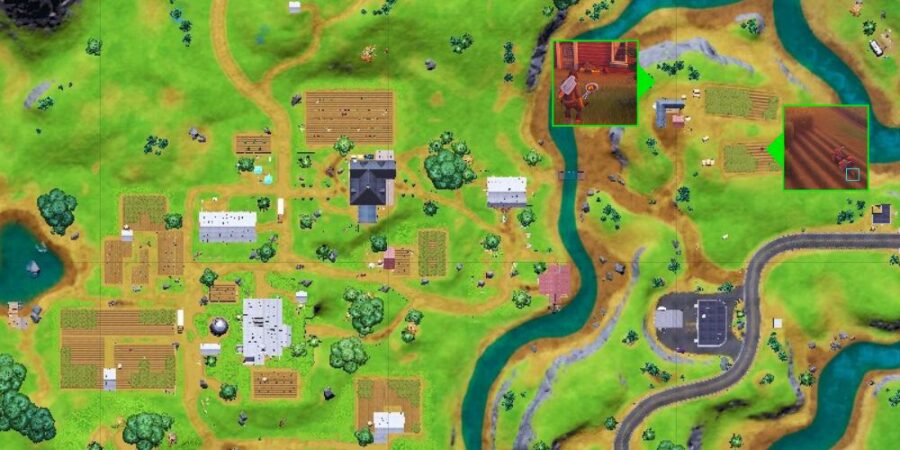 The first thing to know about finding these clues is that Steel Farm is located northeast of Corny Complex, across the river. It is currently being occupied by Hayseed, who is using this week of Legendary Quests to search for Farmer Steel.
The first clue is near the tree in the northwest corner of Steel Farm. If you walk out the northern door of the house, you will see the blue glow shining in front of you. The second clue is behind the tractor parked in the southern corn field. You may have to get closer to it's general location to see it since the corn can block your view.
Once you have found the two locations shown in the image above, you simply need to interact with them to complete the quest! After that, you'll be ready for the next legendary quest.
Video Guide
If you'd like to use a video guide to complete the quest above, use the video below!
Did you know we have a cheat sheet for every week of Legendary Quests this season? You can check out the one for this week on our Fortnite Chapter 2 Season 7 Week 4 Legendary Quests Cheat Sheet!