Right out of the gate, there is a lot to manage in Game Dev Tycoon. This can make gameplay very daunting for beginners (even intermediate players, at times). That's why we've crafted this extensive guide of tips and tricks to help you become a pro in no time!
Game Dev Tycoon Guide - Tips for Beginners
There is no one exact way to reach major success while playing Game Dev Tycoon, but there are a lot of small steps you can take that will put you in the right direction. If you're a beginner, follow these tips below:
While Game Research Reports are useful for Research points, don't forget to actually reflect on the advice given within them. While these pointers will often show up the next time you make a game (where you can see symbols such as -- and ++, etc.), it's still important early on to be aware of these limitations.
Don't create duplicate games (same genre and topic) in a row. You may be attempting to create a sequel, but sequels are a research topic you have to unlock later on.

To avoid duplicates, use the Game History tab to double-check your last game release.

When you finally level up and get an office, only hire one employee at first. You'll want to train them to be competent. This way, they can make you plenty of money before you hire a second employee. Hiring too many employees at once may make you go bankrupt.
While Contract Work can become tedious and useless once successful, it doesn't hurt to take on a few tasks between games early on. Your team will get some extra pocket change this way.
Don't make your own game engine right away. Wait until you've properly researched multiple topics. If you create one immediately, you'll be left to create a second engine when the first becomes obsolete.
Tricks for Game Dev Tycoon
Advice goes a long way to make you successful, but we understand you might want quick tricks to become rich and famous. Here are some shortcuts to get ahead:
There are no cheat codes available for Game Dev Tycoon. Don't trust shady resources online that try to offer you codes.
Keep an eye out for famous staff you can hire. This trick will get you a developer who you don't have to train as much.
To have more famous staff as hiring options, raise your search budget and filter on all three options available.
Tips for Staff & Training in Game Dev Tycoon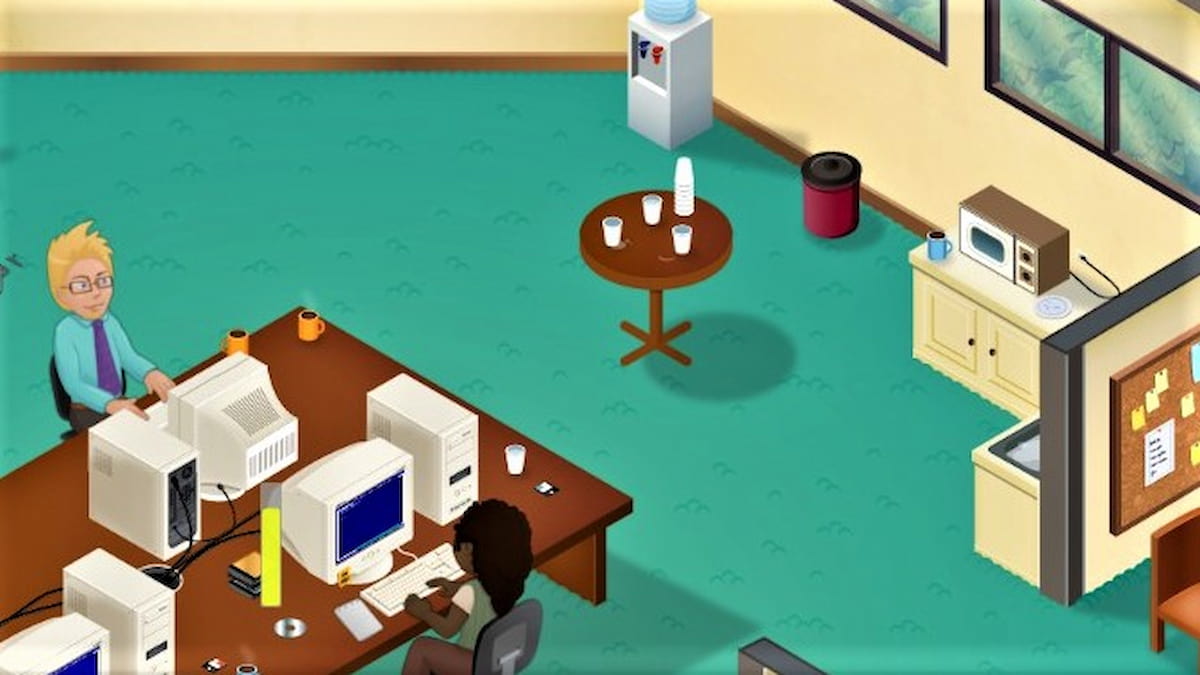 Your staff is at the heart of your game production, so choose wisely and invest your time in them. Here's how to best utilize your staff in Game Dev Tycoon:
In between games, give any employees with a bar showing a vacation (even if they are in the green). You don't want staff on holiday during game development.
Make sure to gradually specialize each of your employees in specific areas. For example, it's not very savvy to have three employees who are all experts in Design, yet have no one be good at Technology.
Don't forget that you are technically part of the staff. This means you'll also need to train yourself from time to time.
If a staff member is not training well, you regret hiring them, or you hire another employee who you think can better cover their territory, fire them. Don't be afraid to fire extraneous staff.
Tips & Tricks for Expansion in Game Dev Tycoon
Expansion is one of the main components to being successful in Game Dev Tycoon, so you should follow tips that will lead you to grow more quickly and efficiently. We have these great tips to get you properly expanded:
Never turn down any interviews that are offered to you. These will give you free Hype points. Just make sure to carefully consider the questions that are given.
Don't go for the biggest booth at the game convention unless you have a large surplus of money. Once you have a few million, do the largest booth.
Using a publisher for medium-sized games is a smart move in the long run, even if it initially limits you. Fan growth will multiply dramatically when using a publisher. This makes such a difference that it can't be ignored as a trick to increase fan count quickly.
Ignore investment opportunities that come your way. These are always scams and won't help you expand.
Tips for Game Developing & Publishing in Game Dev Tycoon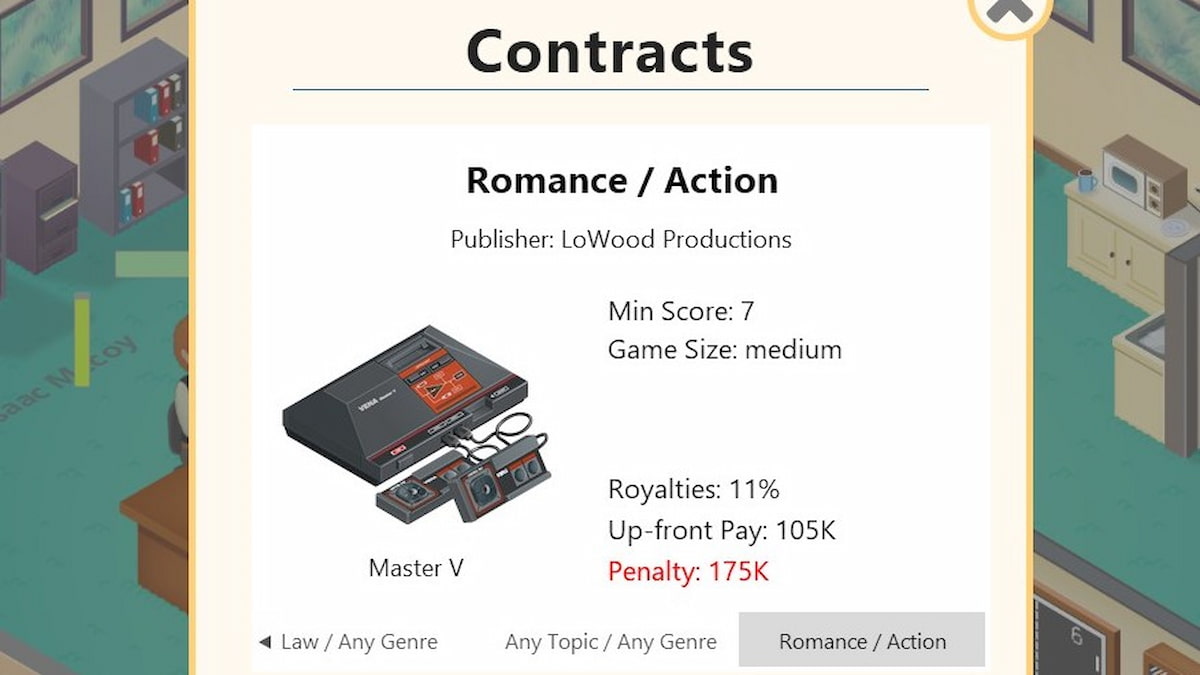 Game publishing and developing will be how you get the vast majority of your cash in Game Dev Tycoon. With that in mind, here's some useful advice to get your games in stellar condition.
Take a few extra seconds at the end of game development to let your team remove bugs. This will greatly increase game reviews and customer purchasing.
More than anything, focus on combinations for games. You don't want to put a game topic with a genre and target audience that doesn't do well together.
Avoid creating a sequel within a year of your last game's release. If you can't remember when you released the last title, check your Game History tab.
When reviewing combinations that work together, don't stop at the + symbol. Look for the ++ symbol to create the best matches.

Even if it's a game contract, do not create game combinations that have the -- symbol.

Before you accept a contract on a game, double-check that the combination that the publisher is asking for is not unfavorable. If you accept without checking, you could be trapped in a contract that won't do well.
Pay attention to whom you're assigning game development tasks. For example, don't give World Design to an employee with very low design skills.
Want to read more tips and tricks for games? If so, consider checking out Fire Emblem Engage – Tips and Tricks for beginners on Pro Game Guides.