Genshin Impact : Spirit Locket of Boreas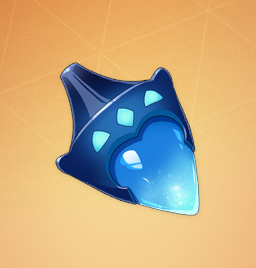 To get the Spirit Locket of Boreas, you need to complete the Wolf of the North Challenge, Weekly World Boss — Andrius, Dominator of Wolves. The Wolf of the North Challenge is located in Wolvendom in Mondstadt.
Teleport to Windwail Highland, the Teleport Waypoint located above or below Wolvendom. If you teleport to the southern waypoint, you have to climb to get to the boss arena. At the northern waypoint, you can follow the path southwest.
Check the image below for the exact location.
Andrius has many rewards depending on your World Level. To obtain the Spirit Locket of Boreas, your WL needs to be on WL 5, as Andrius has to be above Level 70.
To get to WL 5, you need to have completed the following.
Be on WL 4
It's an automatic increase to WL 5 upon hitting Adventure Rank 40
Upon Andrius's defeat, a Trounce Blossom will appear, and to claim the rewards, you must spend 30/60 Original Resin. You don't have to claim the rewards if you choose not to do so.
Due to Andrius being a Weekly Boss, you can only get the rewards once every week. You can defeat the boss as many times as you want; however, you will not get a Trounce Blossom more than once.
The Boss Reward will respawn every Monday at 4 am (Server Time.)
Details
Rarity:
Type: Talent Level-Up Material
Users:
The following characters use Spirit Locket of Boreas for their Talent Leveling
More Details:
Each Weekly Boss has three Talent Level Up Materials they drop. These are the other two for Andrius.
Recent Genshin Impact Guides