Genshin Impact's roster of Pyro characters contains many diverse choices. While many are known for their fiery damage output, others can be great at supporting a team. There is a lot to think about when deciding which characters you should pull for and/or build. Here are all of the Pyro characters in Genshin Impact, ranked. Characters will be ranked within tiers, meaning the higher up they are, the better.
S Tier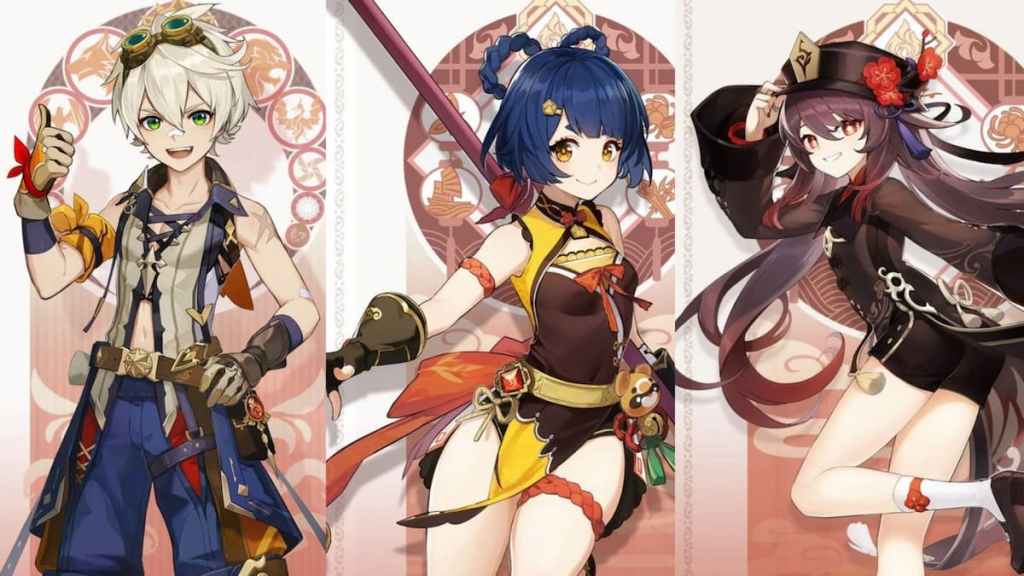 Bennett
Bennett is undoubtedly one of—if not the best—characters in Genshin Impact, period. Not only does he provide the biggest single attack buff you can get, but he also takes the role of healer and provides a ton of energy particles, making him incredibly easy to slot into any team. On top of that, Bennett is super cheap to build, only requiring a high base attack sword.
Xiangling
Xiangling's ability to apply Pyro with no internal cooldown makes her the best reaction character in the game. She carries one of the best team compositions, known as the National Team, due to the sheer damage output she enables. Xiangling can also support a variety of comps like Reverse Melt and Mono Pyro, making her a versatile option.
Hu Tao
While Hu Tao does bring more raw damage potential than Xiangling in certain scenarios, her team compositions and gear are a lot more rigid. She often requires very in-demand allies like Xingqiu and/or shielding support to truly get the most out of her. Still, if you want to invest heavily in a character, Hu Tao will never let you down.
A Tier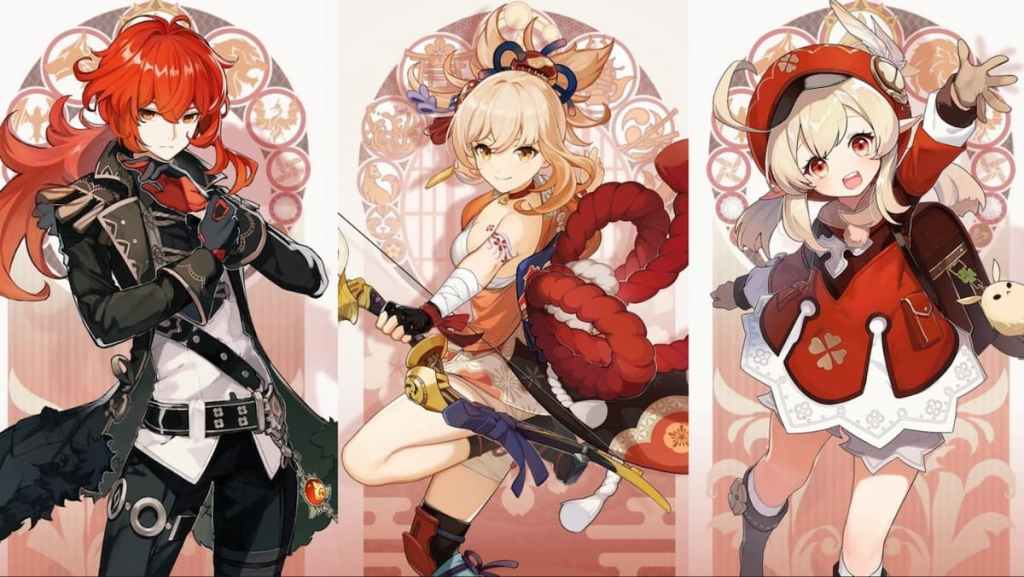 Diluc
With the release of newer DPS characters, the original shining star Diluc has lost some of his luster. Even so, he is still an incredibly powerful character with investment who can carry you through almost any content. Don't sleep on Diluc just because newer units can take bigger damage screenshots.
Yoimiya
Yoimiya received a lot of backlash on her release due to not being as powerful as preceding characters. While she may not be as powerful as other DPS units, Yoimiya can bring a lot of value in single-target situations. With decent investment and the right team compositions, Yoimiya's fireworks can be both strong and fun.
Klee
Don't let Klee's cute appearance fool you. This tiny terror can wreak havoc on enemies with her powerful damage output. However, Klee can be difficult to get used to. She requires learning animation cancels for optimal gameplay and her limited range means that you need to either run a shielder or risk getting hit often. Still, Klee will reward you for proper investment with tons of explosive fun.
B Tier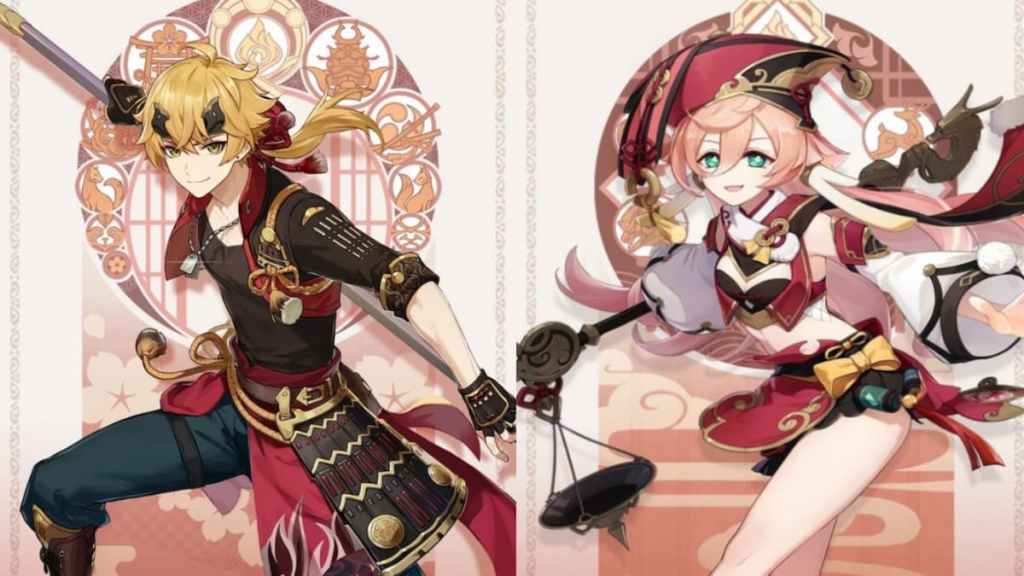 Thoma
Thoma is primarily a supportive shielder. This makes him valuable for many of the Pyro main DPS units, such as Hu Tao and Klee. While he is in direct competition with Bennett as a second unit to activate Pyro Resonance, Thoma is definitely a good substitute. Thoma also has value as a Vaporize enabler with Hydro units like Childe, making him decently versatile.
Yanfei
Similar to Klee, Yanfei is a Catalyst wielding Pyro main DPS. Her gimmick revolves around stacking up Scarlet Seals in order to maximize her damage output. Yanfei can be a viable main DPS option but will struggle to match others out there, including her direct competition in Klee. However, Yanfei being a four-star character means that you can get her and her Constellations at any time.
Related: Best characters for Fervent Flames (Pyro) Elemental Resonance in Genshin Impact
C Tier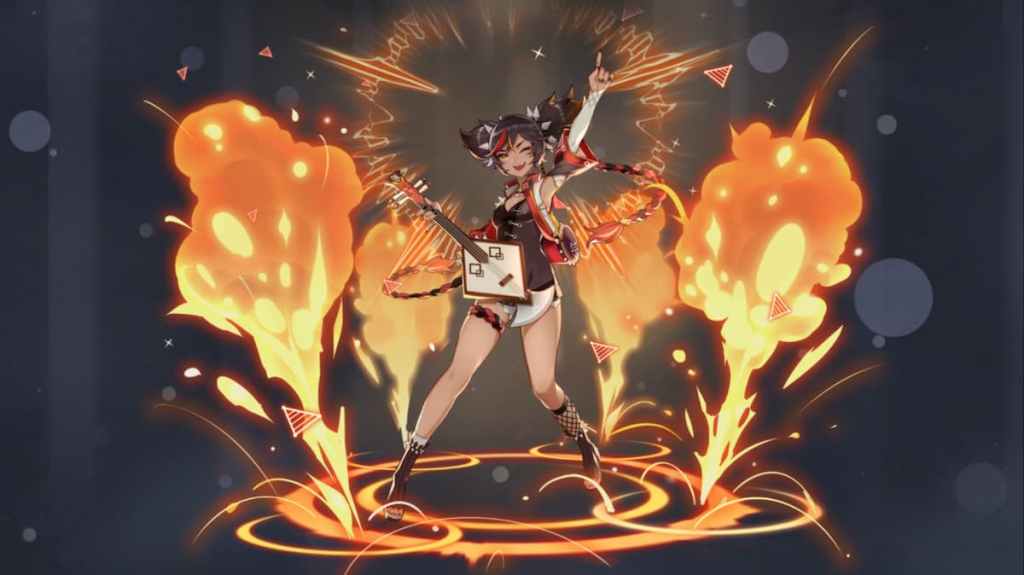 Xinyan
Xinyan is a rare physical damage dealing DPS. However, she has a lot of issues that prevent her from standing out. Xinyan has mediocre ratios and split scaling from both attack and defense, making her difficult to build optimally. She can be used as more of a supportive burst sub-DPS instead of a main DPS though, so she at least has some versatility.
D Tier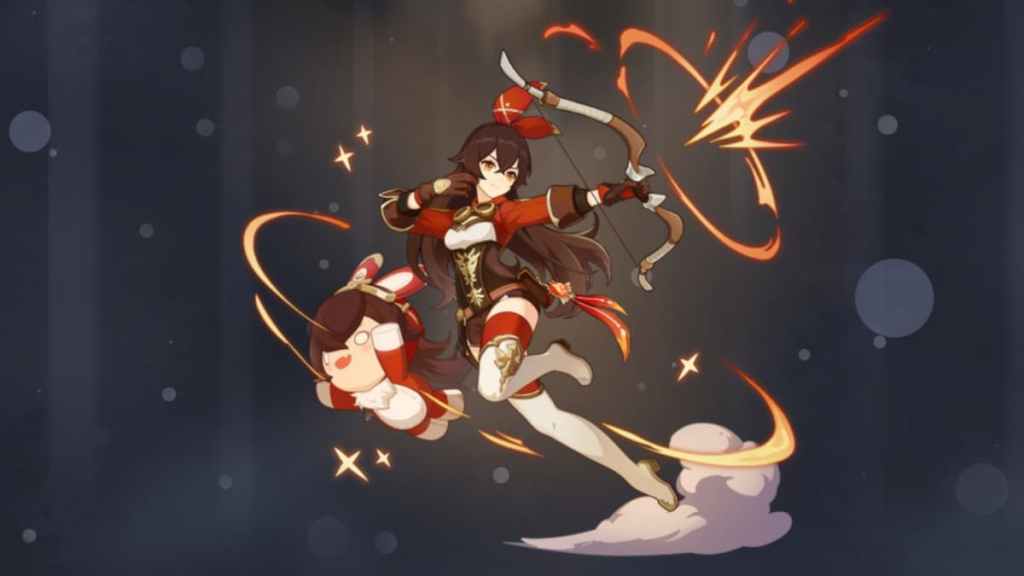 Amber
Unfortunately for everyone's favorite Outrider, Amber just doesn't have much going for her. Amber's damage and support capabilities are both bottom of the barrel. Her best use cases are purely in the overworld where she is the best torch lighter this side of Teyvat.
For more Genshin Impact content, check out How to complete the Three Realms Gateway Offering: Part I Event Quest in Genshin Impact on Pro Game Guides.