Dori Sangemah Bay is a super-duper merchant who can acquire the rarest, most elusive wares for anyone and everyone—as long as they can afford her ridiculous prices. This mora-obsessed merchant may be small, but her vast wealth tinkles in the Palace of Alcazarzaray, an abode as luxurious as its lord. Cooking is not beyond Dori, whose Special Dish is fittingly called Show Me the Mora, a variation of the traditional Butter Chicken.
How to get Dori's Special Dish Recipe in Genshin Impact
Show Me the Mora can be cooked using the Recipe for Butter Chicken. It can be obtained by reaching Reputation Level 1 in the Sumeru City Reputation Board. After obtaining it, make sure to Learn the Recipe from the Precious Items section of the Inventory.
Related: How to unlock Sumeru Daily Commissions in Genshin Impact
How to Cook Show Me the Mora in Genshin Impact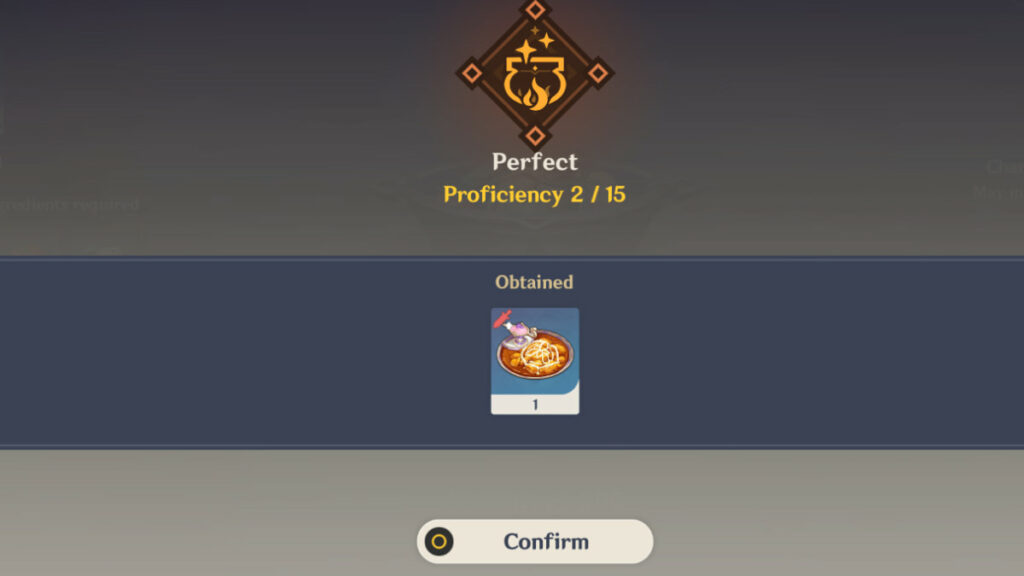 You can cook Show Me the Mora on any stove using Dori. It's unfortunately not possible to cook the Special Dish if you haven't pulled for her. Interact with any bonfire or stove to open the cooking menu and select Butter Chicken, which can be made with the following ingredients:
x3 Fowl
x3 Tomato
x1 Butter
x1 Spice
Some of these ingredients are a little tricky to obtain. Tomatoes can be purchased from General Goods and Grocery stores in major cities. Meanwhile, you can process Butter using Milk and Spice using Harra Fruits.
If Dori cooks Butter Chicken, there's a chance for her to make Show Me the Mora instead. The exact rate for cooking Special Dishes is unknown, but it works on both Manual and Auto Cook modes.
Difference Between Butter Chicken and Show Me the Mora in Genshin Impact
Both of these Recipes will provide your team with an Attack boost, but Show Me the Mora's effect is significantly more potent.
Butter Chicken—Increases all party members' Attack by 194 for 300 seconds. Cannot target other players in Co-op mode.
Show Me the Mora—Increases all party members' Attack by 274 for 300 seconds. Cannot target other players in Co-op mode.
For more Special Dish Recipes, check out our guide on Shikanoin Heizou's Special Dish Recipe and how to cook it in Genshin Impact.