Yae Miko is a five-star Electro Catalyst user who's expected to release in Version 2.5. She's the Guuji of the Grand Narukami Shrine, a servant and best friend to Ei, and an incredibly charismatic individual whose presence can be a bit too much to handle for lightweights like Gorou. Being a kitsune, Yae can freely transform between human and kitsune—but prefers to stay human under the watchful eyes of many, including the Traveler.
Note: Not much is known about Yae Miko apart from her involvement in the Inazuma Archon Quest, some Hangout Events, voice lines, and recent leaks, so take most of her ability information with a grain of salt and know that they are always subject to change.
Voice Actor
Japanese
Yae Miko's Japanese voice actor is Ayane Sakura, who has voiced plenty of popular characters in the anime sphere, including:
Uraraka Ochako from My Hero Academia
Medb from Fate/Grand Carnival
Mitake Ran from BanG! Dream
Nakano Yotsuba from 5-toubun no Hanayome
Chinese
Yae Miko's Chinese voice actor is Mingyu Da, who also voiced Yat Sen from Azur Lane.
Korean
Yae Miko's Korean voice actor is Moon Yoo-jeong, who also voiced the South Korean dub for Yoko Usami in Power Rangers Go-Busters.
English
Yae Miko's English voice actor is Ratana, who also voiced characters from popular video games and animations:
Leonie from Fire Emblem: Three Houses
Miyuki from Words Bubble Up Like Soda Pop
Lady of the Lance, Stormelementalist, and Changewing Cherub from Shadowverse
Abilities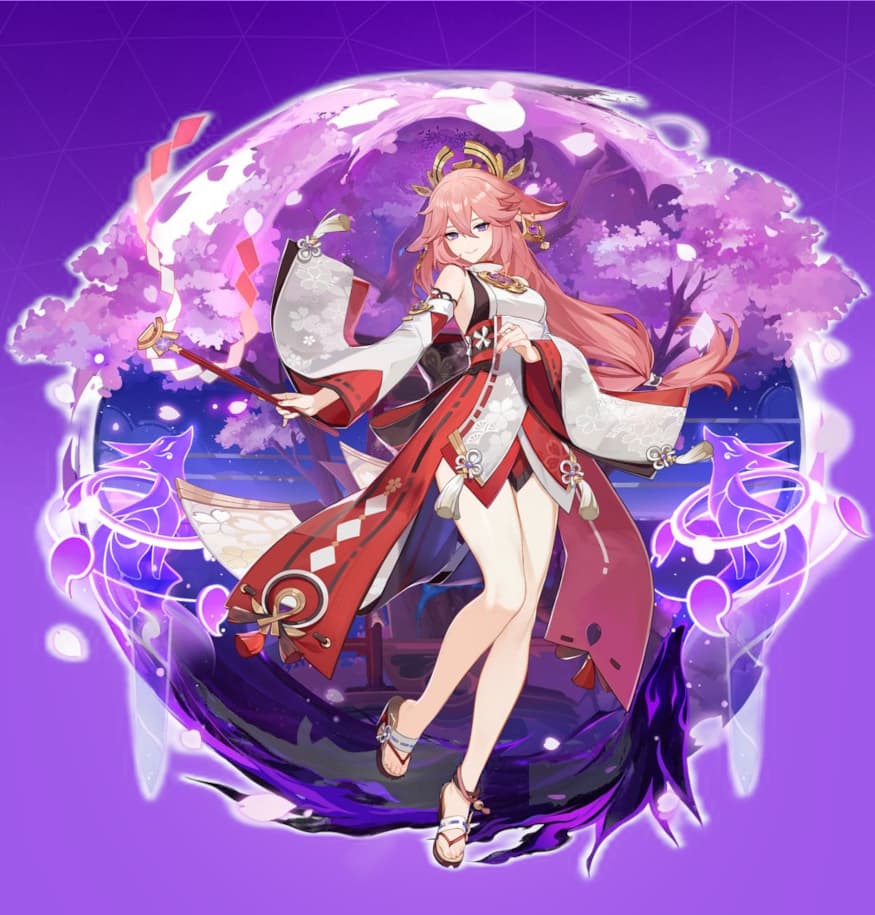 Where abilities are concerned, Yae's Elemental Skill summons a Sesshou Sakura, a fox-like totem that deals Electro Damage. She can summon up to three, and the more Sesshou Sakura are on the field, the higher their levels (and Damage) will be.
Meanwhile, Yae's Elemental Burst summons her kitsune tails and causes thunder to descend, dealing AoE Electro Damage. All existing Sesshou Sakura will then be released, and will each turn into a Tenko Thunderstrike that will also deal AoE Electro Damage.
Related: How to farm Dragonheir's False Fin in Genshin Impact
Ascension Materials
Yae Miko's Ascension material has been leaked to be the Dragonheir's False Fin, which can be farmed from the new Bathysmal Vishap Herd World Boss in Enkanomiya. She also needs Sea Ganoderma and Kageuchi Handguards of all rarities, which can be farmed all over Inazuma.
Prepare Electro Gemstones for the Guuji's release, and farm for Teachings, Guides, and Philisophies of Light from the Violet Court. Her Talent Ascension material from the Weekly Boss is still unknown, but keep your eyes peeled as we'll be updating you as soon as we find out.
For more information about Yae Miko's Skills, Constellations, Talents, and more, visit our Genshin Impact wiki page.
Lore
An Old Friend of the Gods
Yae Miko's friendship circle only involves the elite of the elites. She's known to be old friends with Morax (Zhongli), Baal (Raiden Makoto), and Ganyu. And as the Raiden Shogun's longtime servant, Yae is also one of the few characters who know Ei on a personal level, hence her massive involvement during the Vision Hunt Decree and the final battle in the Plane of Euthymia.
A Charismatic Kitsune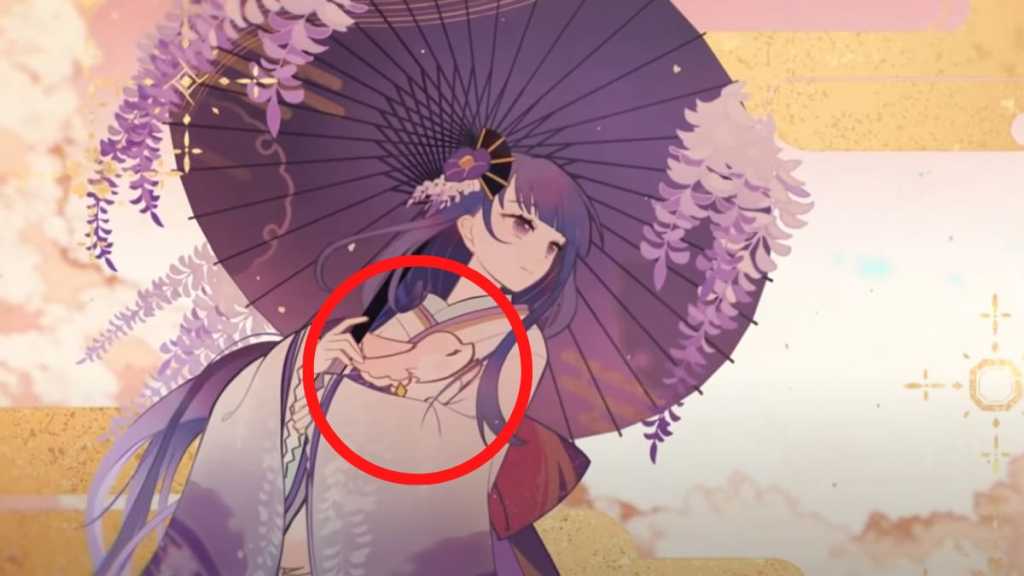 In the list of characters who have lived for a very long time, Yae Miko is one of the youngest—so much so that in her first appearance, Yae was but a tiny kitsune on Ei's arms whose greatest joy in life was shoulder rides. In Raiden Shogun's voice lines, she mentions that Yae was easily swayed by Fried Tofu before the former holed up in Eternity. But Yae has since grown to become quite a schemer, having proven her charisma against Gorou in his Hangout Event and against Itto in their pointless battles.
Editor-in-Chief of the Yae Publishing House
The Yae Publishing House is an important facet of Inazuman entertainment, publishing some of the most coveted reads—including the light novel called "The Good Thing About Being Reincarnated as a Hilichurl Is That I only Need to Eat Sunsettias to Become Stronger" and the magazine called "That's Life," which Gorou was sweet-talked into writing for by the Guuji herself. And at the pinnacle of this publishing space is none other than Yae Miko, the intimidating editor-in-chief and the genius behind these literary masterpieces.
Check out our Yae Publishing House's Invitation: Genshin Impact Guide to get to know a bit more abotu Yae's lucrative editorial business.