To begin the Genshin Impact world quest Yae Publishing House's Invitation, you'll first need to complete the following quests:
Ritou Escape Plan
Bookworm Swordsman
Travel to the location marked below on the map and speak with Aratani to trigger Yae Publishing House's Invitation.
Related: How to find Katheryne in Inazuma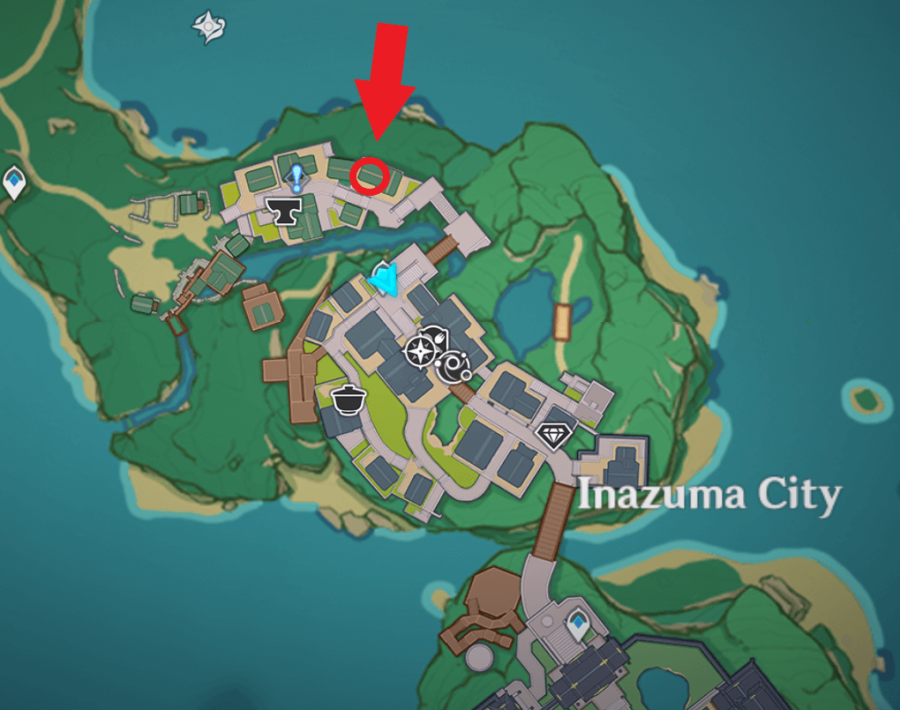 Due to the Publishing House's novel-writing competition, Aratani is seeking help in delivering letters to two authors. You'll need to talk with Chang the Ninth and Zhenyu, both of whom reside in Liyue.
Find Chang the Ninth in Qingce Village, just above the eastern teleport waypoint. Then, search for the mysterious Zhenyu at the Wanwen Bookhouse near Liyue Harbor.
Go up the red stairs and you'll run into Xingqui. After he reveals the author's true identity, you'll earn the "Guess Who?" achievement (five primogems).
After delivering both letters, return to Aratani in Inazuma City to complete the quest and earn the following rewards:
Adventure EXP (100)
Mora (50,000)
Hero's Wit books (3)
If you're as excited as we are about The Heron's Court, check out our guide on Ayaka Best Build, Team, and More. We've also got you covered on the next Genshin Impact banner and codes to redeem for in-game freebies!