Daughter of the Yashiro Commission's Kamisato Clan, Princess Ayaka is as elegant and refined as she is cunning and strong. Along with her elder brother, who acts as head of the clan, Ayaka handles all internal and external clan affairs and is greatly beloved by her people. A lover of the arts and poetry, Ayaka is also a skilled swordswoman who likes to practice her technique on falling snowflakes.
Ayaka is a five-star Sword and Cryo user whose drop rate will be dramatically increased during the "The Heron's Court" Wish banner duration. "The Heron's Court" will be available from July 21, 2021 to August 9, 2021.
Related: Genshin Impact Gardening Guide: Seed Dispensary and Planting
Gameplay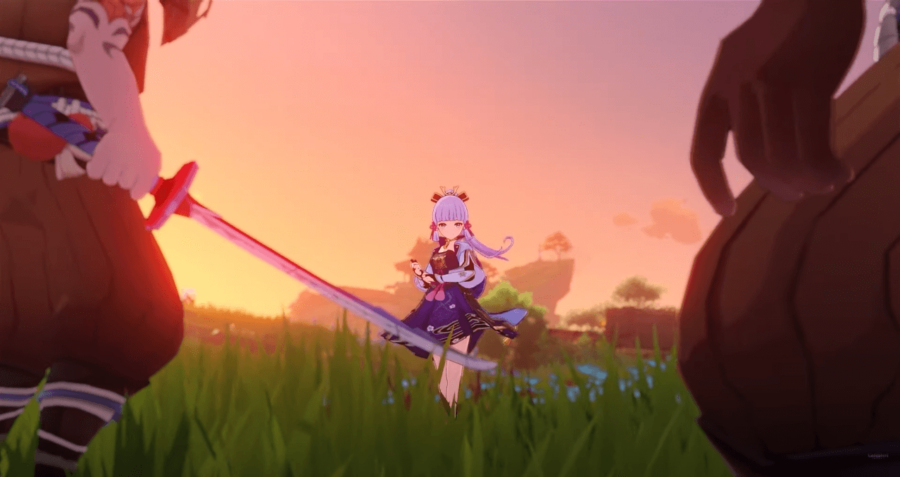 Ayaka is best suited for a sub-DPS role, since she is able to deal lots of damage on her own, but works best in collaboration with other party members. Along with her combat movements, which are inspired by the ruthless beauty of the samurai, Ayaka also boasts an alternate sprint that only one other character (Mona) shares. This means that the princess of Inazuma is just as fast as she is strong, elegantly slicing through her foes.
There are two primary build routes you can take with Ayaka:
Elemental Queen (prioritize her Cryo skills and Elemental Damage)
Brute Force (prioritize her Attack and Critical Rate stats)
Best Build for Ayaka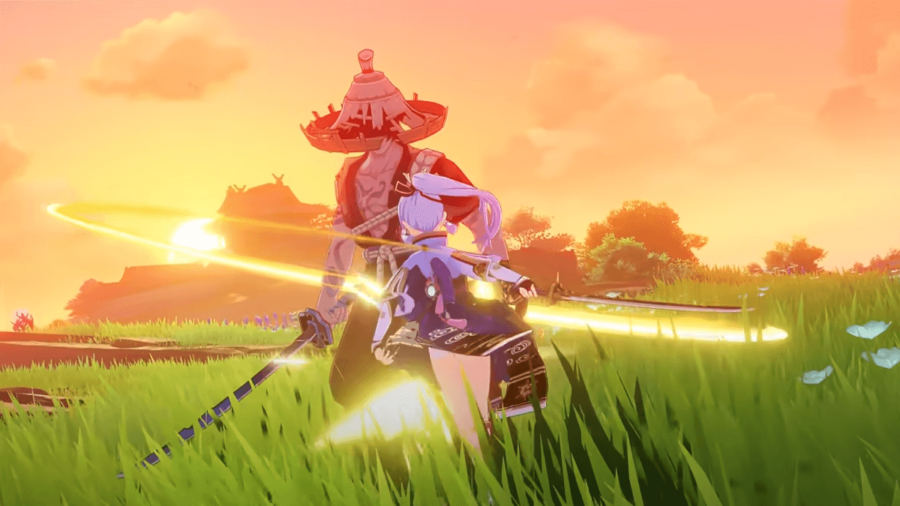 Weapons
When equipping Ayaka with a certain weapon, make sure its traits complement whichever playstyle you'd like to take with her.
If you plan to rely on Ayaka's Elemental Cryo skills, consider Mistsplitter Reforged: a five-star sword with a base ATK of 48 that increases Elemental Damage by 12 percent for every element. As you stack elements, the sword offers additional Elemental Damage increases.
If you'd rather boost Ayaka's normal damage output and recovery rate, give her Aquila Favonia, another five-star sword (base ATK of 48) that increases ATK by 20 percent and even regenerates health upon taking damage.
Of course, since 5-star weapons are not easy to come by, here are some other recommended weapons that will suit Ayaka just fine:
Black Sword (4-star, base ATK of 42, increases Normal and Charged Attacks by 20 percent)
Iron Sting (4-star, base ATK of 42, dealing Elemental damage increases all damage)
Artifacts
The best artifacts choice for Ayaka is the Blizzard Strayer set (also called Icebreaker), which can be collected from the Peak of Vindagnyr domain (Dragonspine). The 2-piece bonus increases Cryo damage by 15 percent. The 4-piece bonus sharply increases Critical Rate when attacking an enemy affected by Cryo.
If you are looking to use Ayaka as a brute force character and prioritizing attack over Elemental Skills, give her the newly-introduced Shimenawa's Reminiscence instead. This set's 2-piece bonus increases Attack by 20 percent. The 4-piece bonus, upon casting an Elemental Skill, sacrifices energy to increase Normal, Charged, and Plunging Attacks by 50 percent for 10 seconds.
Best Team for Ayaka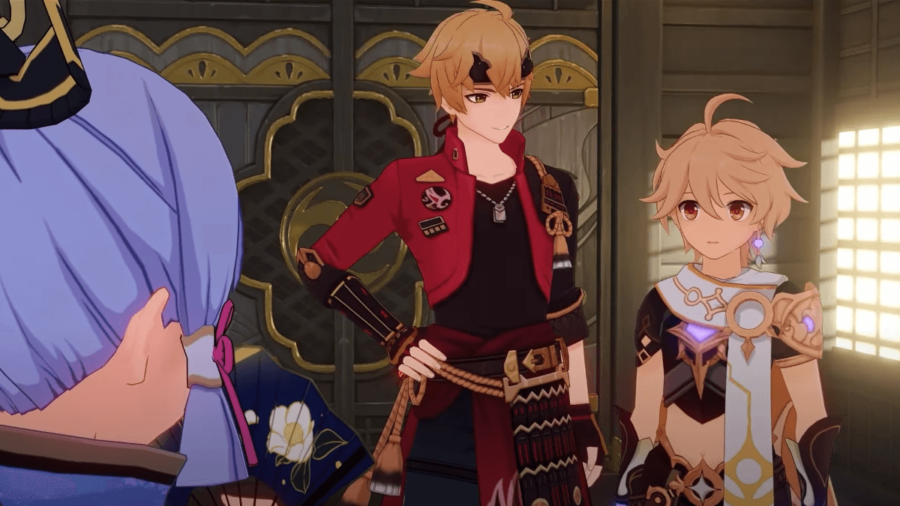 Not only does everyone's favorite magician Mona use Hydro (which, combined with Ayaka's Cryo skills, will freeze enemies in place), Mona and Ayaka also share the ability to travel quickly underground! Use these two characters together to immobilize foes and navigate the battlefield with speed (and style).
Pair your favorite Pyro character with Ayaka's Cryo abilities to create the Melt effect, which deals increased Elemental Damage to foes. Or you might choose an Electro character to create a Superconduct, which reduces your opponent's Physical Defense while spreading Ayaka's Cryo damage.
Fischl is always a great choice for players in need of an Electro, bow, or support character. Keqing is another Electro character who has remarkable speed, and is probably the only other Genshin Impact character who can keep up with Ayaka and Mona.
Finally, you can never go wrong with adding Anemo characters to your arsenal. Mixing Anemo with any other element creates the Swirl reaction, pushing the primary element's effects out further into the field for AoE damage. If you were lucky enough to pull Kazuha in the last Wish banner, the wandering samurai will get along well with fellow sword-user Ayaka.
Read about Inazuma and upcoming events in The Immovable God and the Eternal Euthymia: Genshin Impact 2.0 Patch Notes. We've also got you covered on the next Genshin Impact banner and codes to redeem for in-game freebies!