Katheryne in Inazuma is a world quest in Genshin Impact in which Katheryne, once again, takes the chance to tease Traveler and Paimon for being shocked at her traveling abilities. Though this quest is an easy one to complete, finding Katheryne can be tricky while juggling other Inazuma quests.
First, you'll need to complete the quest Ritou Escape Plan to gain access to Narukami Island.
Katheryne is located at the Adventurer's Guild desk in Inazuma City, right across from Shimura's restaurant and the Alchemy Bench. You can find her at the spot marked below on the map.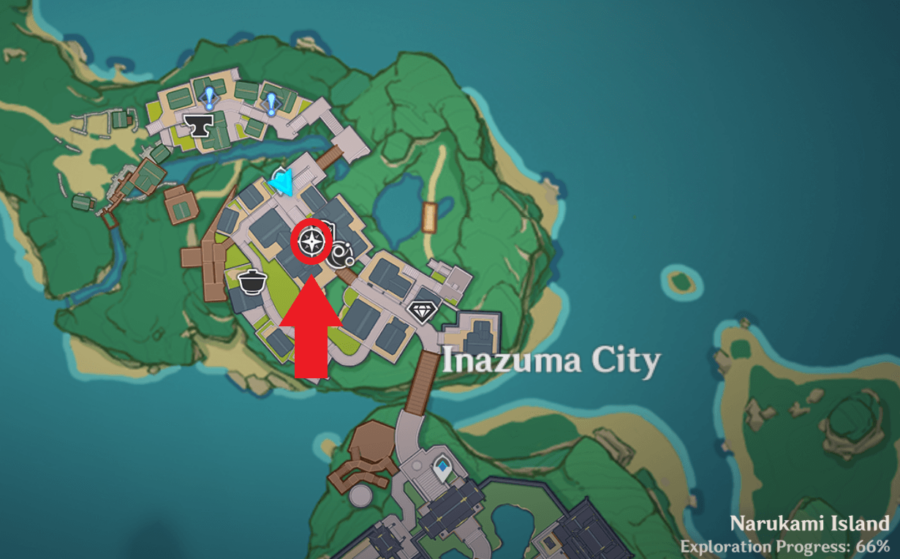 Quest rewards for completing Katheryne in Inazuma include:
Adventure EXP (100)
Mora (15,000)
Adventurer's Experience books (5)
In addition, this quest counts towards your overall reputation in Inazuma. Leveling up your reputation in each region unlocks various rewards and opportunities. To check your Inazuma reputation, head over to the Kamisato Estate and speak with the head of the Yashiro Commission Staff.
Looking for more Genshin Impact content? Take our quiz to find out which character you're most like, or check out the next upcoming Wish banner.