Many Genshin Impact characters are known for their utility in and out of battle. For instance, Klee, Qiqi, Gorou, and Tighnari will mark the locations of their respective regions' local specialties in the mini-map. Venti's Elemental Skill can turn into a wind current to reach stubbornly-high places. Kazuha's Elemental Skill can be used to propel yourself upward to make high climbs feel less stressful. The Dendro Archon, Nahida, isn't a stranger to the utility game, either—her Elemental Skill can do more than meets the eye.
How to use Nahida's Elemental Skill in Genshin Impact
Battle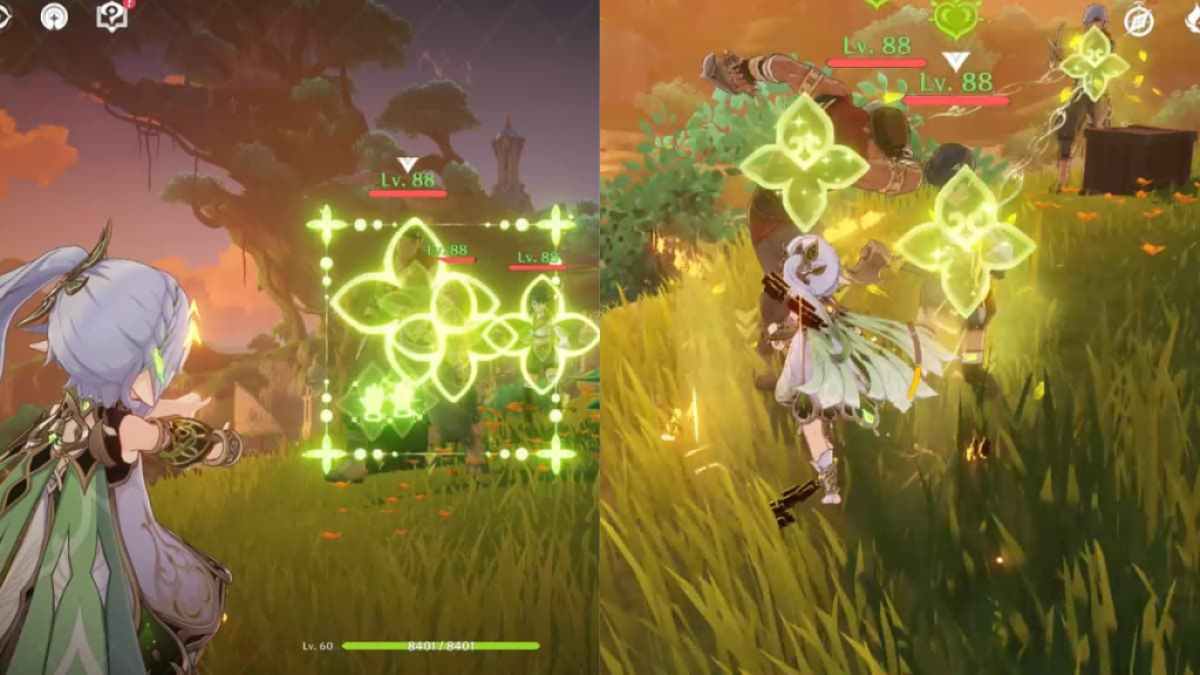 You can activate Nahida's Elemental Skill by tapping or holding. By tapping it, she'll deal AoE Dendro Damage and mark up to eight opponents with the Seed of Skandha. Meanwhile, holding the skill allows you to target up to eight enemies to mark with the Seed of Skandha. She will deal the same AoE Dendro Damage upon release. We recommend tapping when enemies are grouped together within range and holding when they're further away.
All enemies marked with the Seed of Skandha within proximity will be linked to each other. When these linked enemies are hit with an Elemental Reaction or Dendro Cores, Nahida will unleash Tri-Karma Purification, which deals Dendro Damage that scales off her Attack and Elemental Mastery. You can only trigger the effect once at a time.
Related: Genshin Impact Next Time, On King of Invokations… World Quest guide
Exploration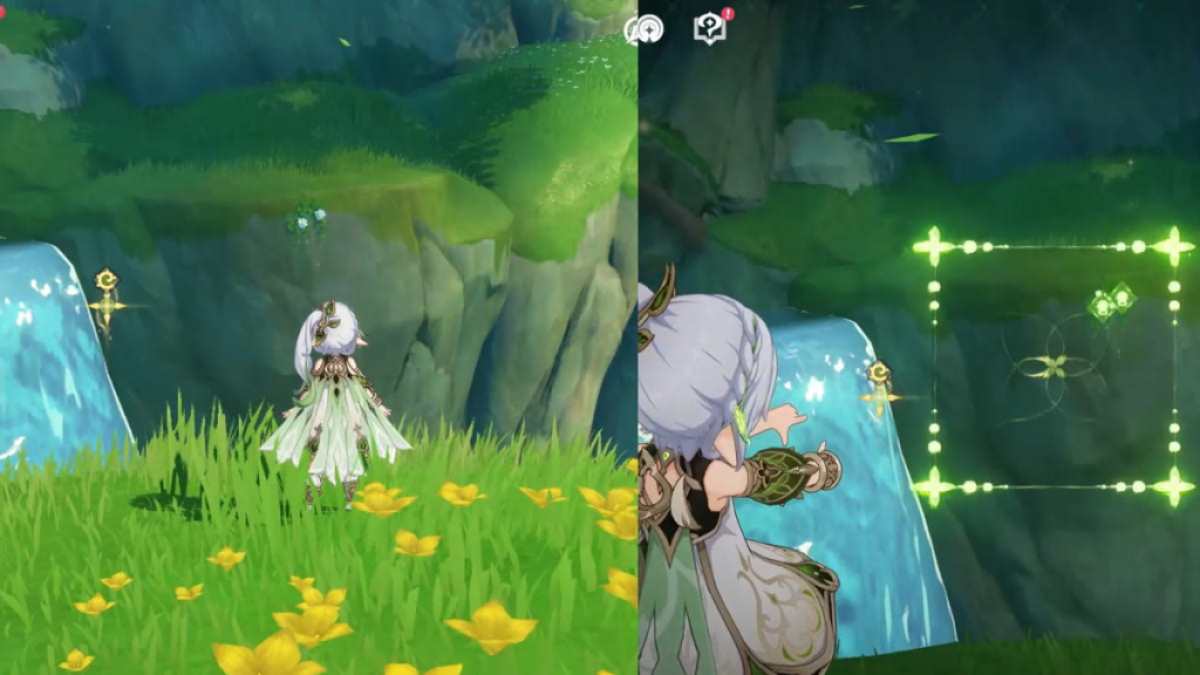 You can use Nahida's Elemental Skill to harvest materials all over Teyvat. Hold the Elemental Skill to aim at plants or local specialties, then release to collect them! This applies to all plants, including non-local specialties like Sunsettia. It also applies to Onikabuto.
Some exceptions include the following:
Plants that require another Element to harvest, such as Sakura Bloom.
Moving objects, such as Scarabs, Crabs, and Fish.
When you run out of Resin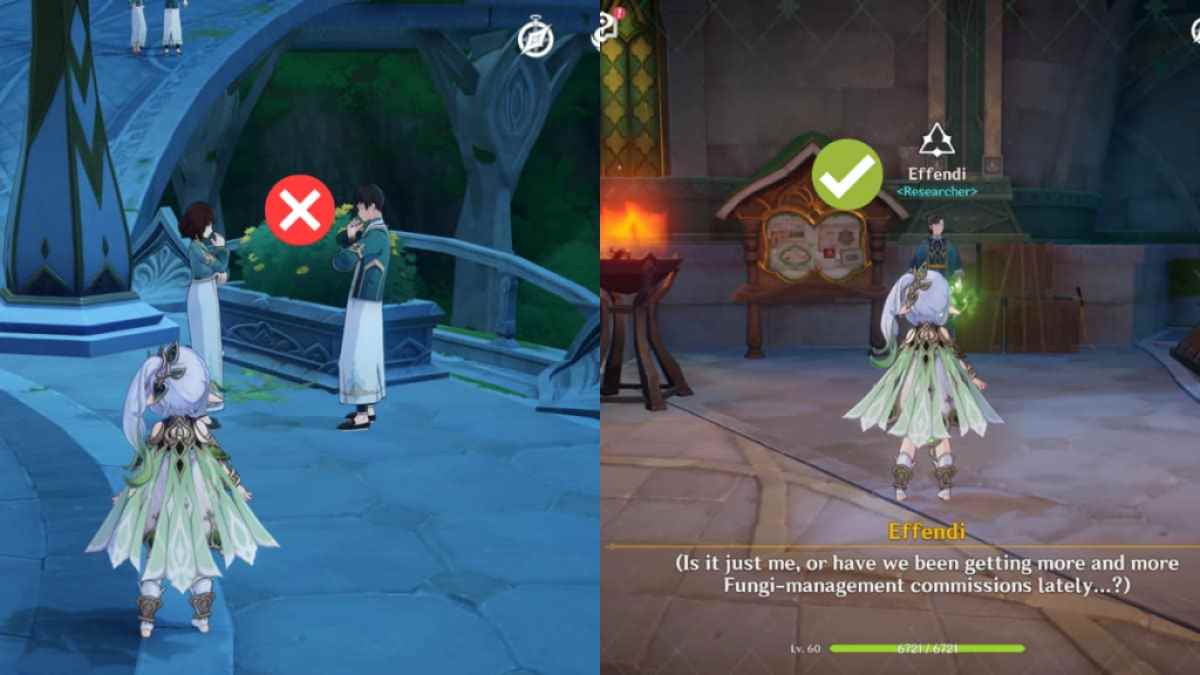 If you're bored, take Nahida out with you to peer into NPCs' minds! Hold her Elemental Skill to aim at NPCs, then release to hear their thoughts. This only applies to Sumeru NPCs with names. Unnamed NPCs and NPCs located in other regions cannot be targeted.
If you love Genshin lore, check out What is Irminsul in Genshin Impact? and Who are Descenders in Genshin Impact? to uncover secrets from the Dendro Archon herself.