After investigating the abandoned shrine northeast of Konda Village, you'll be prompted to "find the barrier" near the abandoned shrine to progress in Genshin Impact's Sacrificial Offering world quest.
To enter the cavern housing the barrier, you'll need the Rust-Worn Key that can be obtained from inside the well in the Konda Village Chief's yard. If you explored carefully during this earlier quest, you should already have the Rust-Worn Key in your inventory.
The barrier is on the ground level beneath the abandoned shrine, so drop down to the pond (and watch out for enemies).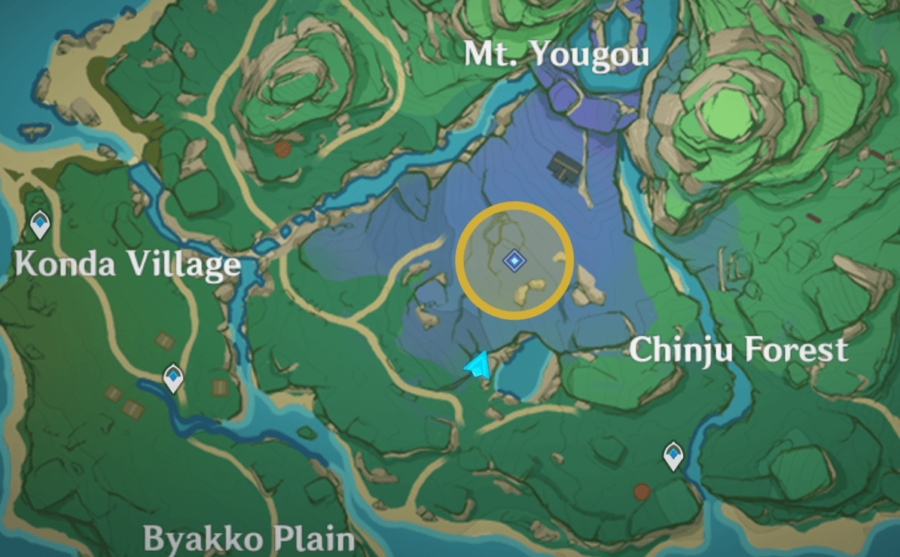 The Rust-Worn Key will grant you access into the locked cavern, in which you'll be presented with a puzzle that looks just like the first one in the Konda Village well. Unlike that puzzle, however, which progressed from numbers 1-5, this barrier puzzle only uses 1-3.
The starter point at which you have the Pray feature is already set at 1. The submerged point directly beneath the barrier should be set to 2, and then the three remaining points that surround the barrier should be set to 3.
After putting these objects in the correct sequence, return to the starter point and Pray. This will trigger a tough battle with another phantom warrior. Afterwards, shrine maiden Kazari will make another appearance and finally give some answers (along with even more questions, of course).
Take our Which Genshin Impact Character are you quiz, or earn free in-game prizes by redeeming Genshin Impact codes. We've also got details on the next Wish banner.