Genshin Impact's development team continues to expand Teyvat with new areas, characters, and exciting events and stories, one update at a time. While Version 2.7 is just about to come, there's a lot to be excited about in the upcoming Version 2.8 update, which will fall around the summertime!
Check out this compilation of leaked content that's expected to drop in the next update. But remember: take leaks with a grain of salt and know that changes between the beta server and actual release aren't uncommon.
A huge thank you to Genshin_Intel, WFP, Honey Impact, Project Celestia, Revue Impact, and the Genshin Impact community for providing information.
Genshin Impact 2.8 Release Date
HoYoverse confirmed that Genshin Impact's Version 2.8 update is scheduled for July 13, 2022. Reference the roadmap below for when to expect the upcoming updates. But keep in mind that Version 2.8's end date and beyond is purely guesswork based on the game's six-week update period.
Version Update 2.7—Scheduled for May 31, 2022, and will run until July 12, 2022.
Version Update 2.8—Scheduled for July 13, 2022, and will run until Aug. 24, 2022.
Version Update 3.0—Scheduled for Aug. 25, 2022, and will run until Oct. 6, 2022.
Leaks
New Character
Shikanoin Heizou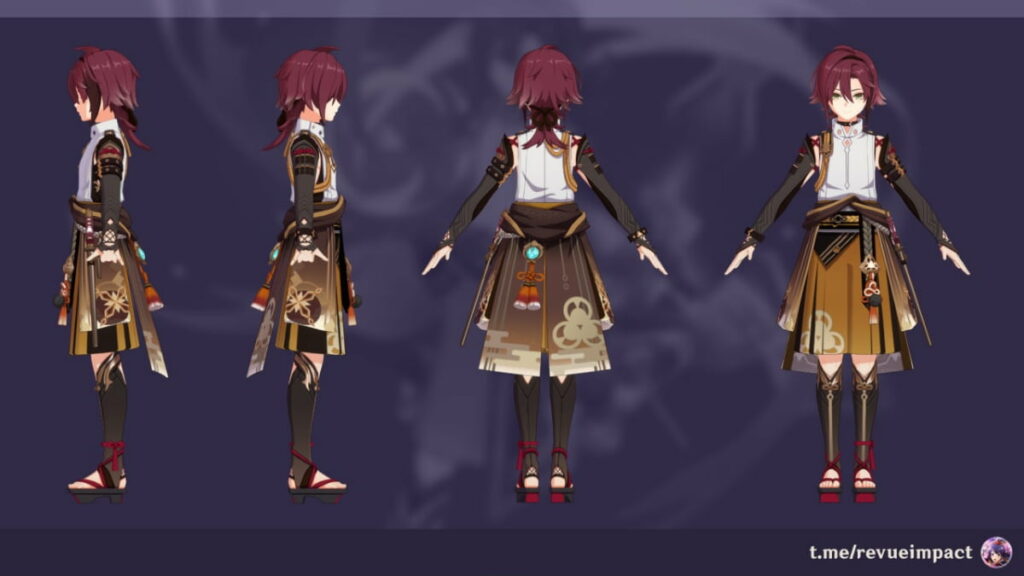 HoYoverse officially confirmed the upcoming character Shikanoin Heizou, who will be a four-star Anemo catalyst user with a unique martial arts-inspired playstyle. Relying on his fists over his weapon, Heizou will bring a fresh combat style that can be applied to DPS and Support roles. Reference our guide on Heizou's Skills, Talents, Ascension materials, and more to prepare for the Tenryou Commission's best detective's release.
Character Banners
Based on early leaks, the following characters may appear in the Version 2.8 featured banners. Keep in mind that the information is subject to change at any time.
First Phase—Kaedehara Kazuha (five-star Anemo sword) and Shikanoin Heizou (four-star Anemo catalyst)
Second Phase—Yoimiya (five-star Pyro bow) and Klee (five-star Pyro catalyst) with concurrent banners
Related: Genshin Impact Yelan Farming Guide
New Weapon
See below for the new weapon that's expected to drop in Version 2.8. Do note that it hasn't been confirmed, so don't take the information as final.
This is a Sword
This is leaked to be a free four-star sword that gets its name after completing Kazuha's Story Quest. It can't be refined but can be ascended, which will allegedly change how it looks.
Attack: 42 to 510
Substat: Attack (9 to 41.3 percent)
Passive: When a Normal, Charged, or Plunging Attack hits an opponent, it will whip up a Hewing Gale, dealing AoE Damage equal to 180 percent of Attack and increasing Attack by 15 percent every eight seconds. This effect can be triggered once every eight seconds.
New Major Quests
Leakers have discovered that Kaedehara Kazuha will finally get his first Story Quest in Version 2.8, the Acer Palmatum Chapter: Act I. It will likely be connected to the free four-star weapon above.
It's presumed that the Story Quest will be available as soon as the update goes live, as it may be a prerequisite to the Golden Apple Archipelago event. While there's no certainty to this rumor, it may be a good idea to play through Inazuma Archon and Story Quests in preparation for Kazuha's. Additionally, Shikanoin Heizou's Hangout event is also expected to make a debut in Version 2.8.
New UI
A 45 FPS option may be added for PC players.
Players may be able to uninstall and reinstall past quest resources, which will allow them to free up storage space.
Related: Best Kuki Shinobu Genshin Impact build: Weapons, artifacts, & more!
New Events
Golden Apple Archipelago Rerun: Summertime Odyssey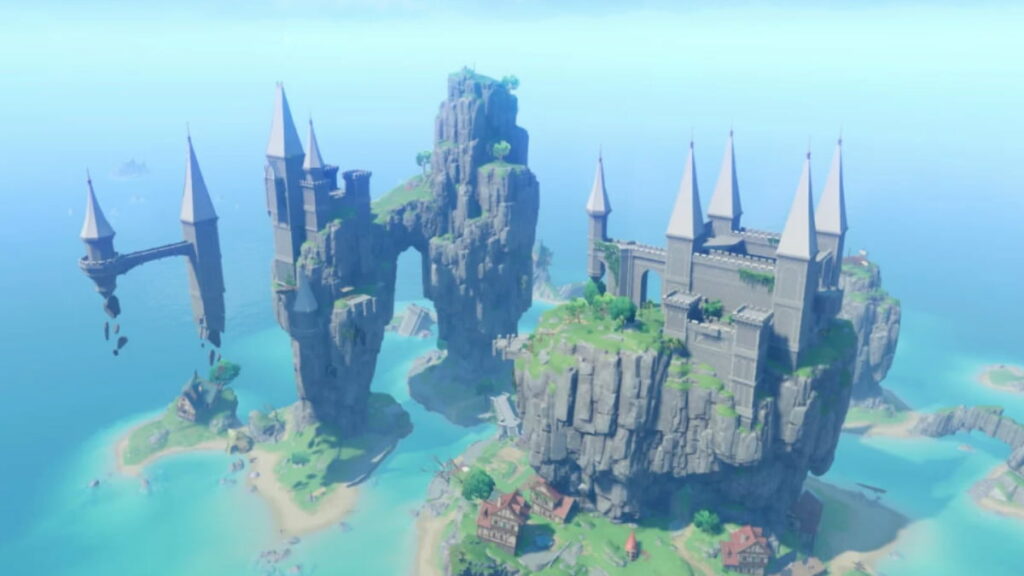 The Golden Apple Archipelago is leaked to make a rerun in Version 2.8. Alice may have done a bit of remodeling this time, as a castle-like structure emerged in the Twinning Isle! The fairytale-themed event may feature the characters Fischl, Oz, Kaedehara Kazuha, Xinyan, Yun Jin, Mona, Venti, Xiangling, and a mysterious character named Nahida. Other leaks suggest Nahida's possible identity.
Players also spotted buildings based on Monstadt's architecture in the Golden Apple Archipelago, but leakers have not revealed anything about their significance to the event story.
Castle in the Twinning Isle—its interior is alleged to be explorable.
Island Remodeling—a new puzzle type may require players to rearrange islands.
Free four-star Fischl skin—redeemable with 16 Phantasmal Conches.
Free Fischl—redeemable with 2,400 Iridescent Floatsam (event currency).
Cutscenes—leaked cutscene names include Fischl's fantasy, Mona's divination, and Xinyan's performance.
Domain—Mona's apartment and Domain are expected to make an appearance at this event. Additionally, Xinyan, Kazuha, and Fischl may also have Domains related to their character backstories.
Boat-racing challenges—navigate through obstacle courses with the help of the trusty Waverider.
Reminiscent Regimen
This is rumored to be a co-op event that involves completing challenges in the Golden Apple Archipelago. The challenges include:
Escort a floating platform.
Race with Waveriders.
Glide from sky to sea.
During these challenges, players may need to face extra challenges, such as collecting coins and defeating enemies.
Resonating Visions
This event is expected to take place in the Golden Apple Archipelago and be similar to the Echoing Tales from the Archipelago's first run. Players may need to collect Iridescent Floatsam to exchange for rewards. The leaked item description suggests that it can be collected from Phantom Realm challenges.
Evermotion Mechanical Painting
A character named Félix Yogue, possibly from Fontaine, needs the Traveler's help to restore an Evermotion Mechanical Painting. The event is leaked to be a jigsaw puzzle that involves six gears, where players need to carefully place gears in the correct positions to allow the rest of the parts to move.
This event is leaked to take place in the Dawn Winery, where players will encounter a series of dungeon battles. The event story will focus on Diluc, who may also get a five-star skin thematically connected to the event. The skin may feature new skill effects, according to leaked footage.
Since five-star skins are historically not given out for free, interested players may need to collect 1,350 Genesis Crystals to get the skin at a discounted rate during the event period.
While waiting for Version 2.8, don't forget to play through the currently-running event. Check out our Genshin Impact Perilous Trail Realms of Guile and War event guide to help you out.