Mona Megistus is a prodigal astrologist from Fontaine who played an important role alongside Fischl in the Unreconciled Stars event, which popularized the idea that the stars are a lie in Teyvat. During her Story Quest, the Astrolabos Chapter: Act I - Beyond This World's Stars, Mona relocated to Monstadt and was able to afford an apartment despite her unfavorable financial situation, thanks to the goodwill of Goth, the owner of the Goth Grand Hotel.
Since then, players have wondered what Mona's apartment looks like inside. There have been attempts to break into her private space by taking advantage of glitches in the game, but all of them have been futile.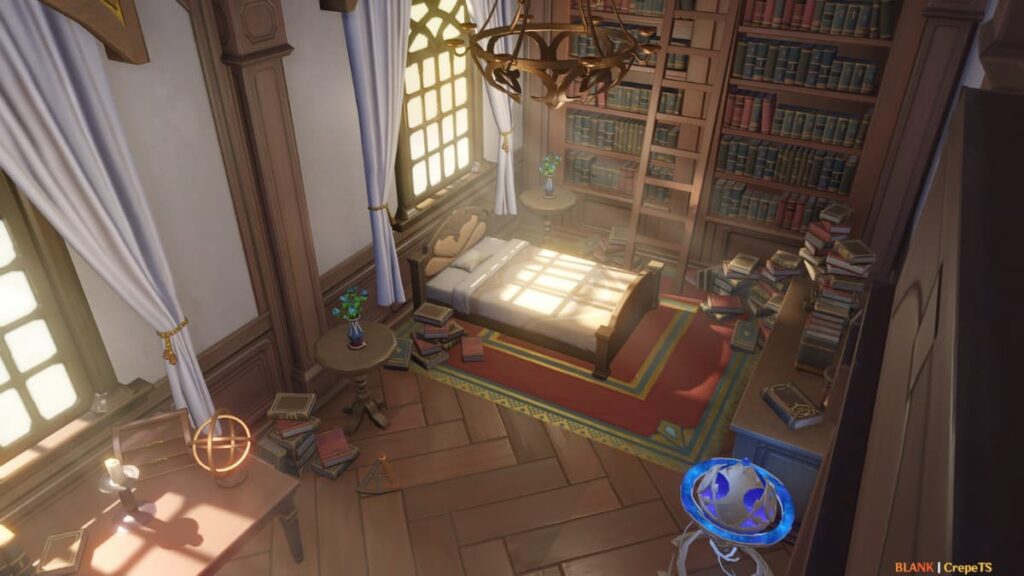 Mona fans may have something to look forward to in the near future, as a leak released by BLANK on their Discord server reveals what is allegedly the interior of Mona's apartment, which is expected to become an explorable area in the Version 2.8's Golden Apple Archipelago update. During the Event Quest, players may be able to enter Mona's apartment.
Related: Nahida or Fischl? Will Nahida appear at the Golden Apple in Genshin Impact 2.8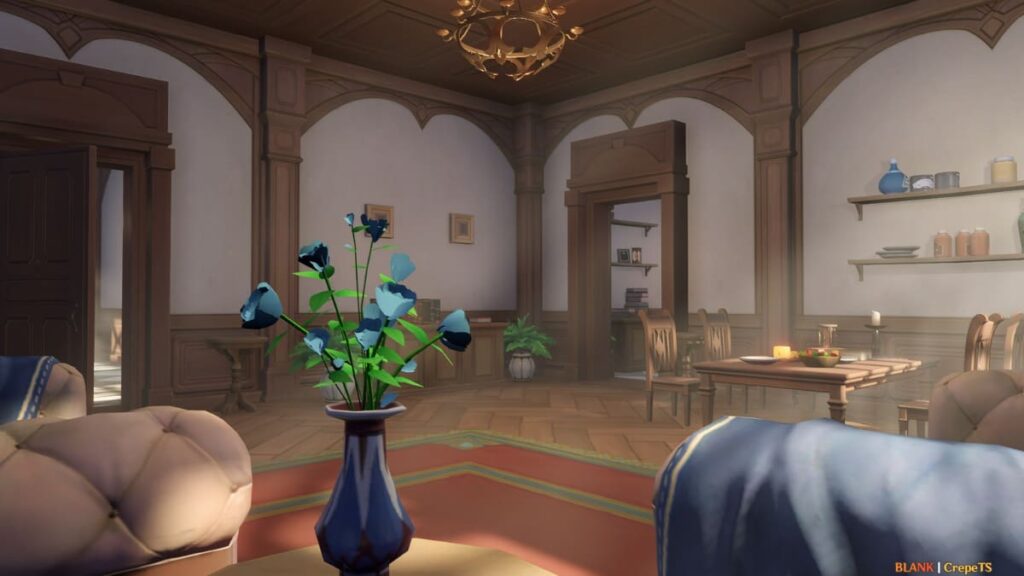 The rustic and surprisingly full interior suggests that Goth is renting the space to Mona fully furnished, as the latter likely can't afford to furnish an apartment on her own. While fans are often worried about her inability to afford three meals a day, they can be at ease to know that she's living in a comfortable space.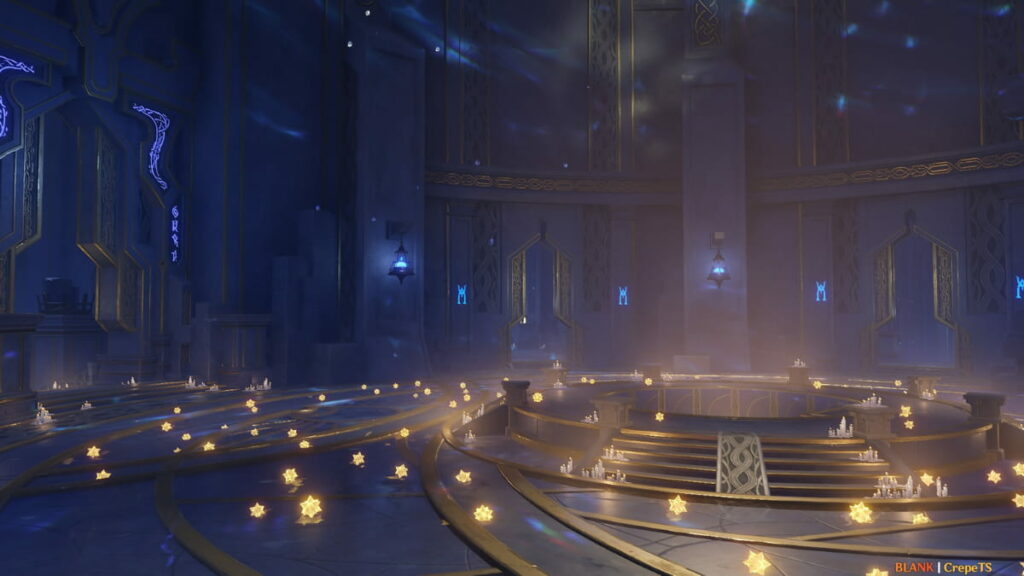 Apart from Mona's apartment, images of her Domain were also leaked by BLANK on Discord. The image above is a snapshot of the Domain, which is allegedly also connected to the Golden Apple Archipelago.
The summer islands are expected to receive a makeover in Version 2.8, complete with a new fairytale-like castle in the Twinning Isle and houses inspired by Monstadt's architecture. It's currently unclear whether the islands will become permanently explorable.
Check out our compilation of Genshin Impact 2.8 – Leaks, reruns, events, new area, and everything we know so far to get excited for the next major update.