In the Genshin Impact Story Quest, Lupus Aureus Chapter: Act I - Sands of Solitude, you must help Cyno investigate the illegal distribution of Knowledge Capsules in the black market. In the final part of the Story Quest called All Returns to Silence, you must follow the perpetrator into the Court of Desolation, which is said to hold the power of bringing the dead back to life. Follow this guide to solve all the puzzles and loot all Chests in the Domain.
All puzzle solutions & Chest locations in the Court of Desolation – Genshin Impact Cyno Story Quest Domain
Before entering the Court of Desolation, make sure to prepare a battle-ready team, as you need to defeat an array of enemies inside. You'll be able to use Cyno as a trial character throughout the Domain. Follow the steps below carefully to ensure you get all Chests, as it's impossible to re-enter the Domain after completing it.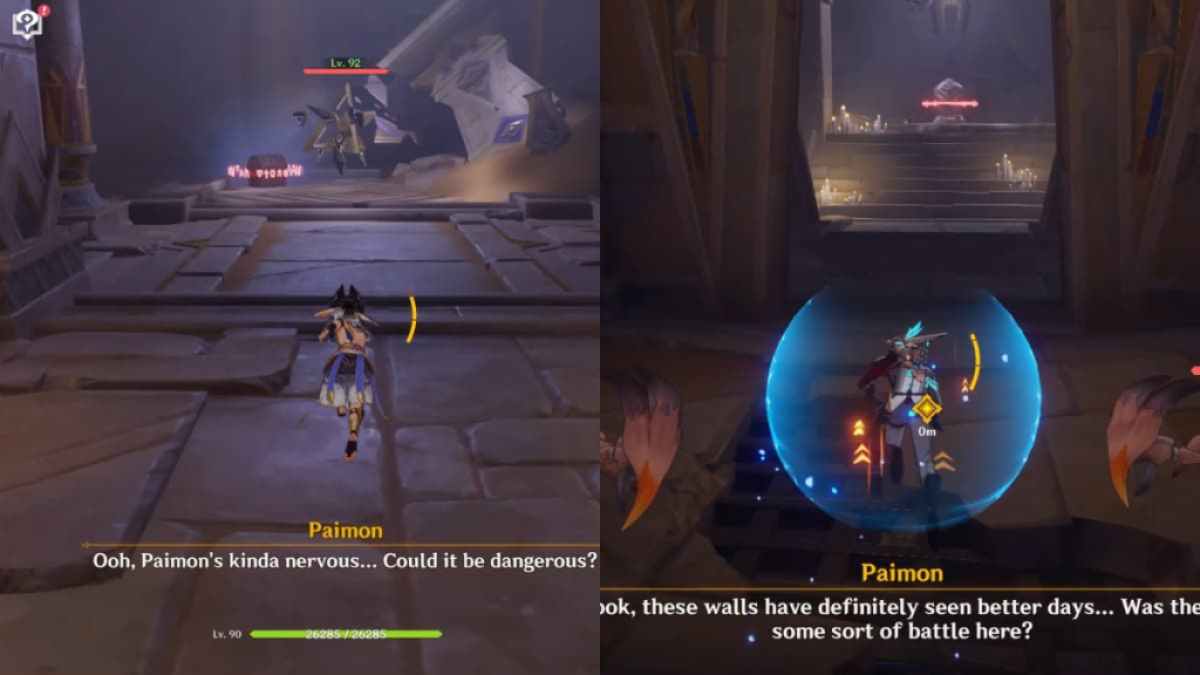 Upon entering the Court of Desolation, head straight ahead to find a Primal Construct beside a locked Chest. Defeat the enemy to unlock the Exquisite Chest for you to loot. Then keep following the path forward until you see two Scorpions, which you must defeat to unlock the mechanism in the next room. Interact with the mechanism once to prompt a cutscene of the passageway rotating.
Related: Best Cyno builds in Genshin Impact – Weapons, Artifacts, & more!
Enter the new passageway to find a hole in the ground. Plunge down and keep going forward until you see group of three Scorpions. You must defeat them to unlock the gate on the right, revealing a Common Chest that you can loot. After that, go back out and climb the stairs to enter a new room with a floating platform.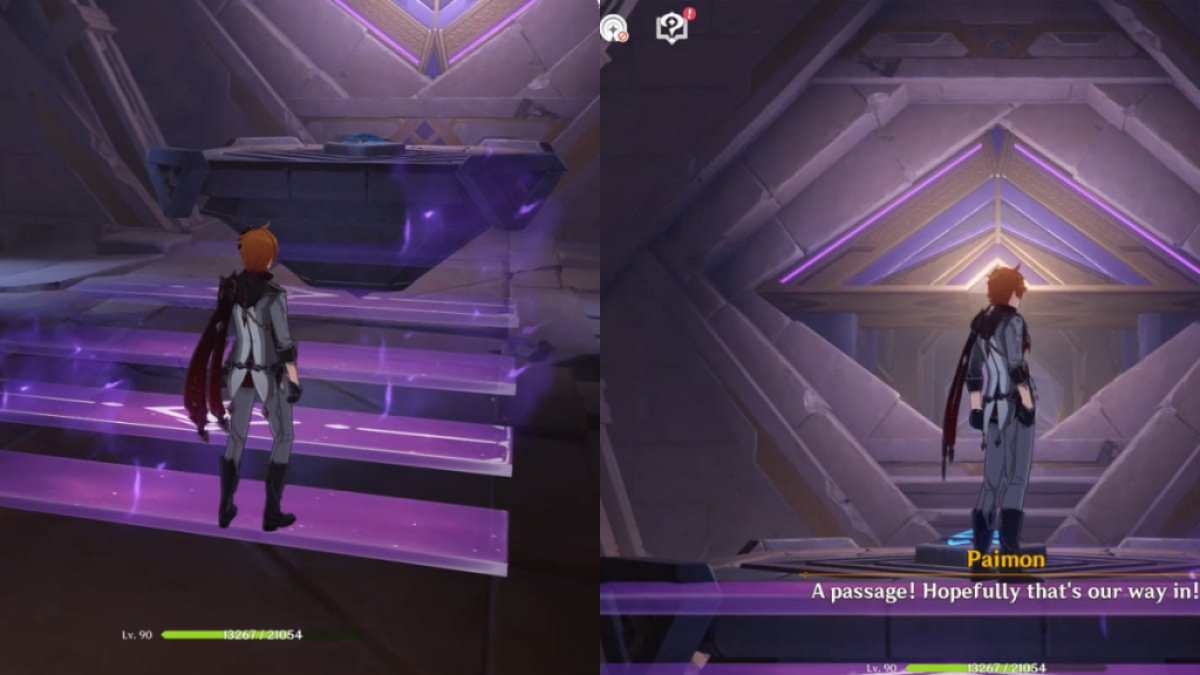 Approach the floating platform to spawn invisible stairs that will help you reach the mechanism on the platform. Interact with the mechanism once to rotate the eye-shaped passageway in front. Go through the passage to continue.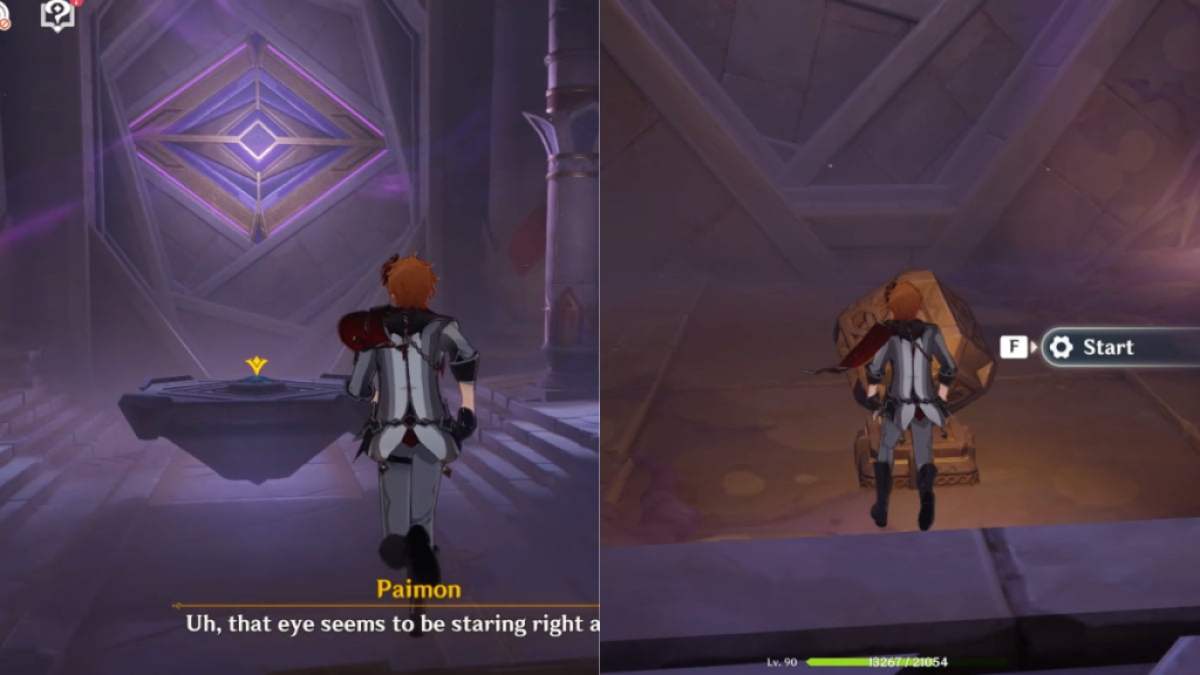 You'll find another floating platform with a rotating room puzzle in this new room. Follow these exact steps to complete it:
Interact with the mechanism on the platform once to rotate the room.
A mechanism will appear on the ground. Interact with it once to open a part of the eye.
Interact with the mechanism on the platform once to rotate the room back to its original position.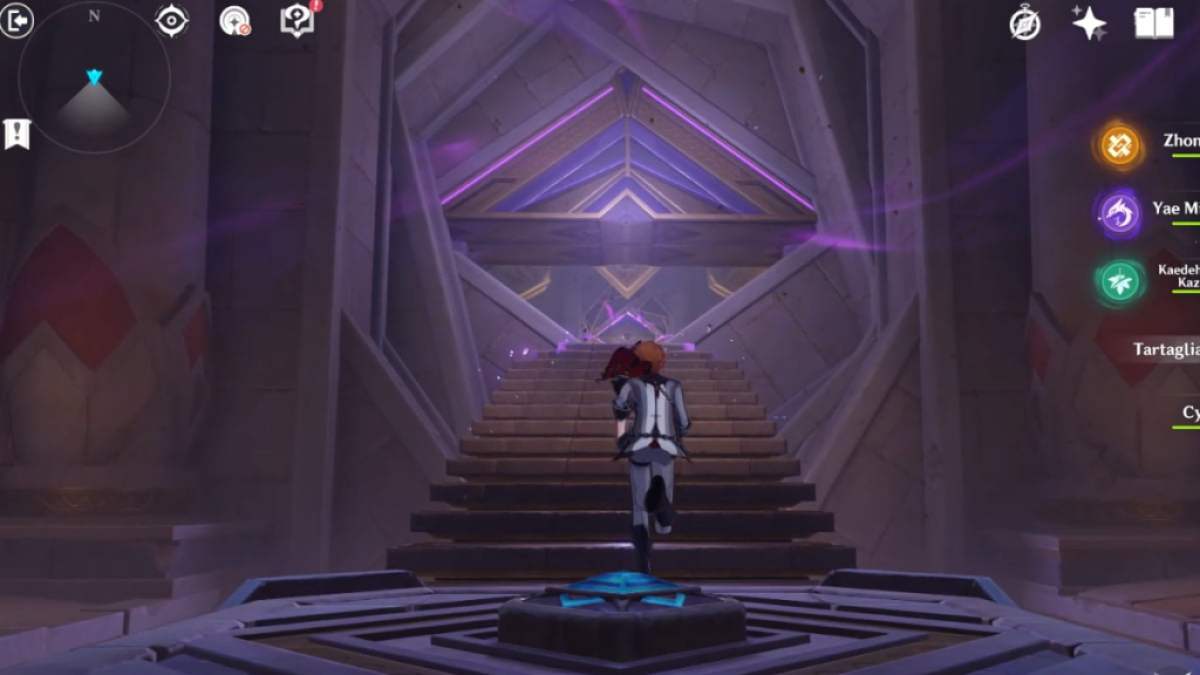 If you follow the exact steps above, stairs will appear, allowing you to enter the eye-shaped passageway. Keep going until you enter another room, where a Primal Construct will spawn. Defeat the enemy to open the door to the next room, then follow the path forward. A dialogue with Taj Radkani will commence, followed by a battle against him and some Eremites. Defeat all the enemies to prompt more dialogues and cutscenes, completing the Domain.
Check out our Genshin Impact Tighnari Story Quest Domain walkthrough – The Contamination's Source to complete another Sumeru character's Story Quest.