The Delicious Riddle is a mini World Quest that can be accepted from an Aranara named Araesha during the Festival Utsava. It's a requirement for completing the Festival, so don't skip it if you're following the Aranyaka questline.
How to unlock the Delicious Riddle Sumeru World Quest in Genshin Impact
Delicious Riddle can only be unlocked while you're working on the Festival Utsava World Quest. During the first part of the Festival, you must speak with various Aranara to obtain their Flowers. This includes Araesha's, who first wants to play a riddle game with you. Head to the area circled in the image below to find Araesha and accept the quest.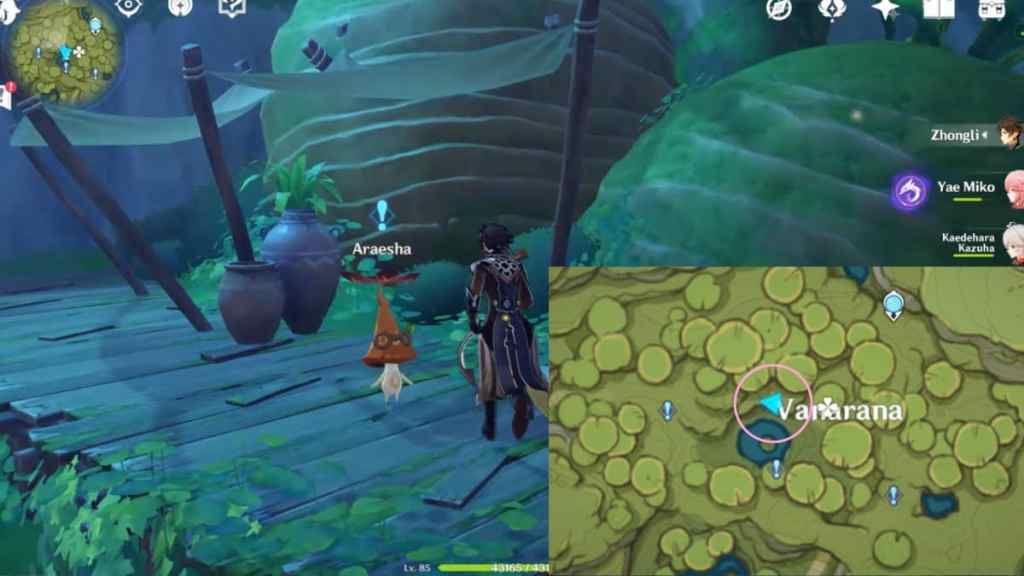 Related: How to complete the Drusus Riddle Sumeru City bulletin board puzzle in Genshin Impact
All answers in the Delicious Riddle Sumeru World Quest in Genshin Impact
You need to speak with Araesha three times to answer three riddles by providing him with the item he's referring to. Keep in mind that there are two tabs you can choose from at the top of the screen: the ingredients section and the materials section of the Inventory. Select the item he's referring to from the Inventory and click Give to complete each segment.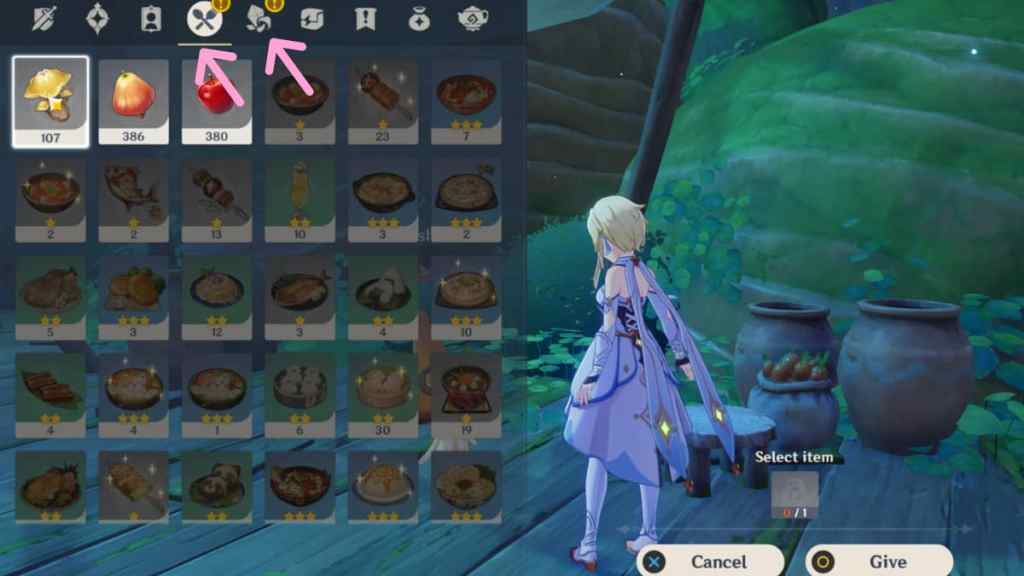 Here are all the answers to Araesha's riddles.
Question #1: Round and red and good to eat, it hangs on a tree, moist and sweet.

Answer: Apple (from the ingredients section)
Question #2: It exists in dreams and no other place, a must for Festival Utsava space.

Answer: Viparyas (from the materials section)
Question #3: There are stars in the sky, and it is on the land. Stars cannot see the sun, and it doesn't love the sun either.

Answer: Starshroom (from the ingredients section)
Check out our comparison between Which is better: Hunter's Path or Vortex Vanquisher in Genshin Impact, here on Pro Game Guides to help you decide on a weapon.