The Genshin Impact Second Blooming event runs from January 31, 2023, to February 13, 2023, and involves Domain-based combat using multiple teams. By participating, you can get Lisa's skin, A Sobriquet Under Shade, for free.
How to unlock the Genshin Impact Second Blooming event
You must meet the following prerequisites to unlock the event:
Reach Adventure Rank 20 or above.
Complete Prologue: Act III - Song of the Dragon and Freedom
Complete Lisa's Story Quest, the Tempus Fugit Chapter: Act I - Troublesome Work
You also need access to Sumeru, as the event Domain is located in the Mawtiyima Forest.
Once you've met the requirements, you'll automatically unlock the Event Quest called A Librarian's Long and Carefree Vacation. It starts with speaking to Effendi beside the Sumeru Reputation Board, then meeting Lisa and Gafoor in Puspa Cafe. Head to Mawtiyima Forest and speak to Gafoor to fully unlock the event.
Related: Genshin Impact Dehya farming guide
Genshin Impact Second Blooming event gameplay mechanics
Enemy Lineup & Score Multiplier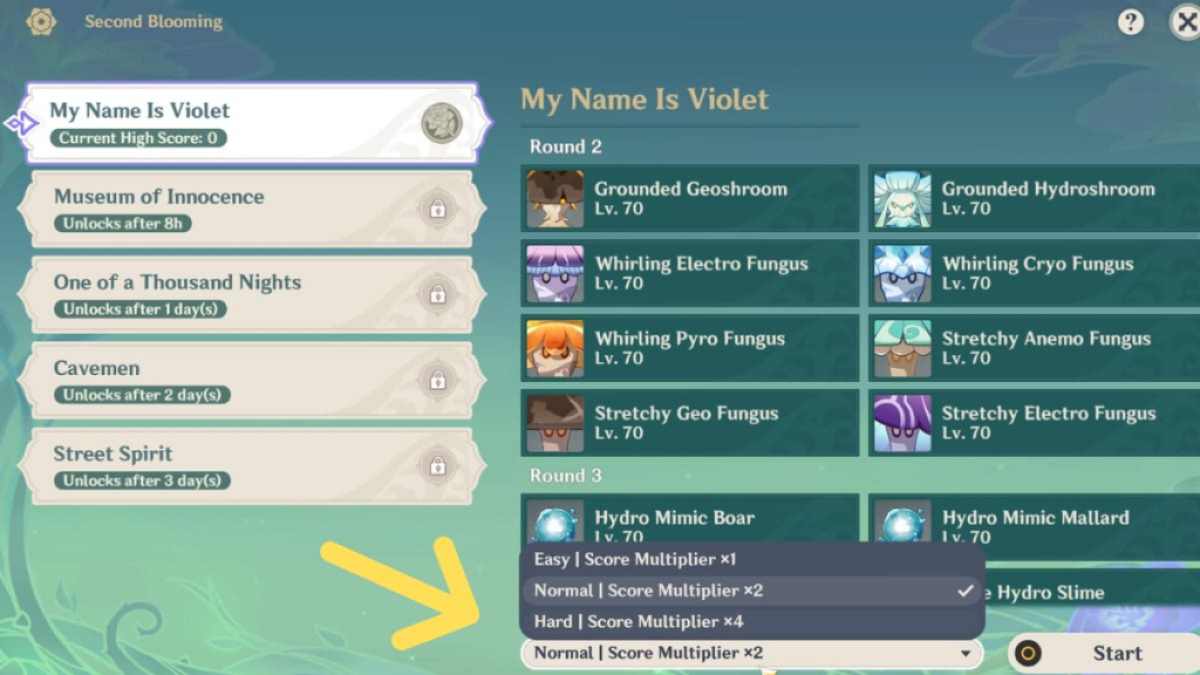 Teleport to the event Domain in Mawtiyima Forest to initiate five combat stages that unlock throughout the event period. Click on the stage you want to play to get an overview of the enemies that will appear in each round. This will help you form the best teams to counter each wave.
Make sure to set your Score Multiplier based on your preferences. The enemies become tougher as the Score Multiplier increases, but you'll also score more points as a result. With Hard mode, you can get around 20,000 points per stage, and you only need 8,000 to get all the rewards (2,000 for Primogems and Lisa's skin).
Team Formation
You will be provided four trial characters on top of your existing lineup to form three teams. You can have some characters "link" between two stages, which means you can use them twice. We recommend placing your strongest characters in these spots. Linked characters will obtain a bonus buff that differs per stage—see the bottom right for details.
Skill Configuration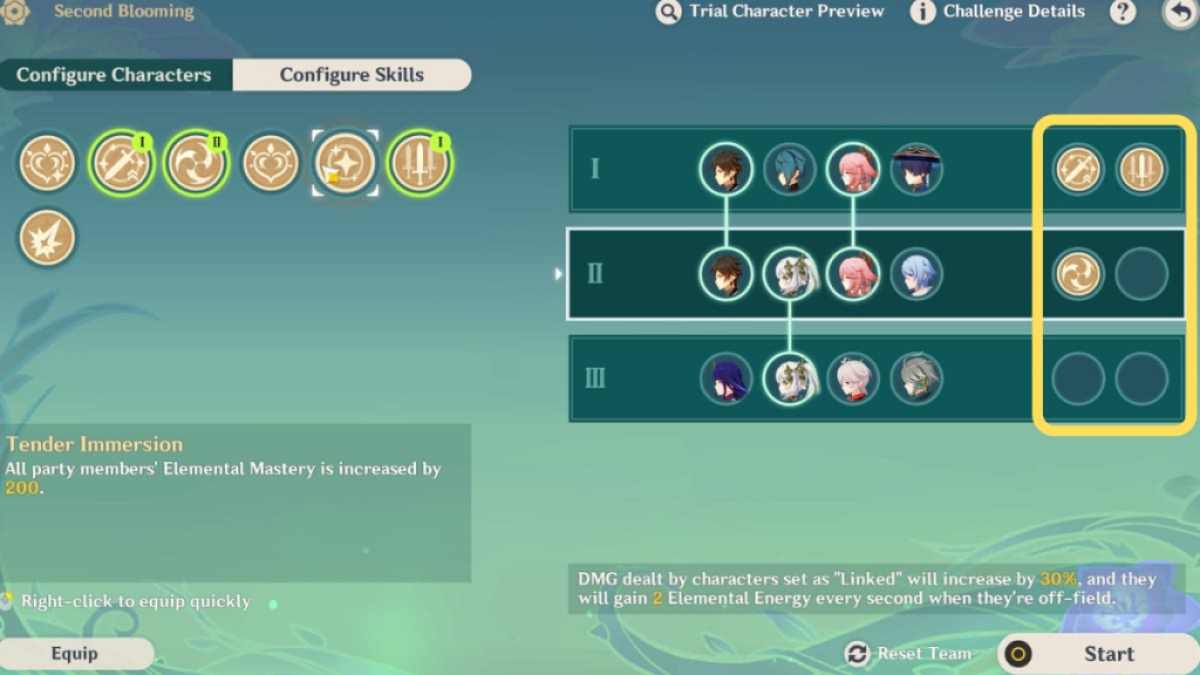 You can strengthen your team by configuring skills. Click on the buttons on the right of each team comp to choose your preferred buffs. Each skill can only take one slot and will only buff the team it's assigned to.
Combat Challenge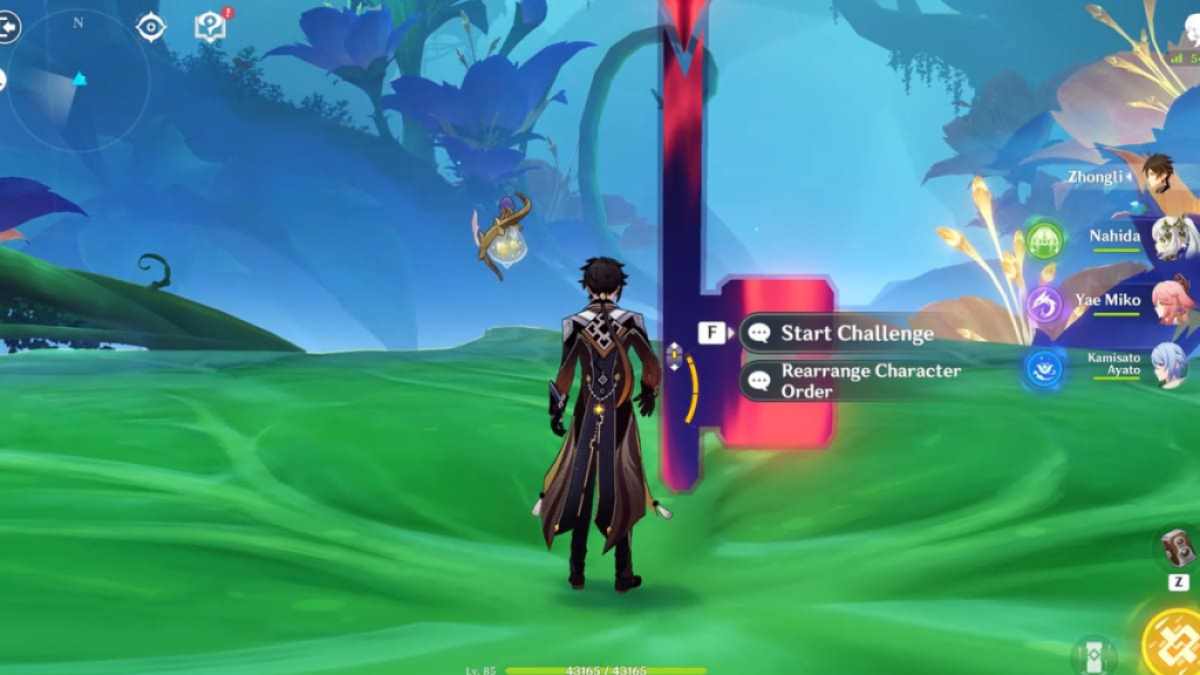 Upon starting, interact with the marker at the center of the room to Start Challenge or Rearrange Character Order.
Start Challenge - summon a round of enemies. They will appear in waves, and you must defeat them within the time limit.
Rearrange Character Order - you can change the positions of your characters for a more comfortable rotation. You won't be able to change the characters themselves, and the linked characters will not change regardless of position.
Rewards
After completing all three rounds, you'll receive a tally with your total score. Head to the Event Details to claim your rewards. Meanwhile, you can click Obtain Outfit to get Lisa's skin after completing the prerequisites: complete all five challenges and get a cumulative score of 10,000 across all five.
Excited about new Monstadt content? Check out our Genshin Impact Mika farming guide here on Pro Game Guides.