Genshin Impact's fourth nation, Sumeru, is home to a massive rainforest region larger than Liyue. From interacting with Dendro exploration mechanics, making friends with little fairies called Aranara, and completing an array of new World Quests and more. There's plenty to do in the region ruled by Lesser Lord Kusanali. But before you embark on a new adventure, you must first find a way into Sumeru.
How to go to Sumeru in Genshin Impact
To enter the nation of wisdom, you first need to complete the following prerequisites:
Once that's done, you'll automatically get the Sumeru Archon Quest Chapter III: Act I - A Forest of Change. This will prompt you to head to The Chasm's Cinnabar Cliff, where you'll find a new Teleport Waypoint.
Related: How to light up The Chasm Underground Mine in Genshin Impact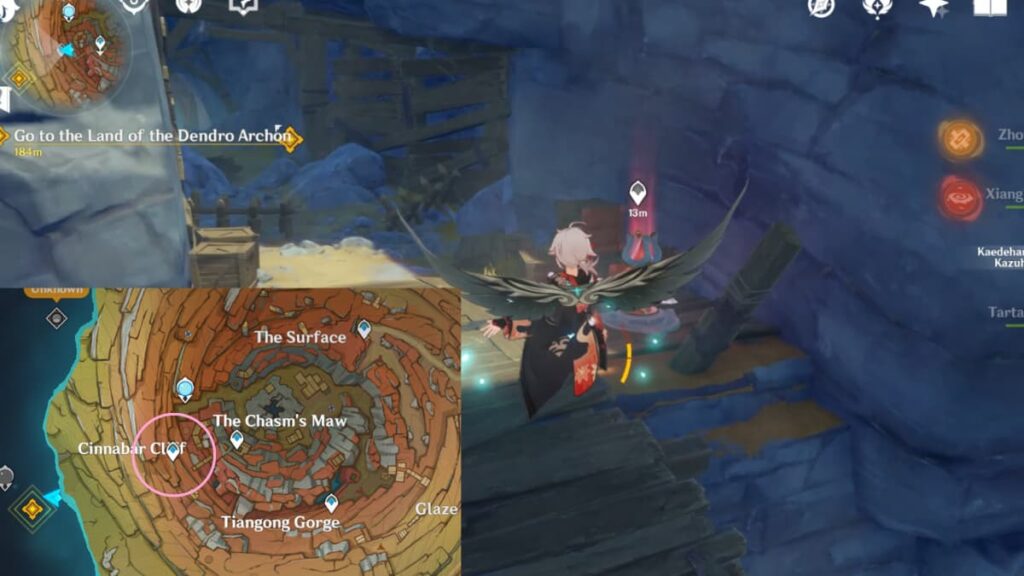 Beside the Teleport Waypoint is a cave. Enter the cave and follow the path forward to enter Sumeru for the first time. From this point on, you can quickly interact with the first Statue of the Seven in the area to unlock the vicinity of Gandarvha Ville, but you will need to find more Statues of the Seven to light up the rest of the nation's massive World Map.
Check out our guide on How to unlock the upside-down Teleport Waypoint in The Chasm Underground Mine in Genshin Impact to help you complete the Sumeru prerequisite.