Genshin Impact's Requiem of the Echoing Depths Archon Questline will take you to the depths of The Chasm, where mysteries of Khaenri'ah, the Inteyvat, and the Twilight Order will unfold. The last segment of the quest chain, called The Black Serpent Knights' Glory, requires you to destroy all the charging devices.
There are four charging devices around the chamber in the Nameless Ruins. Read on to find out how to break them.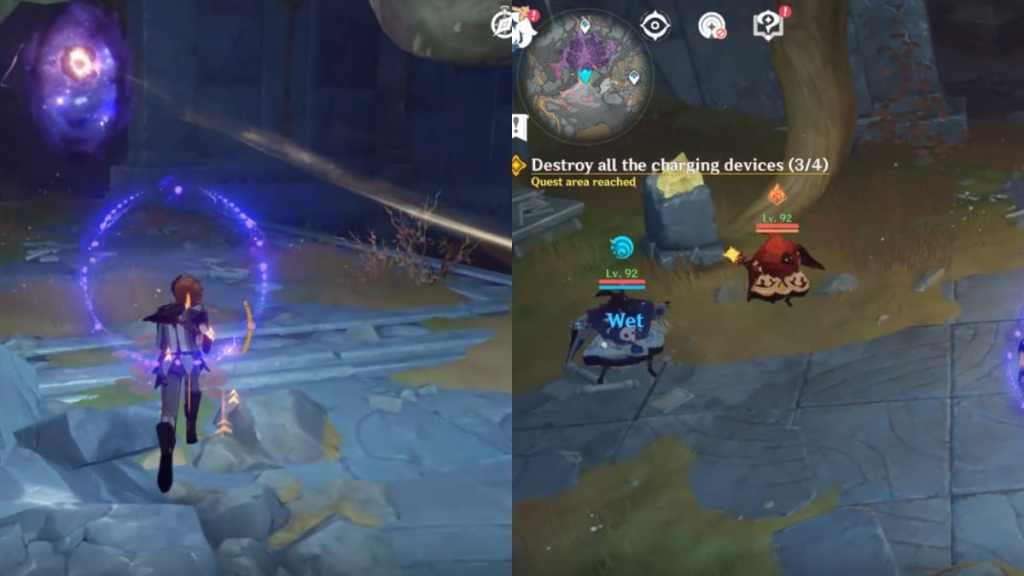 From the chamber in the Nameless Ruins, you'll find four streaks of light that connect to galaxy-like portals. Jump behind each galaxy-like portal to reach a clearing with a locked charging device. Once you get close, two Abyss Mages will spawn. You'll encounter a mix of Cryo, Pyro, Hydro, and Electro Abyss Mages, so make sure to have Elemental shield breakers in your party.
Related: How to get The Nine-Word Rumor hidden Achievement in The Chasm in Genshin Impact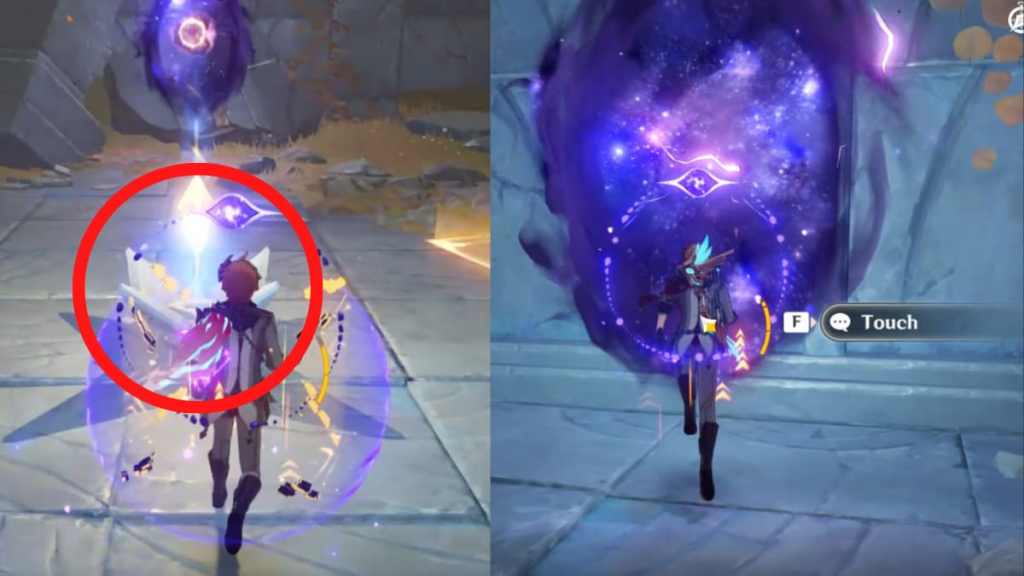 After defeating the two Abyss Mages, the charging device will unlock. Attack it with Elemental Skills until it's destroyed. After, interact with the galaxy-like portal in the room to bring you back to the first chamber, where you can then work on destroying the other three charging devices.
The charging devices can be destroyed in any order. But after destroying the fourth, a galaxy-like portal will not spawn in the room, so you need to manually go back to the chamber to meet Dainsleaf and Halfdan by following the path from the upside-down Teleport Waypoint. Likewise, if you choose to exit the area before completing the quest, you need to manually run back to the chamber to continue.
Check out our guide on How to unlock the upside-down Teleport Waypoint in The Chasm Underground Mine in Genshin Impact to make it easier to navigate this questline.