Static Views is a World Quest that can be unlocked in the real version of Vanarana, located northwest of Sumeru's rainforest area. By completing this World Quest, you can unlock an exploration objective that involves finding eight treasure Chests around the nation of wisdom.
How to unlock the Static Views Sumeru World Quest in Genshin Impact
To unlock this World Quest, you must first unlock Vanarana by completing the first part of Aranyaka Part II - Dream Nursery called The World of Aranara. You'll obtain the Vintage Lyre, which can be used to switch between Vanarana's real and dream forms. At the end of the quest, you'll also get a Quest Item called the Aranyaka, which can be used to track your progress for the treasure hunt.
Once you've completed the prerequisite, switch to the real Vanarana and head to the area circled in the image below, where you'll find a mailbox with a blue exclamation mark above its head.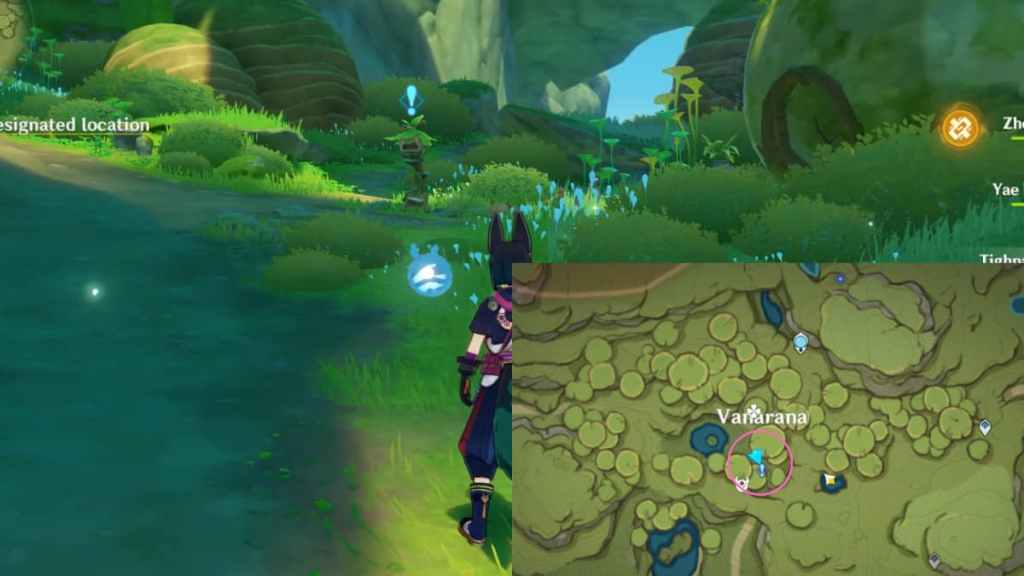 Related: Genshin Impact The Lost Child World Quest guide – Aranyaka Part I
How to complete the Static Views Sumeru World Quest in Genshin Impact
After speaking with the mailbox, you'll be given a painting of a treasure map with the location of the first Chest. Head to the Statue of the Seven in Vanarana and Dig on the ground to its right. You'll obtain a Common Chest.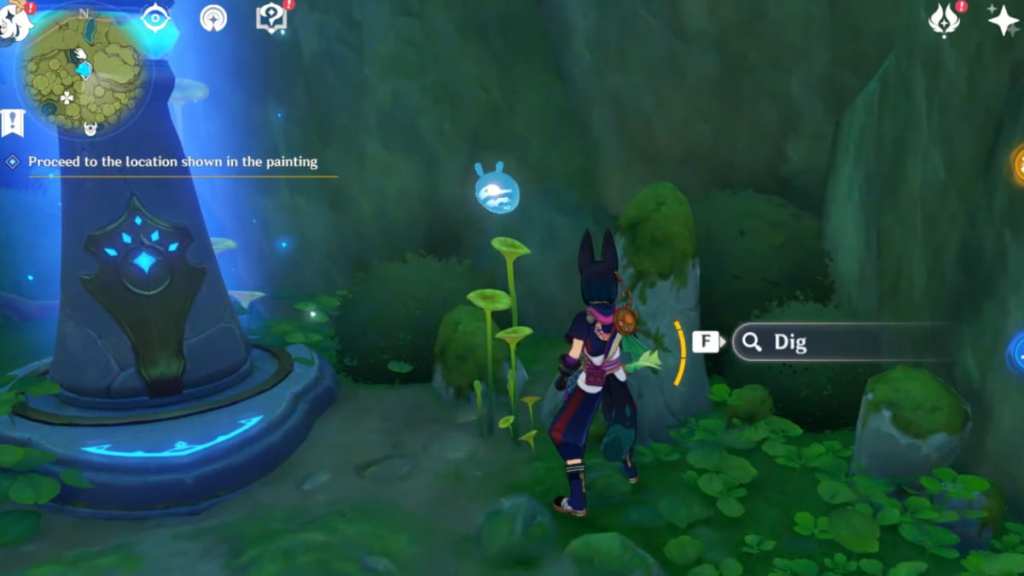 Once that's done, follow the quest marker back to the mailbox to complete the World Quest. You'll notice that the mailbox is glowing blue, so interact with it again to obtain the rest of the paintings recorded in the Aranyaka, which you can access through the Quest Item Menu. The paintings are in the third tab of the Aranyaka called the Mysterious Clipboard, which showcases seven more locations hiding treasure Chests.
Check out our guide on How to negotiate with Dori's informants in the Genshin Impact Sumeru Archon Quest to help you complete Through Mists of Smoke and Forests Dark.