To Ensnare a Prey is a Genshin Impact web event that features the upcoming Version 2.7 character, Yelan. It runs from May 26, 2022, to May 31, 2022, and is open to all players. Participate in the event to get 40 Primogems, an exclusive wallpaper, and some Ascension materials for Yelan. It only takes a few minutes to complete!
Start by heading to the official web event page. Make sure that you're logged into your HoYoverse account, which is also your Genshin Impact account. Select the correct server and character as rewards are distributed via in-game mail.
How to Play To Ensnare a Prey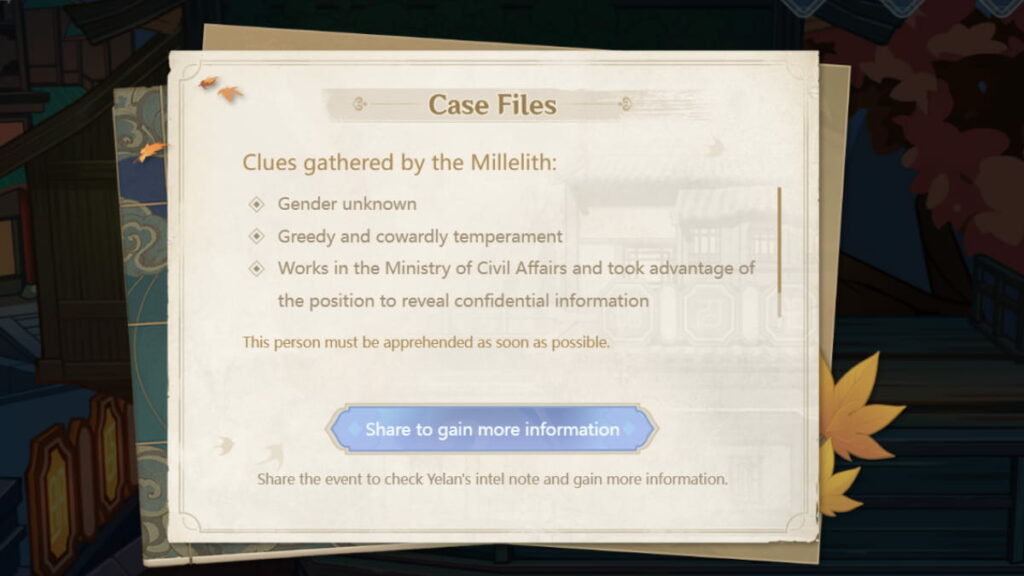 The Millelith will approach Yelan with a job that requires her expertise. You need to share the case files on social media to gain information. Clicking on the social media button of your choice and waiting for the page to load will complete the task, even if you don't hit publish.
Related: Genshin Impact Yelan Farming Guide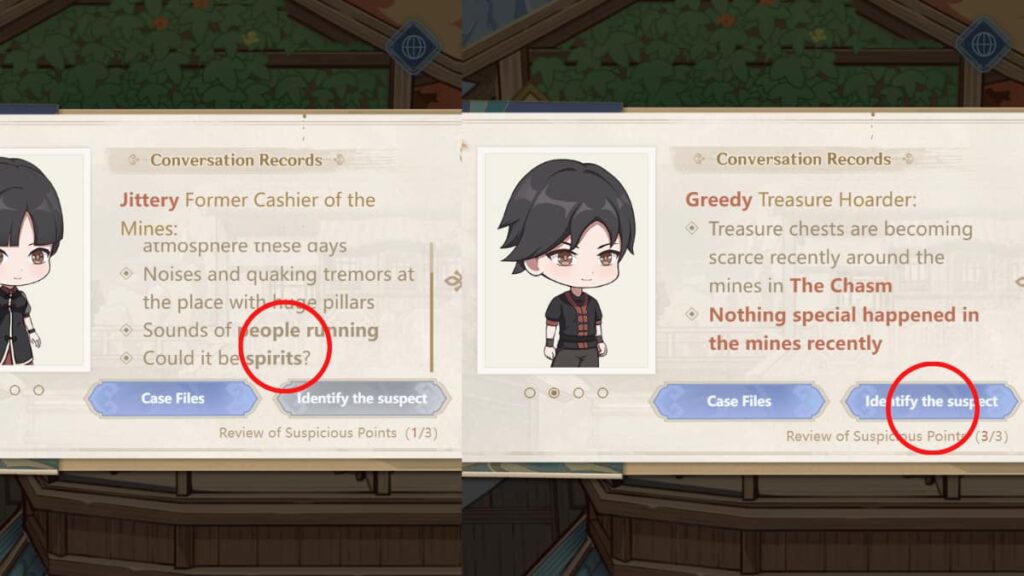 After, a series of dialogues with a few Liyue residents will ensue. Once the dialogues are over, you will be asked to identify the culprit. Click on the bolded words on the Conversation Records to review Suspicious Points in each informant's testimony. Navigate between informants by clicking on the left and right arrow buttons. Select Identify the suspect once you decide on the culprit—but keep in mind that this option will only open up after reviewing their Suspicious Points.
The culprit in this web event is the Greedy Treasure Hoarder. If you select the wrong culprit, you can share the event on social media to try again.
Check out our guide on the Best Yelan Genshin Impact build: Weapons, artifacts, & more! to prepare for her upcoming release.