Update: March 30th
We have made a new format for all of this information, and it includes everything you need to know for Philanemo Mushrooms!
We also have an All Genshin Impact Characters list, that gives all available details on all characters in the game, and that includes those rumored to be coming in later updates.
Additionally, we have an All Genshin Impact Materials list, which covers all Ascension and Talent Materials currently in the game!
---
It's quite easy to lose time when playing Genshin Impact, you might say to yourself, I'll complete my Daily Quests and then stop playing, and before you know it, hours pass. With so many mechanics in the game, and countless things to do, no wonder people are spending hours upon hours in the gorgeous world of Teyvat. If you're only just beginning your adventure, then you've got a plethora of things to look forward to!
One of those things is hitting Adventure Rank 20 and unlocking the Battle Pass. Inside the Battle Pass, you have an array of missions to complete, and in the Weekly Mission section, there is a task to acquire 100 Mondstadt Local Specialities. The Philaenmo Mushroom is one of these local specialties, so where can you find them?
Philanemo Mushroom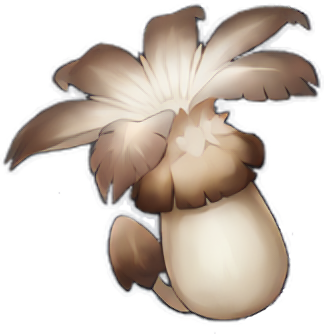 The Philanemo Mushroom is normally found under the eaves of houses, but the best place to locate them is throughout the city of Mondstadt and around Springvale, which is to the south of Mondstadt. These are not located on the floor, but on the houses themselves, normally found just before the house's roof. You can actually buy these from a wandering merchant NPC called Chloris for 1000 Mora per item, but you can only buy 5 every 3 days or so. She can normally be found in the area of Windrise.
For users who main Barbara, Klee, and Mona, Philanemo Mushrooms are essential, as these are used as materials to Ascend them. Each of these characters has Philanemo Mushrooms as the main material, so it takes 168 Philanmo Mushrooms to Ascend one character. Meaning, if you are using 2 of these characters, you need 336 and 504 if using all 3 of the characters! Now that's a lot of Mushrooms!
The optimum way to do this is to complete the Weekly Mission collect 100 Mondstadt Local Specialties simultaneously, as the Philanemo Mushroom counts towards this total. However, it just means that it'll take longer to Ascend your characters!