Genshin Impact's Version 3.7 Special Program surprised players by revealing a new character who has never been seen in the game before. Charlotte is a journalist from Fontaine. She's a columnist for The Steambird, a popular publication that Mona also writes for.
While she isn't going to be released as a playable character in Version 3.7, she'll be relevant in the main event called "Duel! The Summoners' Summit!," which features the King of Invokations Grand Prix held across Monstadt, Liyue, Inazuma, and Sumeru.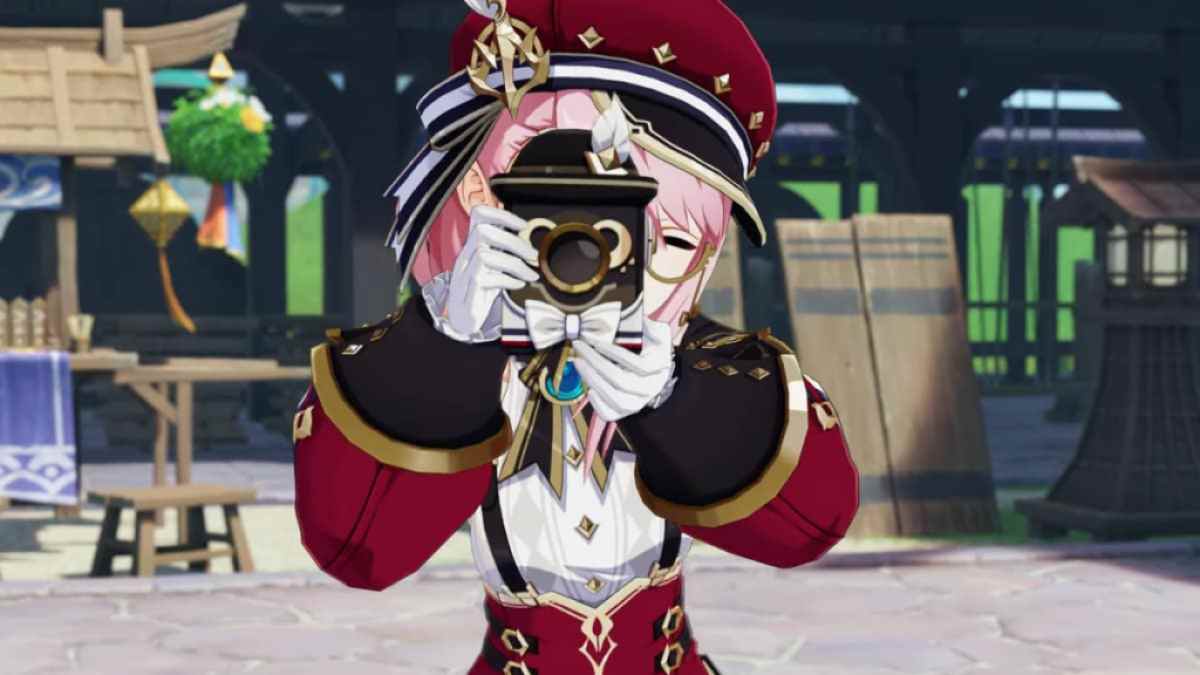 Related: Potential first details about Fontaine Hydro Archons in Genshin Impact leak
Charlotte is a journalist who's constantly looking for the latest scoop to write about. She's always traveling with her Kamera to capture the most newsworthy moments in an instant, a trait that's reminiscent of Honkai: Star Rail's March 7th (in fact, they share a similar design as well!). She has a pink bob and an outfit with steampunk elements, which supports early rumors that Fontaine's aesthetic may align with this genre.
While Charlotte has never appeared in the game before, her design was leaked in January, when a flurry of characters allegedly from Fontaine circulated on social media. Her actual design is almost completely identical to her leaked form, which could indicate that other leaked designs may be similar to their future models as well.
Additionally, Charlotte's voice actors were revealed on the Livestreams, and a Cryo Vision can be found on her thigh. These quirks cement her release as a playable character in the future, with Version 3.8 as the earliest possible timeline.
While waiting for Version 3.7, check out our guide on All Potion Recipes in the Genshin Impact Glittering Elixirs web event here on Pro Game Guides.