A Company Vanishing Into the Deep is a World Quest that you can accept in The Chasm's Underground Mines. The requester is The Fatui—but they're not looking to cause trouble this time around.
You must first complete the last part of The Heavenly Stone's Debris World Quest to initiate this quest, which will light up the Underground Waterway.
Head to the area circled in the image above to find the quest. A blue exclamation mark will appear in the World Map when you're nearby. You'll meet a group of friendly Fatui called the Ninth Company. They haven't had anything to eat for a long time, so you need to give them x4 of any raw food item.
After giving them the food, three Fatui members will appear and will engage in battle against you. Defeat them and speak to Anton, who will ask you to investigate why their supply chain was cut suddenly.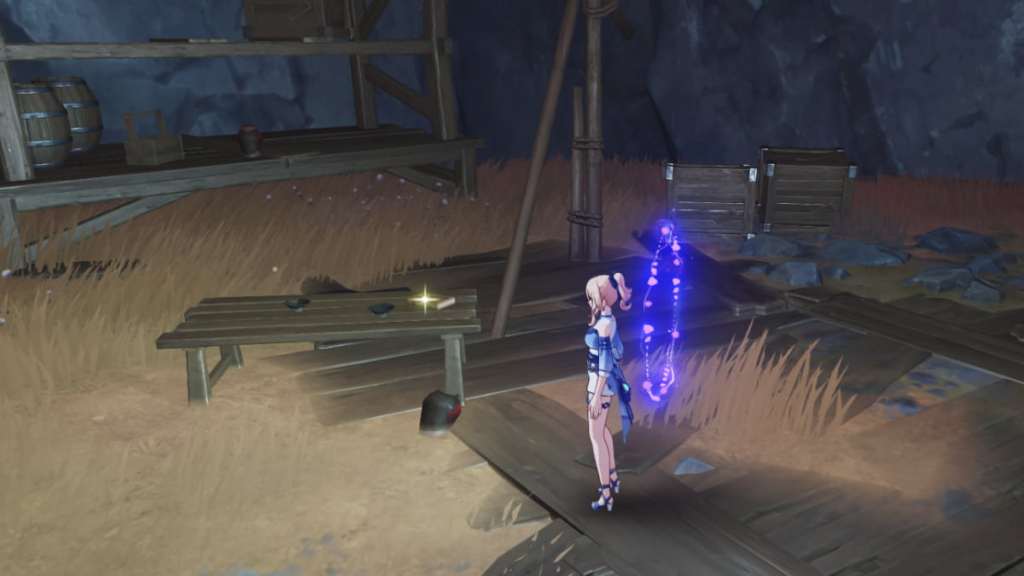 Follow the quest marker to the Ad-Hoc Main Tunnel, and interact with the glowing notebook on the table within the highlighted area in the mini-map. You'll obtain Yanbo's Notes.
Once that's done, two Treasure Hoarders will spawn. Defeat them before heading back to the Underground Waterway. Give Anton Yanbo's Notes to complete this World Quest.
Check out our guide on Where to find the Ruin Serpent and farm Runic Fang in Genshin Impact to defeat the nearby boss.