The Ruin Serpent is a World Boss located in The Chasm's Underground Mines. This area unlocks in parts, following The Chasm Delvers World Questline.
To unlock The Serpent's Cave, where the Ruin Serpent is located, you must first complete the crafting portion of The Heavenly Stone's Debris World Quest, which is the fourth part of the questline.
Where to Find the Ruin Serpent?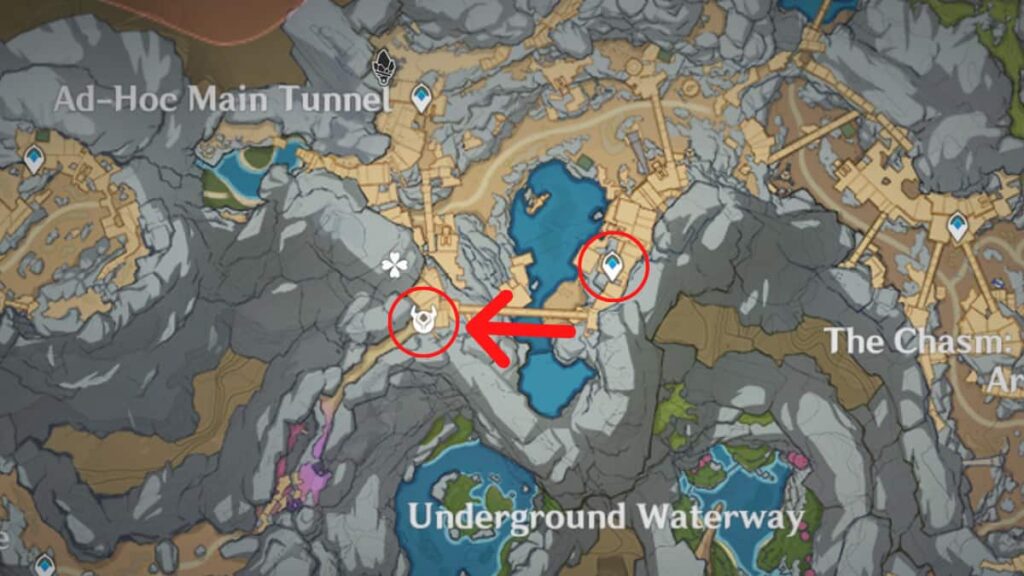 The Ruin Serpent's location is pretty obscure, as you need to go through a small cave that's tricky to spot. You can find the cave in the circle the arrow is pointing to in the image above.
If you're having trouble spotting it, the easiest way to get there is by starting from the circled Teleport Waypoint and crossing the bridge. You will immediately spot the cave-in-question.
Reference the image above for what the cave looks like. It's directly at the left end of the bridge. Enter the cave and follow the narrow tunnel until you reach the Teleport Waypoint. The Ruin Serpent is located in the clearing right in front of it.
Related: Where to find the two keys to the gunpowder storehouse — The Heavenly Stone's Debris World Quest in Genshin Impact
How to Farm Runic Fang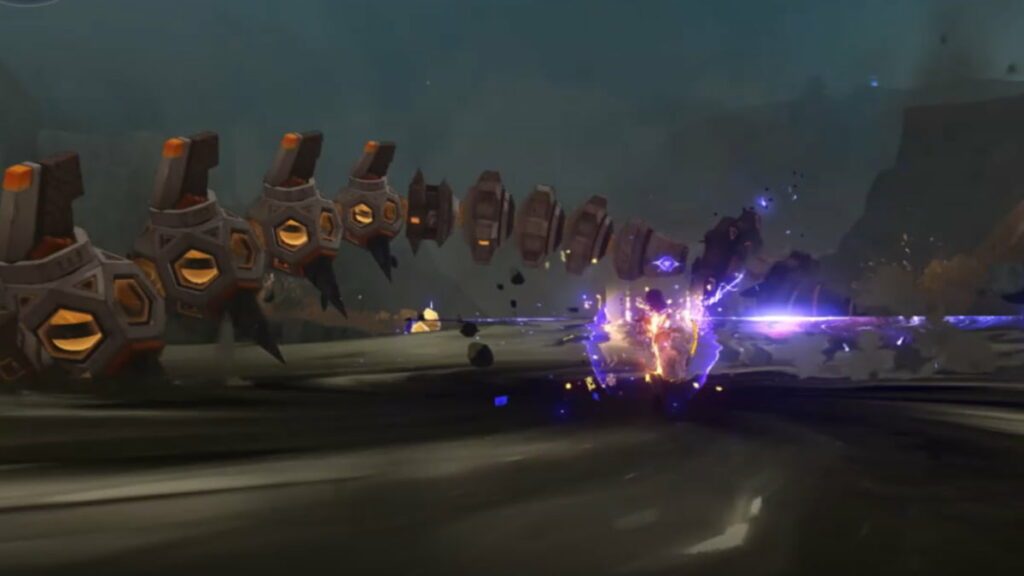 Before engaging in battle with the Runic Serpent, ensure that your Lumenstone Adjuvant is at least level 2. This will allow you to cast Blooming Light by clicking the Gadget button when the Lumenstone Adjuvant is equipped, which can dispel Oozing Concretions released by the Serpent.
The Runic Serpent battle is completely stress-free if you have a shield, as it doesn't inflict status effects like Corrosion. Otherwise, make sure to dodge its attacks and avoid being sucked into its Vortex skill. Since the Ruin Serpent often hides underground, try to time your attacks to not waste them.
The Ruin Serpent drops the character Ascension material called Runic Fang. After successfully completing a battle, you can claim rewards for 40 Original Resin, and the boss will respawn after a few minutes after you leave the area.
Check out our guide on How to set lamp frequency and operate the Mountainator — The Heavenly Stone's Debris World Quest in Genshin Impact to help you complete The Chasm's main questline.