In the latest saga of the morbid tales of Tsurumi Island, speaking with an illusion named Rero will prompt a Hidden Exploration Objective that involves a little bit of grave-digging and a little bit of Lawachurl-killing—and a little bit of pranking, too. Unlock this Objective by completing The Sun-Wheel and Mt. Kanna.
Start by heading to the area southwest of Chirai Shrine. The exact location is marked up on the map below.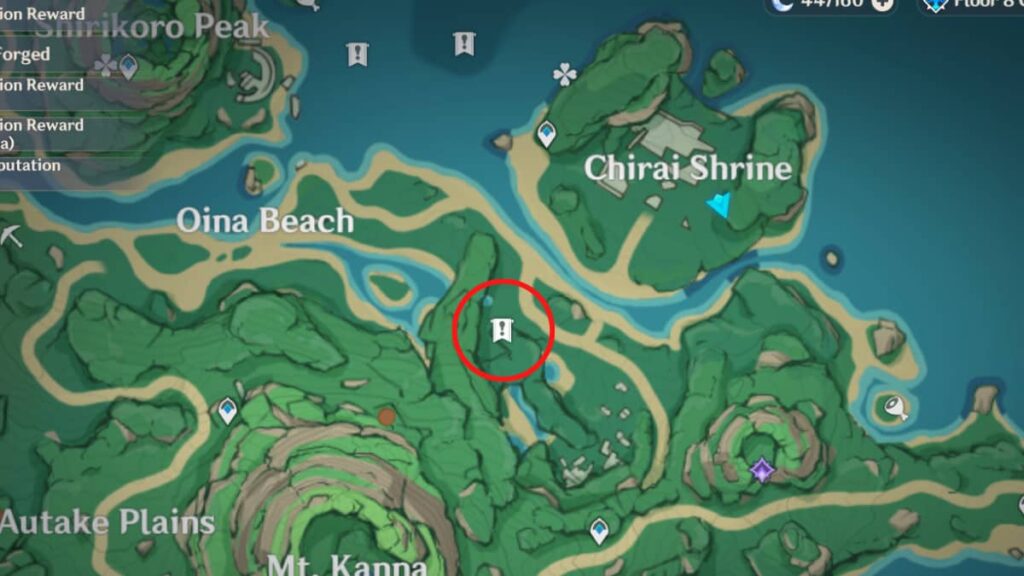 There, you'll meet the illusion of Rero, who tells you about the great misfortunes that befell his life since birth. And one of the latest incidents still fresh in his memory was when he accidentally dropped his gold ring as he was burying his wife.
Related: How to complete the Kito and Kina Sakura Bloom Hidden Objective in Genshin Impact
It's an incredibly important item to him—it's the last of his possessions. But he's afraid of digging his wife's grave in fear of angering her spirit. Naturally, the grave-digging problem becomes yours.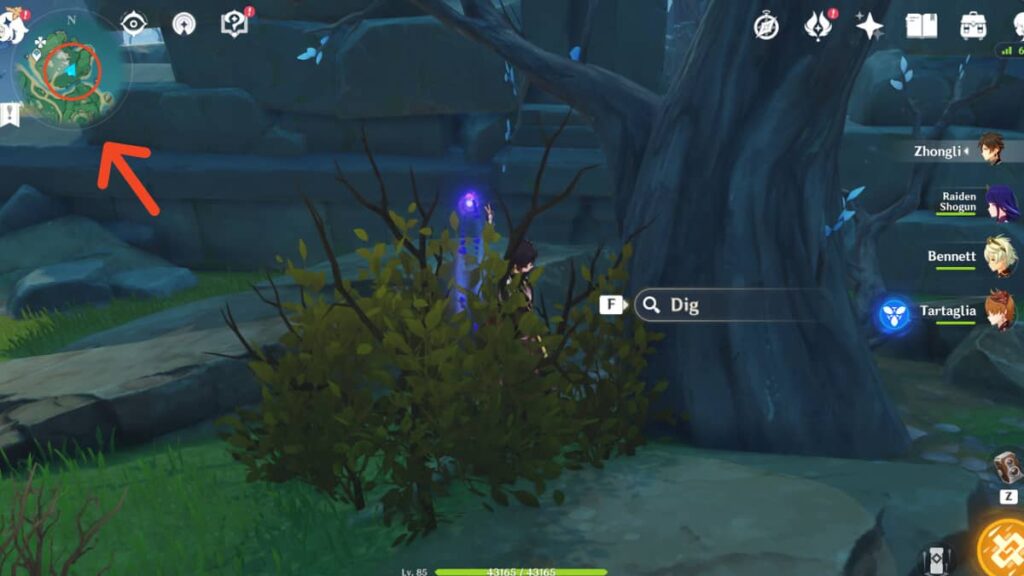 Search for Rero's wife's grave in Chirai Shrine—the exact location is marked on the image above. You'll find a Dig interaction under a large tree beside a ruin. Interact with it to prompt a Thunderhelm Lawachurl to spawn.
Defeat the enemy, and Rero's illusion will appear before you. In a turn of events, he reveals that the entire ordeal was a prank to honor his late wife's last wish and help her spirit move on from this world. After the dialogue, a Precious Chest will spawn under the same tree, completing this Hidden Exploration Objective.
Check out our guide on How to complete the Play Hide and Seek with Nonno Hidden Objective in Genshin Impact, which also starts at Chirai Shrine.